A Q & A with 'Tree-telling' artist Caitlin Franzmann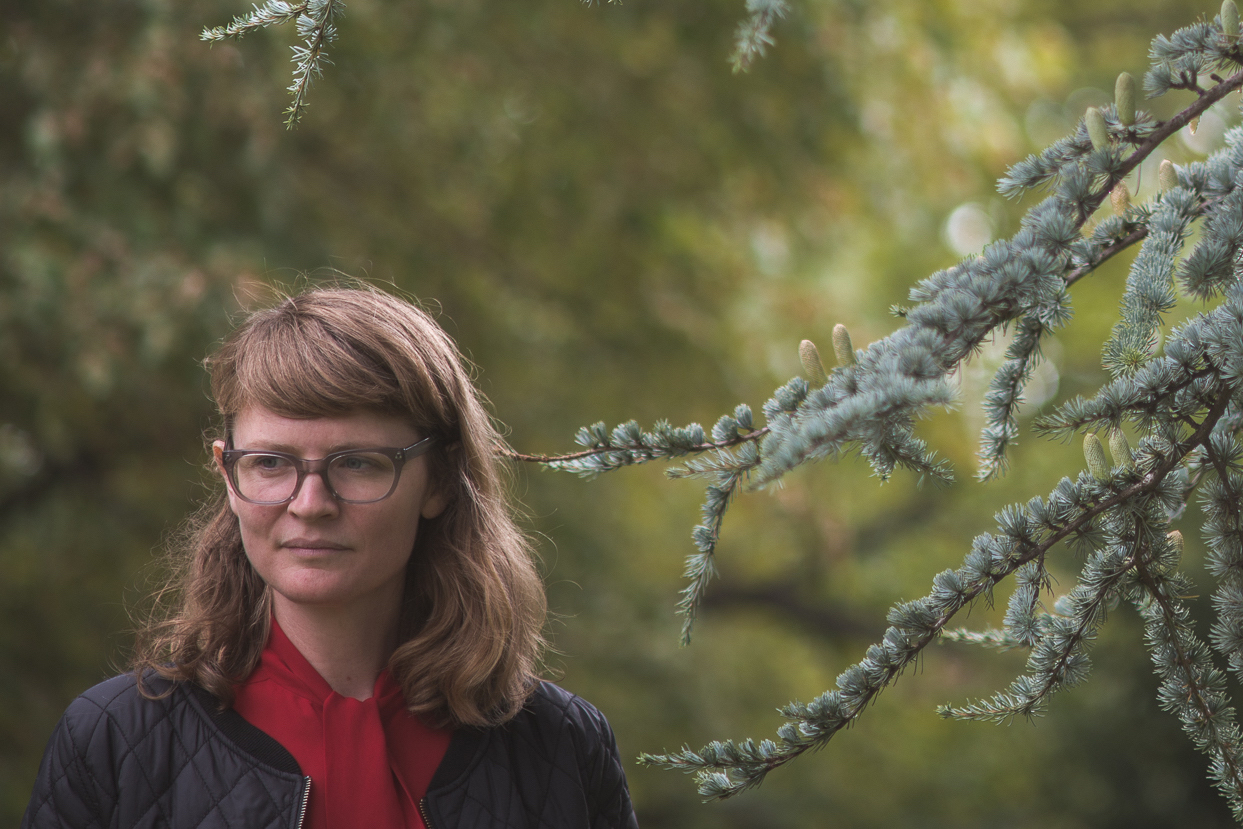 In Tree-telling, artist Caitlin Franzmann deploys seven hand-crafted divination cards as the trigger for experimental one-on-one encounters between herself and individual participants. The seven cards are paired with seven sound compositions, each corresponding to a tree in the Queen Victoria Gardens surrounding the MPavilion: Canary Island Palm, River Red Gum, London Plane, Algerian Oak, Jacaranda, Atlas Cedar and Lilly Pilly. Selecting a card from the deck, visitors embark on a journey that proceeds from card reading, to a shared walk from MPavilion to their chosen tree and back, to experimental listening session.
---
MPavilion: Tell us about Tree-telling.
Caitlin: I first presented Tree-telling in January 2016 with Liquid Architecture at MPavilion. I was commissioned to create a sound installation for MPavilion that was responsive to the Queen Victoria Gardens context and that engaged with the public. I was instantly drawn to the idea of trees being wise beings watching over us and being full of symbolism relating to the life of humans throughout history.
For the project, I crafted a set of six divination cards and six sonic works that each relate to a singular tree in the gardens around MPavilion. The species of trees originate from all over the world: Canary Island Palm, River Red Gum, London Plane, Algerian Oak, Jacaranda and Atlas Cedar. For this second presentation, I have developed a seventh card which relates to the native Lilly Pilly tree. I invite any curious visitor to experience a reading in person as part of this artwork.
MPavilion: What can participants expect from this experimental encounter?
My assistant Nancy or I will meet you when you arrive. We'll begin with an experimental reading based on the cards I've made before going on a walk together to your chosen tree and back, talking as we go. The conversation unfolds, weaving together the horticultural, symbolic and mythological histories of the tree and how this may provide spiritual guidance in your life. You will also have the opportunity to then return to your tree in solitude whilst listening to an accompanying sonic work.
Participants can expect an intimate and tactile experience. Sally Wilson from the Planthunter experienced a reading last year and in her review of the work, she noted "when trees rather than stars and archetypes form the basis of the fortune, the message becomes all the more tactile, earth-bound and immediate. The fact is you can walk up to a tree, feel the texture of the bark, collect one or two fallen leaves and bask in the safe harbour of its shade. It's a time in the history of this blue planet when a bit of honest communion with the trees would do us good."
Is Tree-telling an extension of another, earlier work?
Yes, Tree-telling is an extension of an earlier work I created in 2014 titled Magical Thinking. This comprised a set of 24 divination cards and a card table which was set up in galleries where I gave one-on-one readings to visitors. You can find more information here and a link to an essay about the work. At the time of developing Magical Thinking I was interested in the potential of tarot and astrology to contribute some illumination or wise counsel. I'm drawn in to symbolism and esoteric wisdom of tarot and yet I don't believe them to claim any final truths—I see them more as tools that give permission for a visitor to reflect and give time to their thought process. I wanted to create my own set of cards and intuitively come up with a system for readings that was influenced by my dabbling in astrology and tarot, as well as my experience of interpreting symbols and signs in art.
There is an extra divination card this year to bring the number of cards to seven. What is it, and what is its significance?
The new divination card relates to the Lilly Pilly tree and is titled Metamorphosis. The Lilly Pilly berries were an important and healing food source for aborigines. The species have been adapted and experimented with considerably since the 1970s. A person that selects this card can expect a conversation relating to the Lilly Pilly berries, the Lilly Pilly Psyllid insect and the popular use of the tree today as a hedge plant. This all leads to reflections on adaptation, cycles, transformation and boundaries.
The work includes a sonic component: works by David M Thomas. What was the process with David in the creation of these?
David is an established artist and friend currently living in Brisbane. He has been creating art and music that is experimental, thought provoking and personal for "a quarter of century," as he likes to say. He has a collection of music that he has created throughout this time in various places. We first discussed the meaning of each card and David selected some music that he thought fit. We then worked together overlaying his music with my field recordings of nature and distorted voice. I also had the privilege of learning the backstory to each composition and gained a more personal understanding of how each piece made sense woven in to the interpretations of the cards. Whilst conversation is an important element in the presentation of the work, it has also been integral within the making of it.
Thank you, Caitlin!
For more details on the work, as well how you can meet one-on-one with Caitlin, visit MMeets—Liquid Architecture presents Caitlin Franzmann: Tree-telling.