A closer look at Studio Mumbai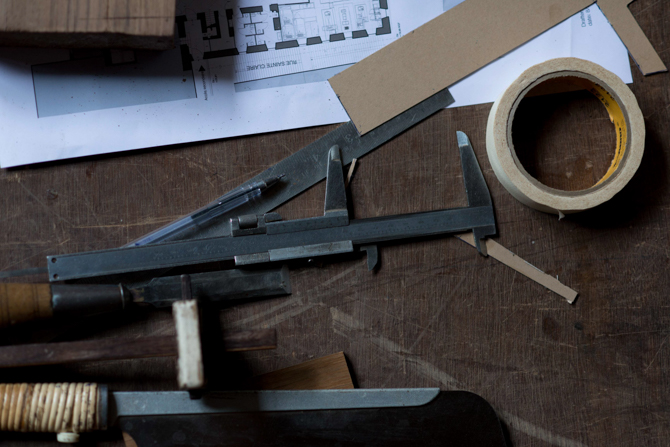 Studio Mumbai's Alibag headquarters are the physical manifestation of the studio and Bijoy Jain's architectural philosophy. The working atmosphere is laden with lore, as craftsmen and designers dutifully model, draw, sketch, and pause to reflect on their design works. They work outside as much as in, conducting material studies and creating modelled iterations of their projects.
We are happy to present to you a special selection of photos of Studio Mumbai's headquarters from Australian photographer Nicholas Watt who was in Mumbai to shoot for the latest issue of Belle magazine (keep an eye out for it!)—a pictorial insight into the home studio of Bijoy Jain, MPavilion's 2016/17 architect.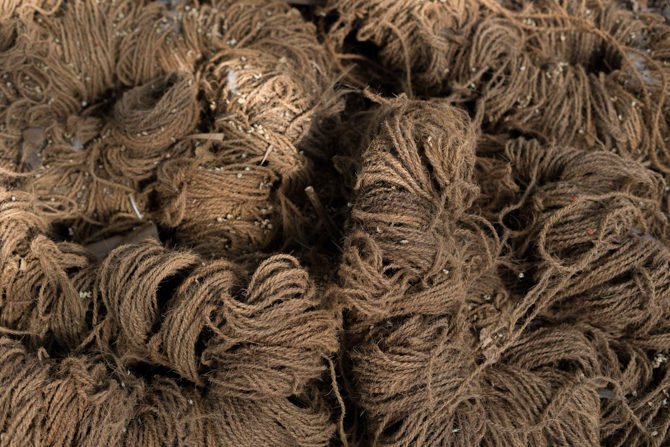 "We tested about 7 different types of natural fiber ropes (Jute, Coir, Hemp, Abaca, Silk, Cotton etc.) on the mockup of MPavilion in our workshop. Reviews from the workers and the the rope maker led us to finalizing Abaca rope as it provides great strength in very thin diameters and was user-friendly." – Bijoy Jain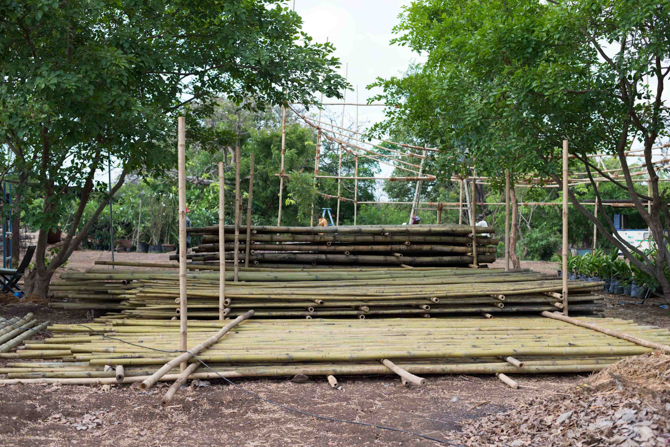 Studio Mumbai procured bamboo from North-east Indian states that border China and Myanmar. Other bamboo came from Bihar in North and yet some more from Karnataka in South of India. The Studio's Bamboo consultants visited all various bamboo forests and went to the source to procure best quality bamboos and handpicked all 1500 bamboos that were then treated and sent to Melbourne.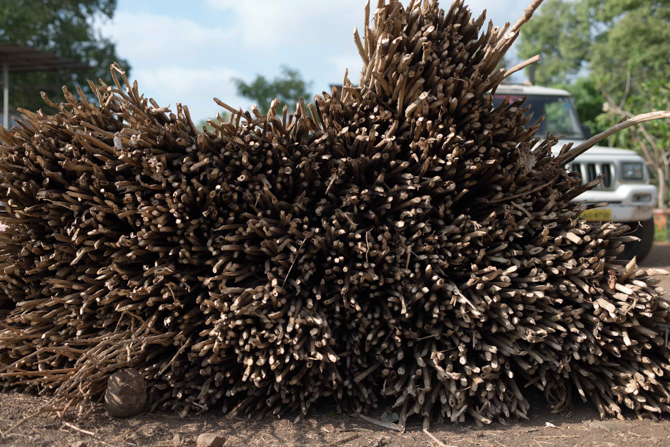 A haul of Karvi stems prior to treatment.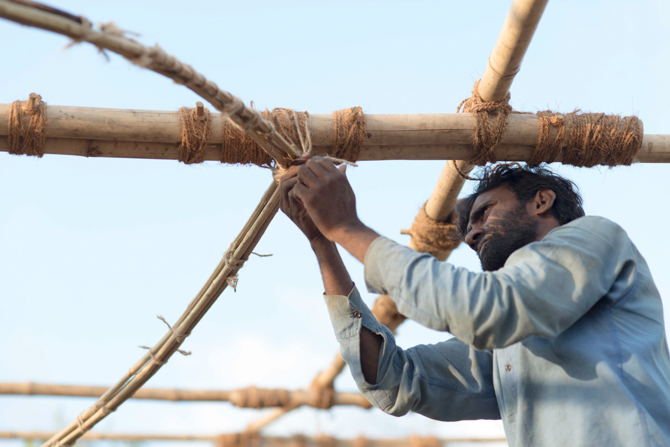 A Studio Mumbai craftsperson fastens treated Karvi stems to a preliminary MPavilion prototype.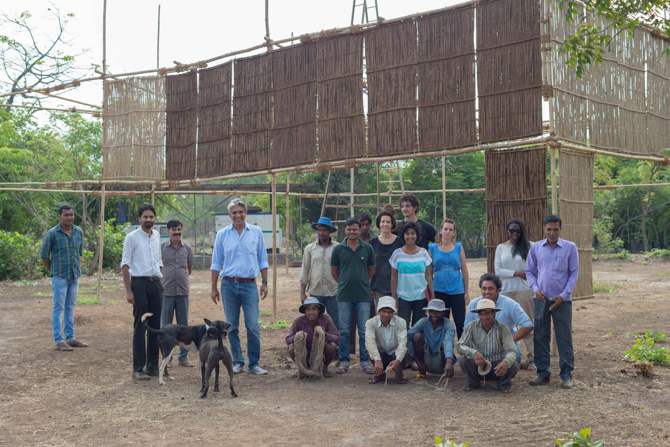 Studio Mumbai in full.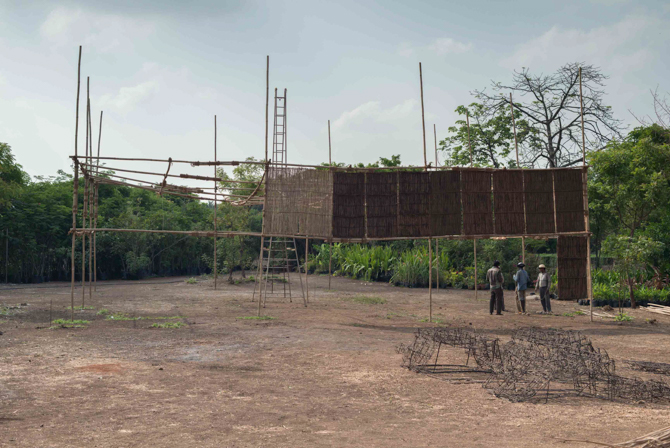 An early MPavilion prototype.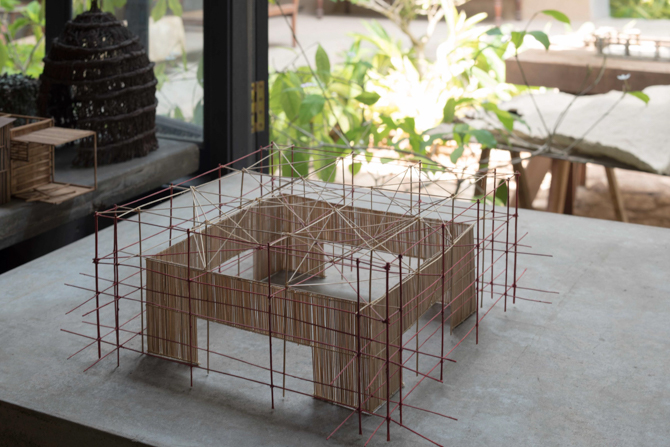 "We are invested in the inquiry of rudimentary and elemental" – Bijoy Jain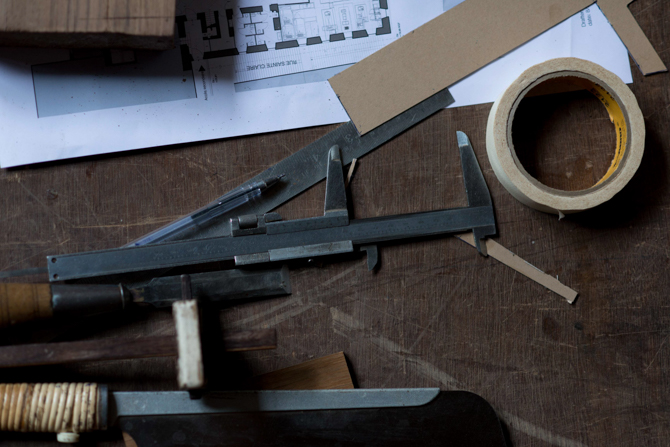 "We become catalysts and conductors in bringing people and materials from a wide range, sometimes even apparently incongruous area. Through physical models, mock-ups, process books, photo documentations, texts, whats app groups and verbal narration we are constantly trying to bridge these disparate moving parts, constantly bringing them together and launch into a direction which is unknown and has faith as its underlying contents." – Bijoy Jain