Bijoy Jain's MPavilion 2016 to be relocated to Melbourne Zoo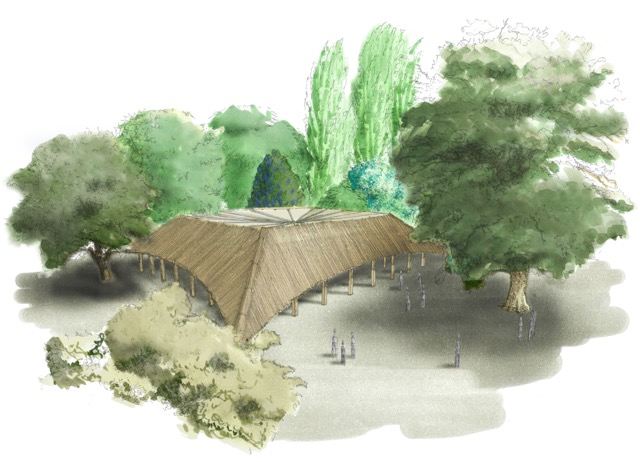 We are happy to announce that Studio Mumbai and Bijoy Jain's MPavilion 2016 will soon have a new home at Melbourne Zoo! The relocation is now underway with assistance from the City of Melbourne, Naomi Milgrom Foundation and Kane Constructions.
Designed by Bijoy Jain and Studio Mumbai, MPavilion 2016 is a beautiful architectural structure. Naomi Milgrom, patron of MPavilion said:
"Bijoy Jain's MPavilion is part of an international movement in handmade architecture encapsulating Jain's ongoing interest in traditional craftsmanship and human connectedness. The Melbourne Zoo occupies a special place in the heart of Melburnians and I'm thrilled that this beautiful pavilion will continue to inspire people of all ages."
Visit MPavilion 2016 in its new home at the Melbourne Zoo soon— completion is due in spring 2017! Follow us on Facebook, Twitter, Instagram, and subscribe to our newsletter, to keep up-to-date on relocation progress and all MPavilion happenings.
Illustration courtesy of Zoos Victoria.