Claire Doherty of Situations at The Wheeler Centre [VIDEO]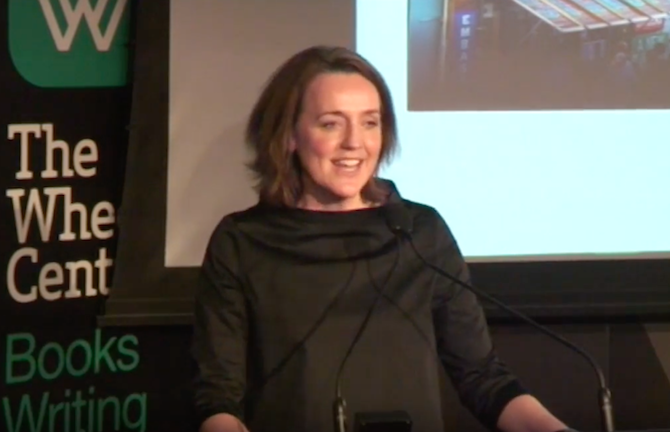 Founder of Situations, leading art writer and curator, and public art visionary Claire Doherty recently spoke to an enthralled audience at The Wheeler Centre.
Formed in Bristol in 2002, Situations creates ambitious, exciting and challenging international public art projects—the kind that prompt you to rethink and reimagine the very concept of public art. In Claire's own words, Situations works with art that is able to "engage with place in quite complex and fleeting ways".
Claire was in Melbourne during a visit to work with artists in advance of the upcoming (and very exciting!) Public Art Melbourne Biennial Lab named What Happens Now?, curated by the eminent Australian curator Natalie King. For more information on Biennial Lab, click right here to visit their website.
In her talk, Claire speaks of a "peer group of producers" that in many ways share Situations' ethos in public art including Sydney's Kaldor Public Art Projects, London's Art Angel, New York's Creative Time Inc, National Theatre Wales and, included in this luminous list, we humbly and gratefully announce, is MPavilion (at the 7:30 mark).
It's a fascinating talk—so sit down with a fresh cup of coffee (or tea!) and take-in Claire's ideas on emerging methodologies in contemporary public art right now.