Introducing… Our Library!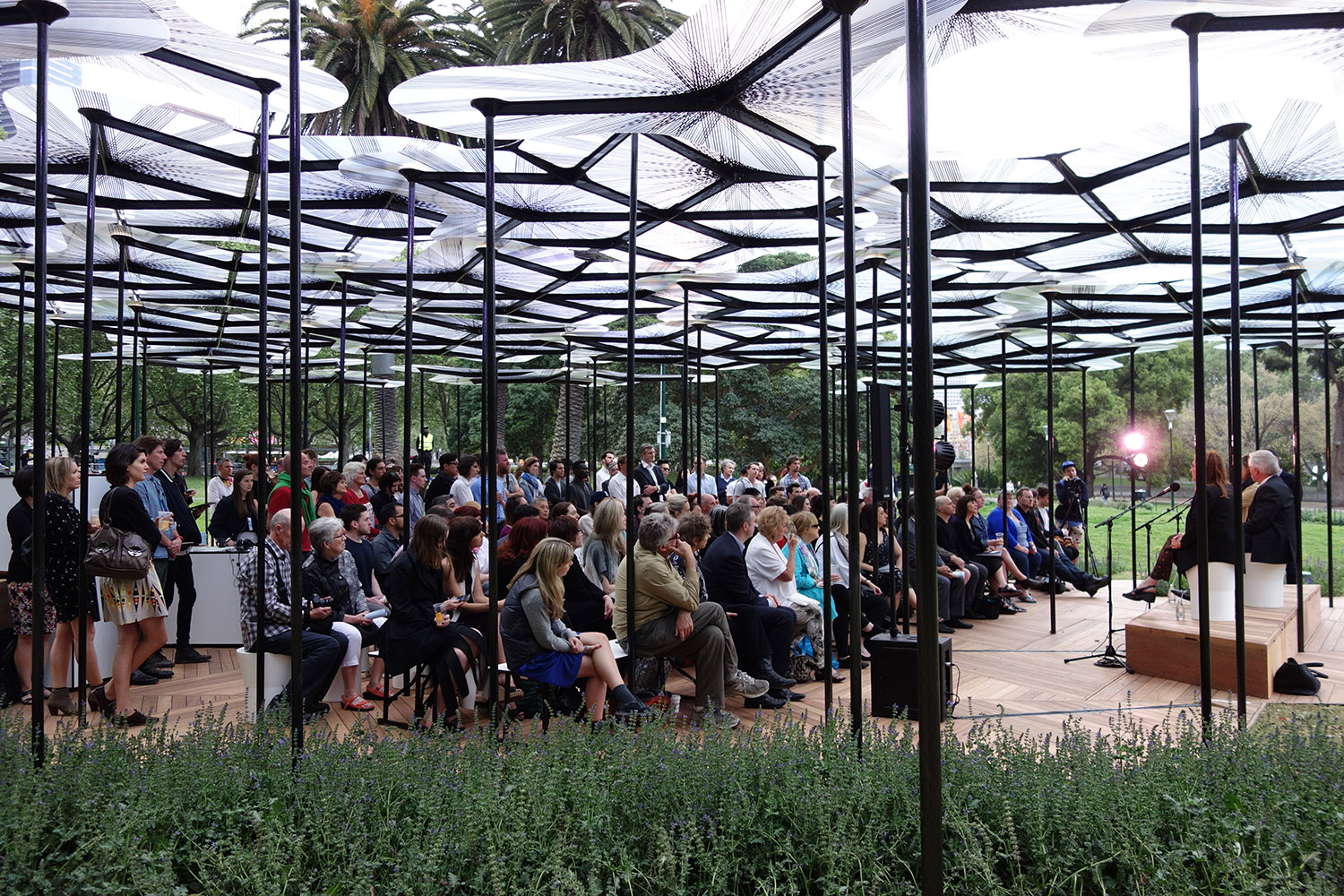 Over MPavilion's previous seasons we have hosted an array of incredible events with speakers that read like a roll-call of the worlds leaders in design, architecture and arts. We'd like to introduce you to the MPavilion library. Here you will find it, brimful of audio and video recordings and images, so that you can visit—or revisit—events from our programs over the years.
It is a regularly updated archive of everything we have recorded from the first MPavilion season to the present day, accessible anywhere in the world—the best way to catch up on a variety of past events you may have missed. At the moment, we are collating an archive of over two years of content—it's a constantly updated digital archive with new titles added all time. So, head on over to our brand new library for great sights and sounds from our MPavilion programs over the years!