New additions to the MPavilion library!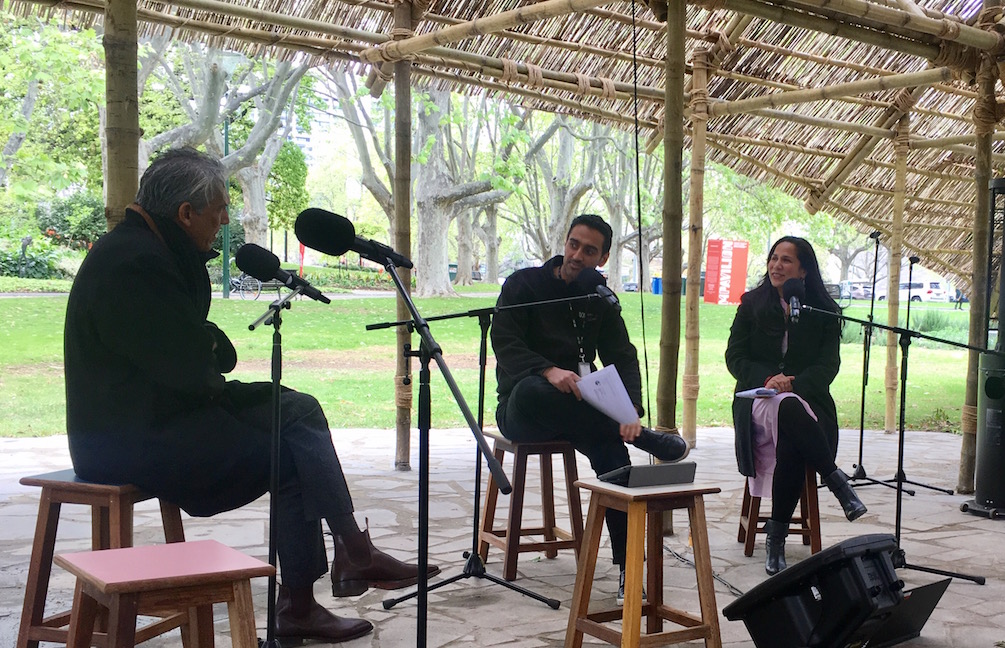 Have you met our library? It is the place to go to catch up on heaps of happenings at MPavilion—from our beginnings in 2014 until this very week. In addition to the plethora of archival media from the last two years of MPavilion, we are pleased to tell you that we have added some new recordings from our 2016/17 program to our library!
In case you missed it, step back in time to last week to Bijoy Jain, Naomi Milgrom and Peter Maddison in conversation. They came together to talk about the making of MPavilion.
Revisit ABC 774's 'The Conversation Hour' with Waleed Aly, which was broadcast live from MPavilion on our first day. Waleed was joined by special guests, including MPavilion 2016 architect Bijoy Jain; along with Mitu Bhowmick Lange, director of the Indian Film Festival of Melbourne; High Commissioner of India in Australia, Navdeep Suri; and human rights activist Shen Narayanasamy. The program also features live music from maestros Aneesh Pradhan and Adrian McNeil.
Reminder: we will be adding new recordings all the time so stay tuned. Happy listening!