October's Greatest Hits
As our calendars flip into a new month and our program of events continue unabated, we look back on the last four weeks that have blended the colours of Indian culture with talks on architecture, bug workshops for kids, days for dogs and ghoulish grooves for Halloween and many, many cups of coffee from our kiosk!
So we say 'goodbye' to October and happily plunge headlong into November. But before we do, we invite you to scroll down for a pictorial ode to October, featuring some of the highlights of the middle month of spring at MPavilion.
---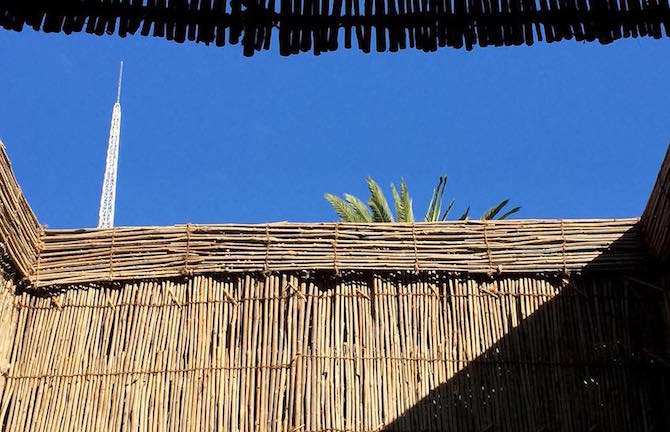 Kiah Pullens (@kiahpullensphoto) took this Instagram snap for #MPreview 2016. Looking up and out of MPavilion 2016's oculus. Thanks again to our partners at the Victorian College of the Arts for this annual event.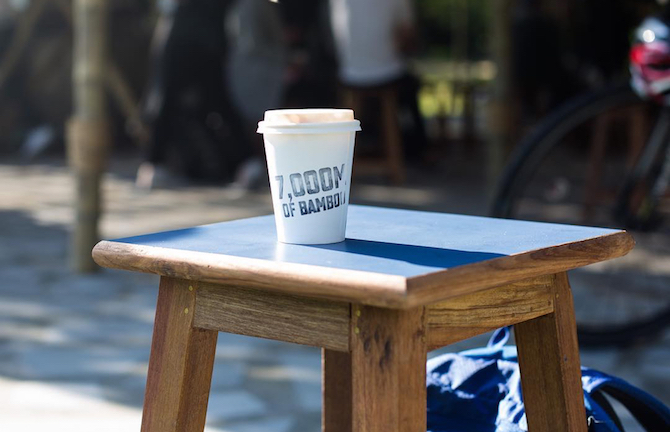 Yep, that's right. Over 7,000 metres of bamboo sourced from north-eastern India were used in the creation of this year's MPavilion. Find more fun-facts on each coffee cup courtesy of our kiosk leaders, and food and coffee gurus, Three Thousand Thieves. (Photo by Dukes Coffee)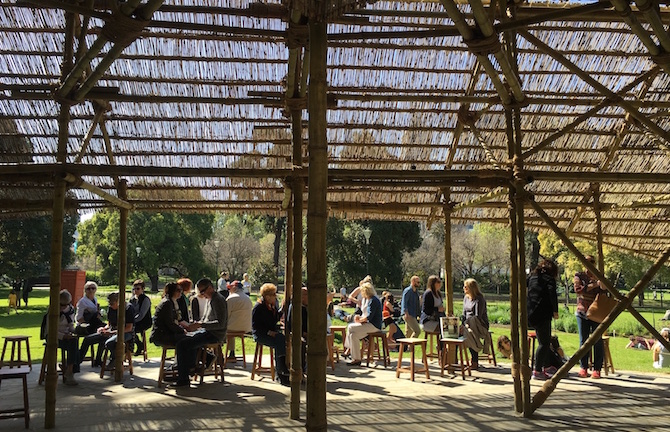 We have proof that the sun came out in Melbourne this October. This bright day was free coffee Thursday.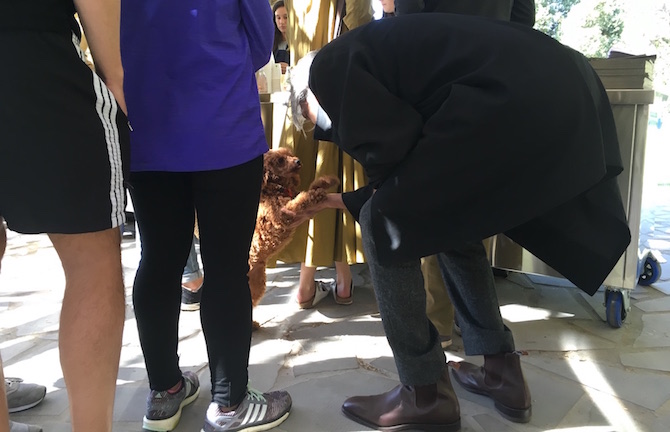 MPavilion 2016 architect Bijoy Jain greets a four-legged fan of MPavilion.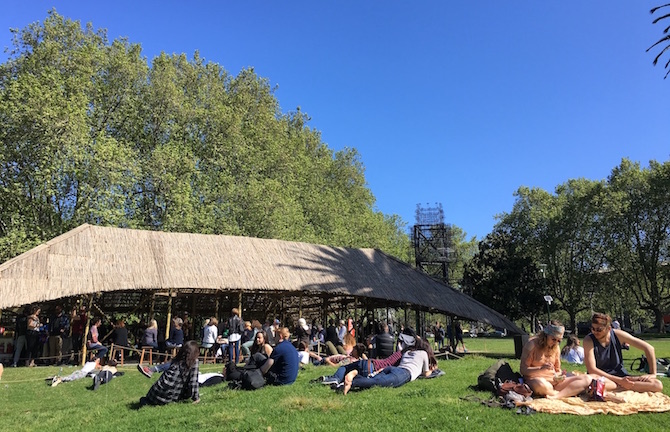 More sun!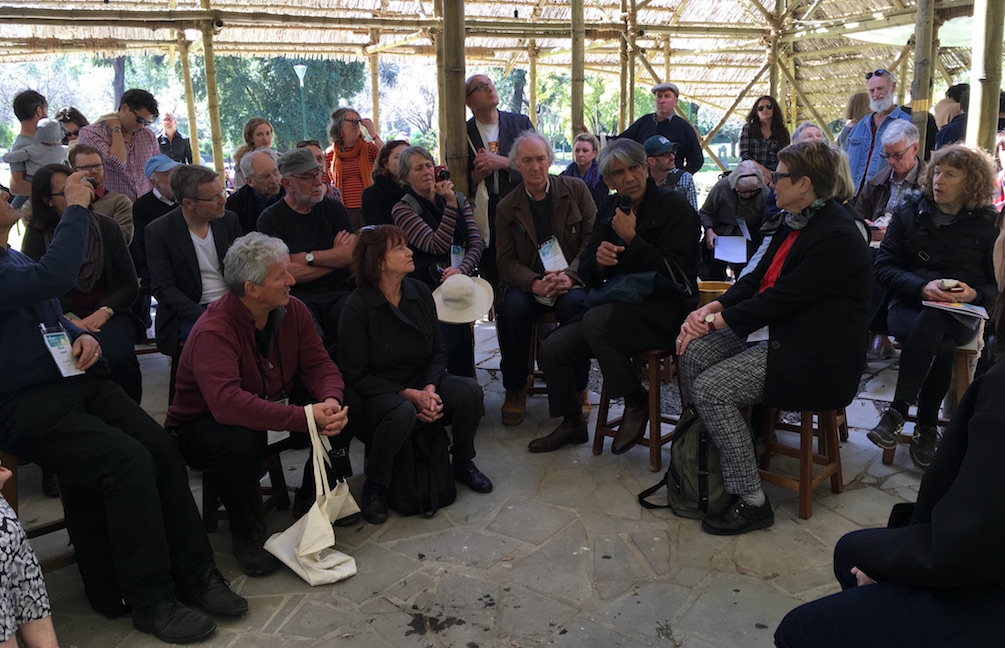 MPavilion 2016 architect Bijoy Jain stops by for an impromptu chat.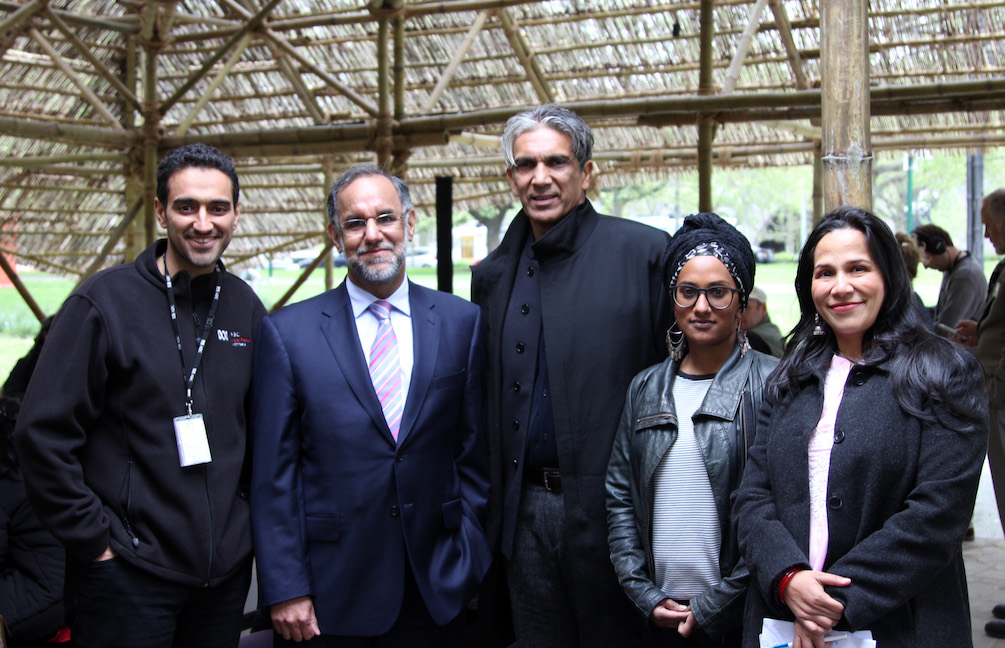 On the first day of this season's program, our friends from ABC 774 Melbourne stopped by for a special outside broadcast. Pictured from left to right are co-host Waleed Aly, Indian High Commissioner to Australia Navdeep Suri, MPavilion 2016 architect Bijoy Jain, human rights campaigner Shen Narayanasamy and co-host and director of the Indian Film Festival of Melbourne, Mitu Bhomwick Lange.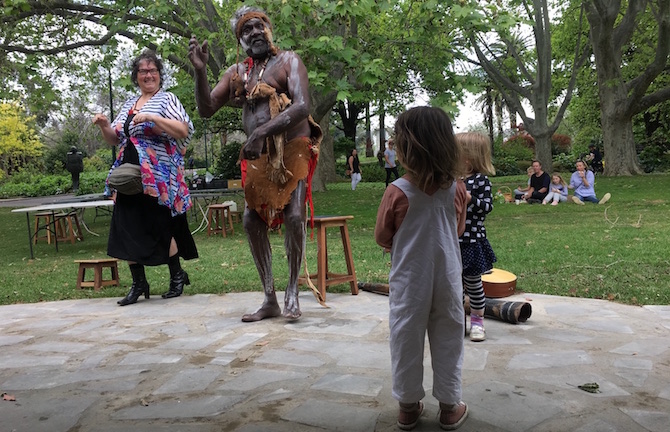 Did you bring your little one to Bug Blitz, MPavilion's biodiversity workshop for kids? This particular workshop saw Yindjibarndi elder Gnarnayarrahe Waitairie stopped by to give us a guided didgeridoo meditation session and tell stories of his life.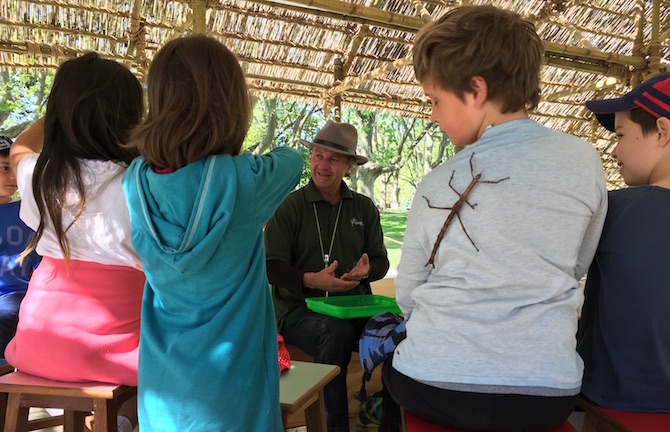 Here is Bug Blitz program director John Caldow teaching us about terrestrial-invertebrates, including this friendly stick insect.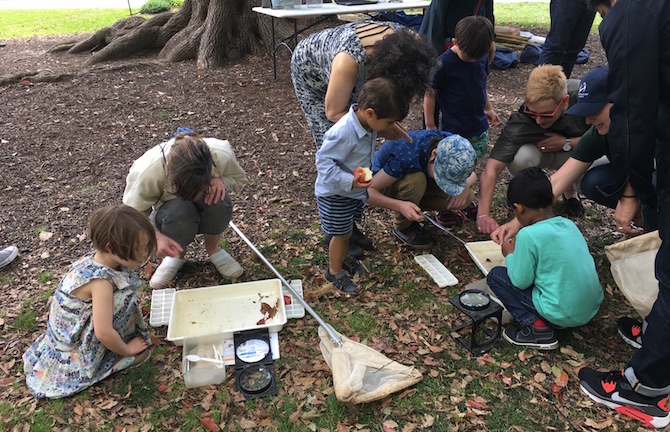 Bug Blitz participants head back to base to take a look at the microscopic specimens collected from in and around the Queen Victoria Gardens.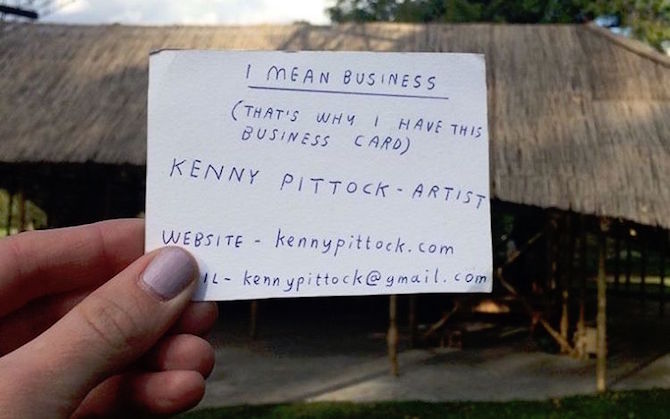 He sure does. Did you stop by MPavilion for Kenny Pittock's still-life drawing workshop? The artist and writer (of the best emails ever) was at MPavilion thanks to our friends at Public Art Melbourne and the 2016 Biennial Lab.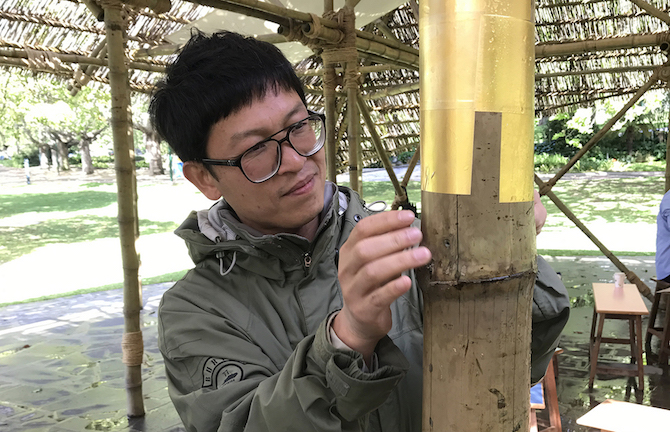 Adding gold leaf to MPavilion, our morning ritual daily at 9am, is your chance to contribute to MPavilion 2016. Highly acclaimed Danish artist Danh Vō visited MPavilion for an MTalks and came by one morning to take part in this common Indian custom, one that visitors to special sites offer as an omen of good luck and prosperity.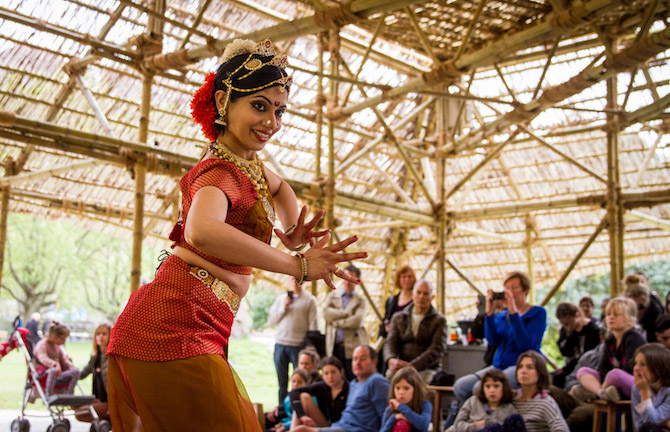 'Jhansi Ki Rani: Warrior Princess', a Indian dance performance brought together four Melbourne-based Indian dance schools (Art of Vinyasa, Natya Sudha, Manmohini Indian Dance School, Prakalpa Samskruti) and five exceptional dancers  to create choreography based on four varied but complimentary Indian classical dance styles: Bharatanatyam, Mohiniattam, Kathak and Kuchipudi.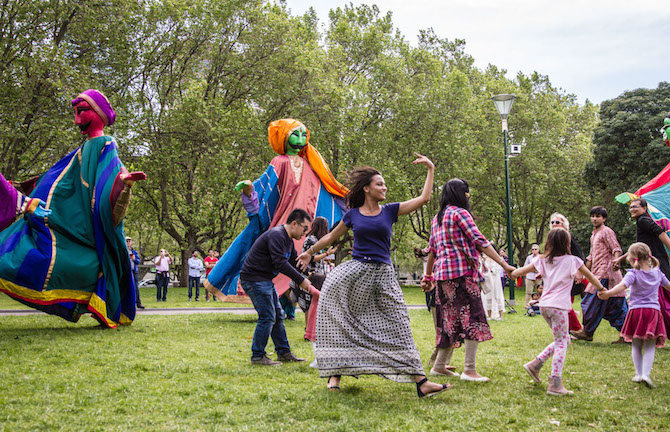 The Ishara International Puppet Trust dropped by MPavilion to dance with us, enlivening the space with colour and energy…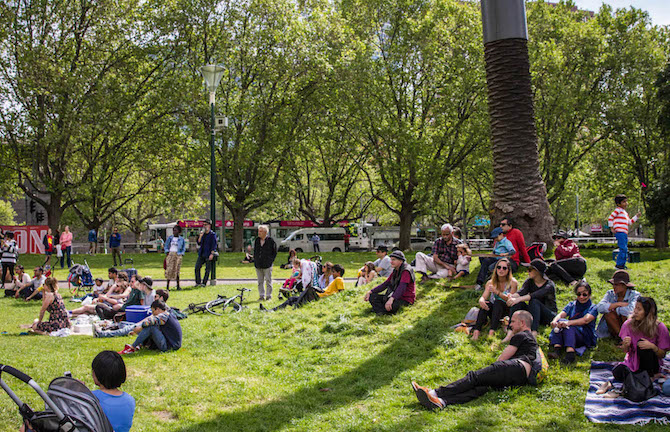 … while onlookers relaxed in the gardens as the puppets dance around MPavilion.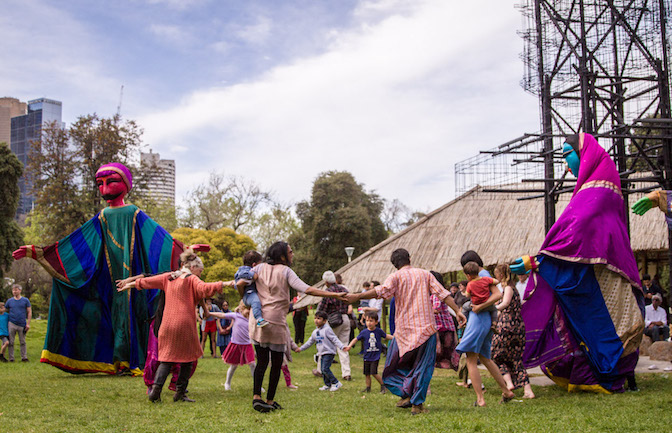 Everyone, big and small, loved the puppets of the Ishara International Puppet Trust.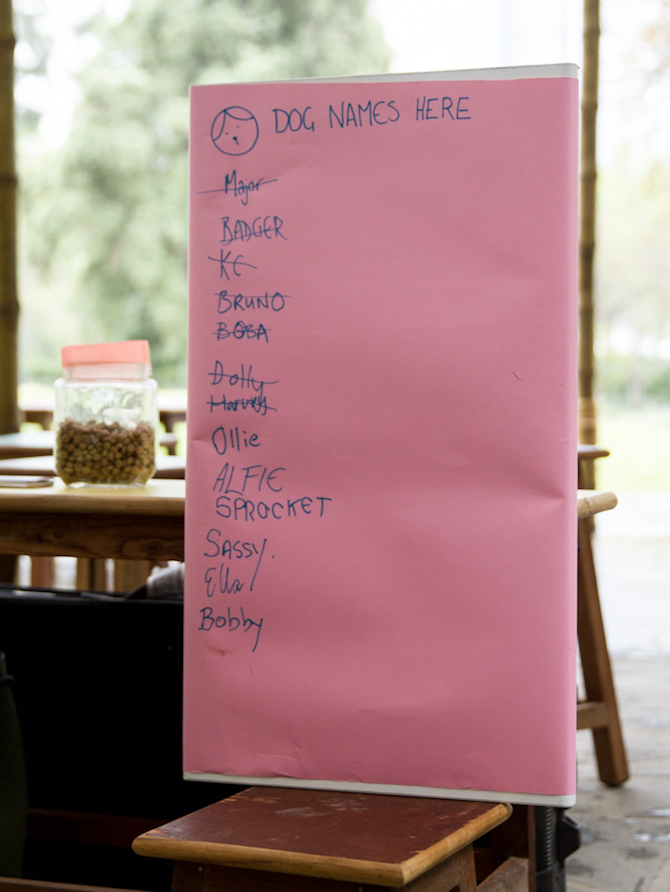 Our friends Dog Photog came down to MPavilion to take cinematic-style photos of little and not-so-little pooches in celebration of ACMI's screening of Laurie Anderson's Heart of a Dog.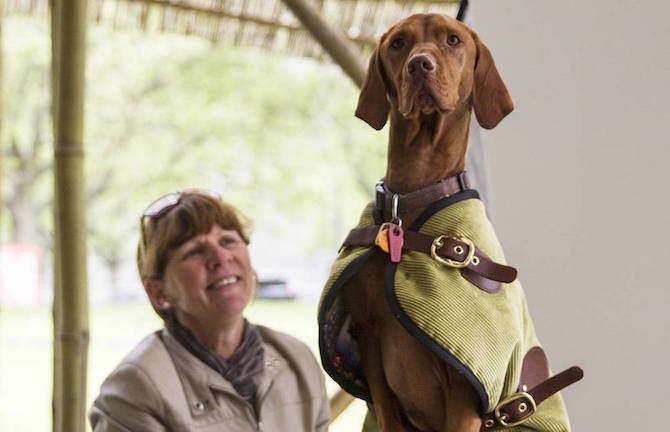 Sassy here was a real star. Paws up. Chin up. She made it work.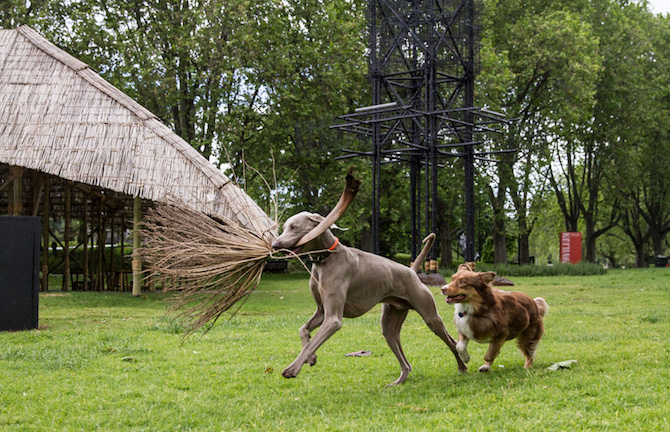 Best friends Captain (of dog walking adventurists Tom + Captain) and Loulou glide through the gardens.
Ted and Rafferty with some pre-photoshoot nerves before their big shoot.
The Australian String Quartet taught us about Hungarian composer Gyögy Ligeti and his seventeen part String Quartet No.1: Metamorphoses Nocturnes.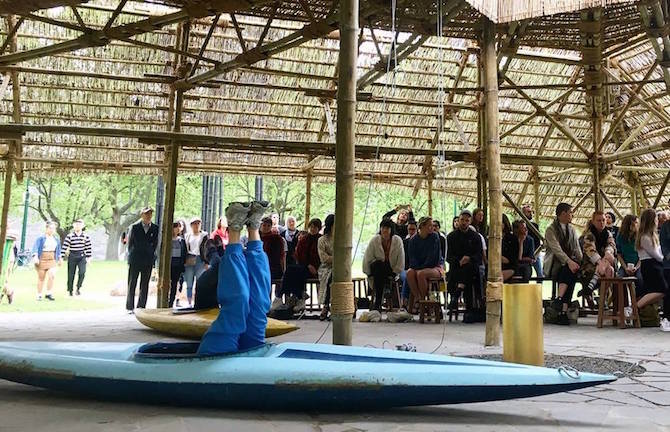 Performance artist Atlanta Eke brought Wetware to MPavilion, a special work devised for us in conjunction with RMIT Design Hub's Occupied 2016 exhibition.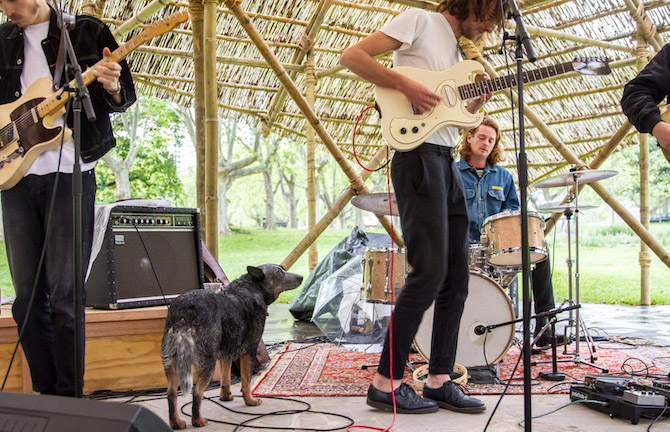 Smooch Records brought SMILE and Bedroom Suck Records' Lower Plenty to revisit the tunes of California's psychedelic-folk rockers The Byrds. Here their tambourine man takes a break.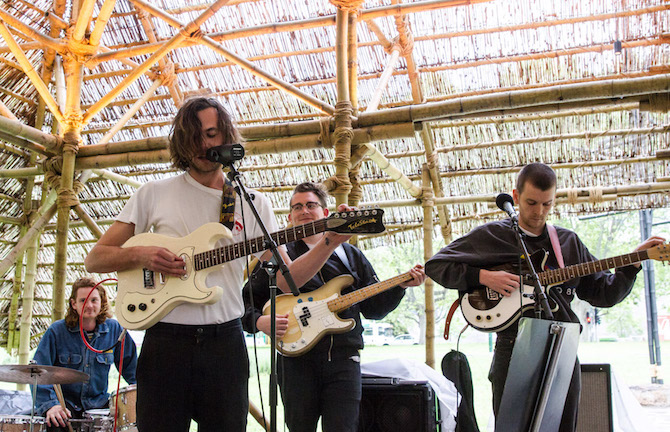 Two out of four. SMILE in action.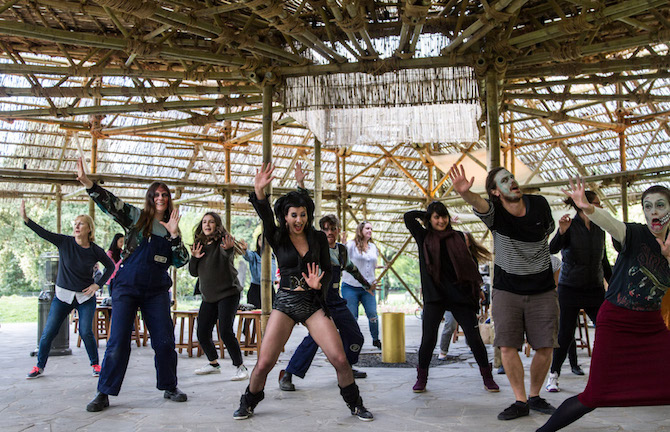 Rounding out the month was a special zombie dance class for halloween lead by the one and only Donna Flex.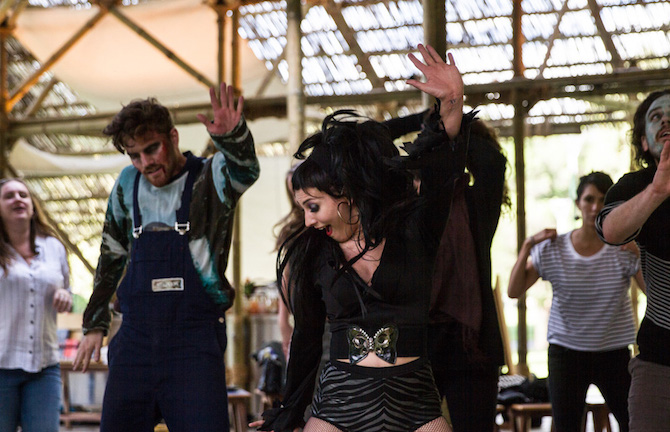 October was a thriller. See you in November. That's a wrap!