MMeets A Queen Victoria Gardens walking tour with Tract
Mon 5 Dec 2016, 1.00pm–2.00pm
Free!
2016-12-05
2016-12-05
Australia/Melbourne
A Queen Victoria Gardens walking tour with Tract
MPavilion
MPAVILION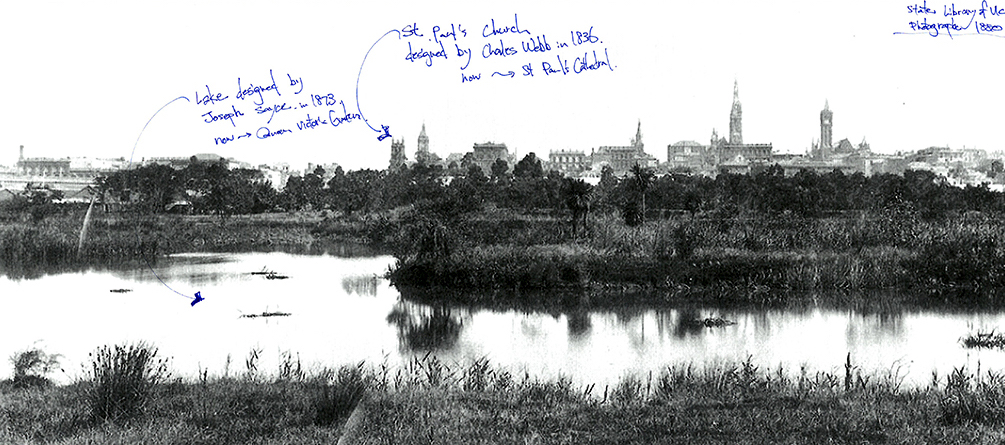 Photo of the Queen Victoria Gardens, circa 1880 (via the State Library of Victoria)
Meet Phil Harkin and Akihito Hatayama, landscape architects from Tract Consultants at MPavilion, for a walking tour that explores the urban landscape around the space MPavilion inhabits, the Queen Victoria Gardens. The tour will cover three major eras of Melbourne: indigenous time, European settlement, and the contemporary multi-cultural period we are currently in. Phil will read the history and memory of Melbourne through the physical landscape elements we can see in and surrounding the Queen Victoria Gardens. Composed by humans and nature alike, there are many visual clues to the culture and ecology of the site. Landscape elements such as paving, walls, furniture and planting all provide visual traces of a diverse history. Shaped by several generations, the aesthetics and function of this area has evolved over time. Join us for a guided walk in the open air museum of history and nature, and celebrate the past and imagine the potential future of urban open space around the Yarra River.