MTalks Bauhaus émigrés in Australia
Tue 29 Nov 2016, 6.15pm–7.15pm
Free!
2016-11-29
2016-11-29
Australia/Melbourne
Bauhaus émigrés in Australia
MPavilion
MPAVILION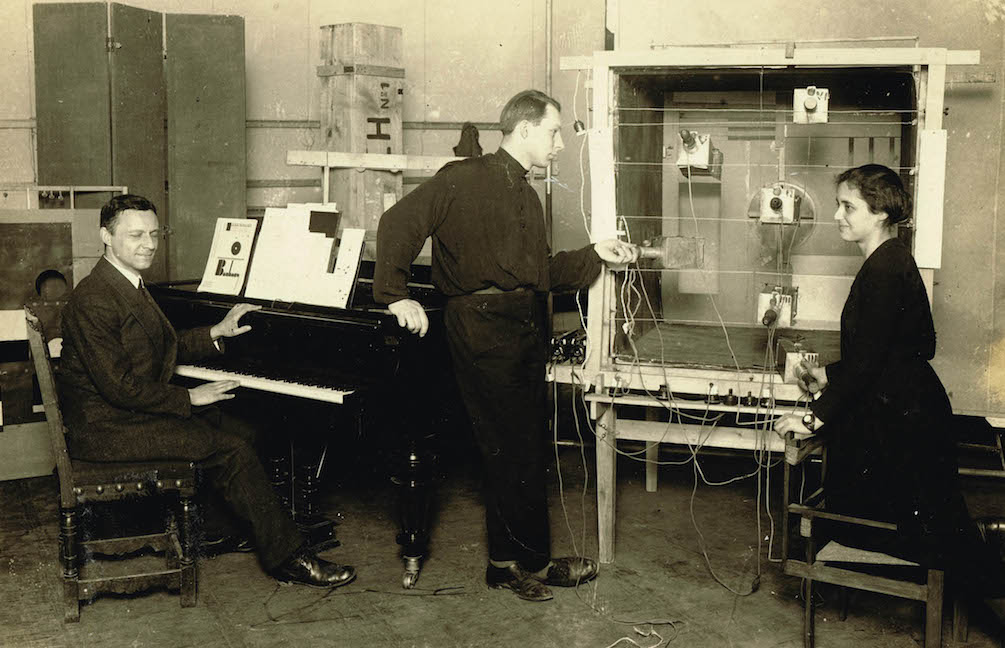 The rise of fascism and the resulting European diaspora of the inter-war and post-war periods brought émigré and refugee modernists to live in Australia. Some were practitioners of Bauhaus from the German school of the same name often cited as the most influential modernist movement of the 20th century. Figures such as Ludwig Hirschfeld-Mack, Inge King, Gerhard Herbst, Ernest Fooks, Fredrick Sterne, Harry Seidler, Karl and Gertrude Langer transformed Australian art, architecture and design education from the 1930s to the 1970s. Their systematic approaches to design, colour theory and art education have made a lasting impact on this country.
A group of leading academics—Harriet Edquist, professor of architectural history and director of Design Archives at RMIT University; Philip Goad, professor of architecture and Deputy Dean in the Faculty of Architecture, Building and Planning at the University of Melbourne; Ann Stephen, senior curator, University Art Gallery & University Art Collection, The University of Sydney; professor of art and art history at Jacobs University Bremen, Germany Isabel Wünsche and art historian and professor of visual arts at Queensland University of Technology Andrew McNamara—have assembled to investigate the impact of Bauhaus ideas on the history of modernist art, architecture and design in Australia. Their research on this new international framework for Australian culture will be published and exhibited to coincide with the Bauhaus centenary in 2019. To mark their journey through the project, this MTalks round table conversation brings them together to dissect and discuss how Bauhaus émigrés influenced Australian art.
Following this talk, stay tuned for Farbenlichtspiele: an evening of Bauhaus Films from 7.30pm to 9.30pm.
You can revisit this talk via MPavilion's library page. 
Attending this talk or listening to the recording attracts one informal continuing professional development (CPD) point for practicing architects.