MTalks Bijoy Jain, Naomi Milgrom and Peter Maddison in conversation
2016-10-06
2016-10-06
Australia/Melbourne
Bijoy Jain, Naomi Milgrom and Peter Maddison in conversation
MPavilion, Queen Victoria Gardens, opposite the Arts Centre on St Kilda Road, Melbourne
MPAVILION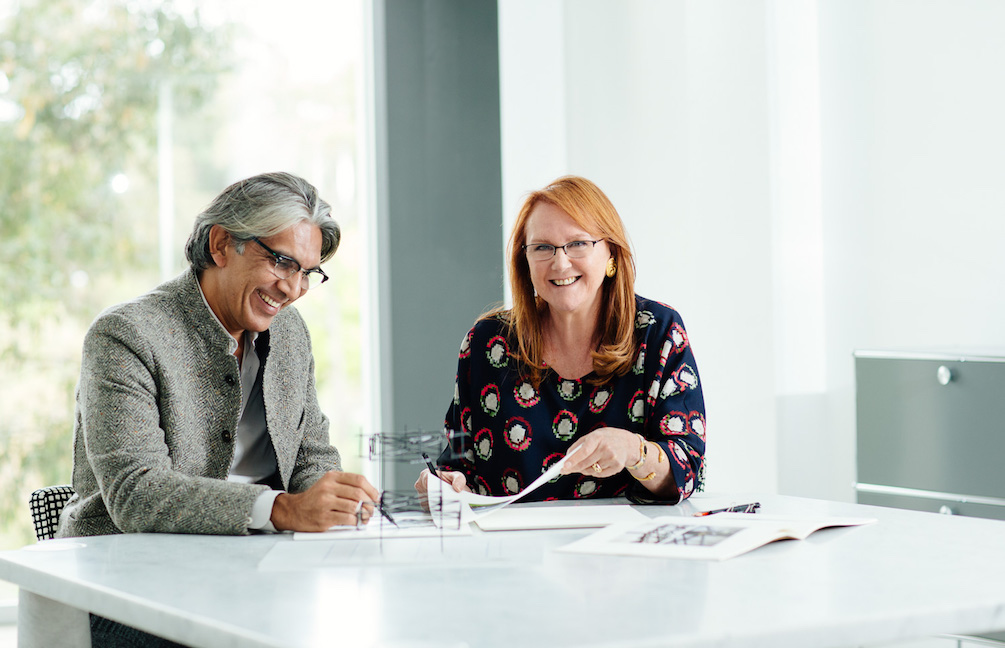 Image by Timothy Burgess
What does it take to commission and put together an event like MPavilion? How does the design process unfurl? What does the handmade architecture movement propose for the future of architecture? Our first MTalks event for MPavilion 2016/17 revisits the process that has born Bijoy Jain's stunning design—from brief, to Studio Mumbai's unique creative process, to build. Join MPavilion 2016/17 architect Bijoy Jain and MPavilion's patron Naomi Milgrom along with Peter Maddison as host, presenter of Grand Designs Australia and renowned architect in his own right, as they sit down and have a chat about all things MPavilion, architecture and more!
Revisit this talk via MPavilion's library page. 
Attending this talk or listening to the recording attracts one informal continuing professional development (CPD) point for practicing architects.