MKids MMeets Bug Blitz: A biodiversity workshop for kids
Sat 5 Nov 2016, 10.00am–1.30pm
Free!
2016-11-05
2016-11-05
Australia/Melbourne
Bug Blitz: A biodiversity workshop for kids
MPavilion
MPAVILION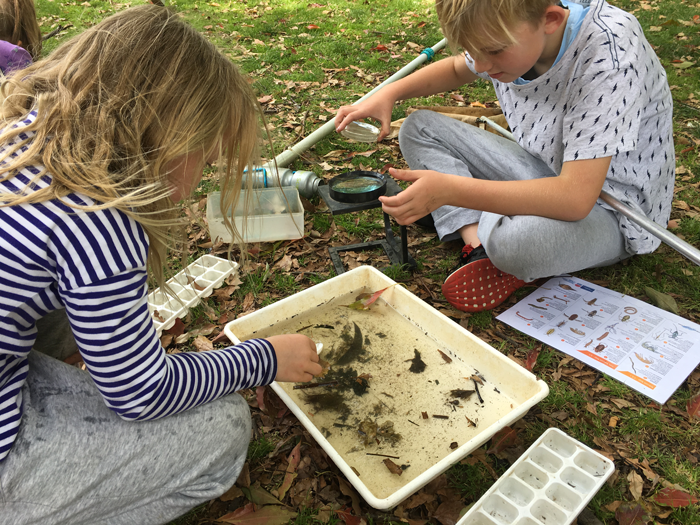 Bugs aren't for squishing, bugs are for appreciating. Love thy bug! This is what the kids, and all of us, will learn at Bug Blitz. This event is all about creating a conversation and excitement about the creatures that live among us; about pure discovery and interaction with living animals; about the provenance of food; and the importance of cherishing the ecosystems and the environment all around us.
This, our second Bug Blitz workshop this season is mostly for the slightly older kids—ages seven to fifteen—but there are a couple of activities for the young'uns, too!
Running schedule (register to drop-in for any or all!):
10am–10.40am: Bird-watching [ages seven and up] Kids (and kids at heart) are introduced to the art of bird watching and learn about 30 common Victorian birds. Adventurers are issued with binoculars and a field guide to locate and identify birds of prey and wetland birds.
10.45am–11.25am: Meet Precious and eat some bugs [ages seven and up] Time to refuel and make a new friend. Meet a friendly young Huntsman, learn about Victorian spiders and taste some edible bugs!
11.30am–12.10pm: Pond science [ages seven and up] What lurks in the water? The answer: macroinvertebrates—creatures so small you need a microscope just to see them! We head down to a nearby pond, nets in hand and microscopes ready, to view the life in the pond and assess the water health, testing for pH, salinity and turbidity.
12.15pm–12.55pm: Chamber Made Opera [ages seven and up] Chamber Made Opera is an opera that exists at the very edge of opera, developing new ways of encountering the world. Join us as we utilise a variety of tools to create a biodiversity opera, mimicking the percussive sound of bugs.
1pm–1.40pm: Masterchef—Honey edition [all ages] Finishing with sweets! Assess the qualities and tastes of different varieties of honey then see if you can pick the difference in a blind tasting.
All kids are invited to attend this free Bug Blitz workshop (with guardians in tow) at our place in the gardens, and you can pop-in for one activity or the whole day—grab a spot today by clicking here! And remember: Be great. Be like a bug!
This event is made possible by the Hugh D T Williamson Foundation through funding for MPavilion's series of events looking at design & science.
**All this activity is sure to make you peckish! We are happy to tell that the Rasa-lah Malaysian Food Truck will be on-site at MPavilion serving up delicious Malay flavours from 12pm–6pm.**