MKids MMeets Bug Blitz: A biodiversity workshop for kids
Sat 15 Oct 2016, 10.00am–2.00pm
Free!
2016-10-15
2016-10-15
Australia/Melbourne
Bug Blitz: A biodiversity workshop for kids
MPavilion
MPAVILION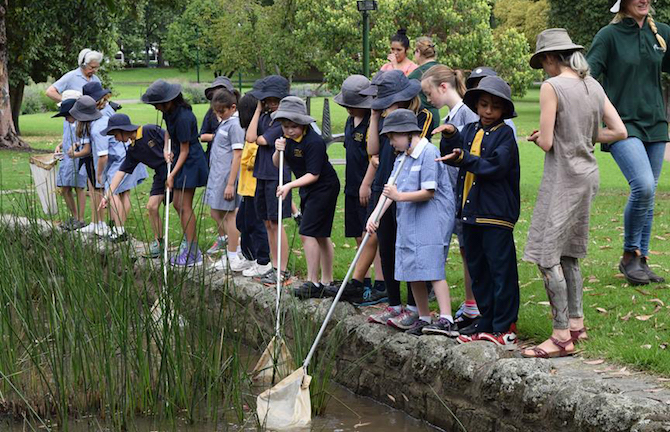 Bugs aren't for squishing, bugs are for appreciating. They are also an important part of our ecosystems. Love thy bug! This is what the kids, and all of us, will learn at Bug Blitz. This event is all about creating a conversation and excitement about the creatures that live among us; about pure discovery and interaction with living animals; about the provenance of food and the importance of cherishing the ecosystems and the environment all around us.
Running schedule (register to drop-in for any or all!):
10am–10.30am: [Specially designed for ages seven and under to enjoy, but all are most welcome.] This Saturday session starts with a woodland fairy story and dancing through the gardens, moving like bugs (hand antennae ahoy!) and singing science songs.
10.30am–11am: [all ages] After all this buggy boisterousness, we take a mindful break with a guided didgeridoo meditation session.
11am–12pm: [all ages] Wildlife artist Chris Stubbs teaches us all how to paint a Latham's Snipe, an iconic migratory bird, while telling a tale of how this great bird likes to travel far and wide.
12pm–1pm: [all ages] What lurks in the water? The answer: macroinvertebrates—creatures so small you need a microscope just to see them! We head down to a nearby pond, nets in hand and microscopes ready, to view the life in the pond and assess the water health.
1pm–2pm: [all ages] Now for the finale! A meeting with an Aboriginal elder for a didgeridoo performance and meditation, learning animal sounds and taking-in a campfire story.
All kids (with a guardian in tow) are invited to attend this very special free Bug Blitz day at our place in the gardens—you can come for the whole time or drop-in at any time from 10am to 2pm. Grab a spot today by clicking here! And remember: Be great. Be like a bug!
This event is made possible by the Hugh D T Williamson Foundation through funding for MPavilion's series of events looking at design & science.