MTalks Melbourne Festival and CCP present 'The Documentary Take': Perspectives on the real
Wed 12 Oct 2016, 7.00pm–9.00pm
Free!
2016-10-12
2016-10-12
Australia/Melbourne
Melbourne Festival and CCP present 'The Documentary Take': Perspectives on the real
MPavilion
MPAVILION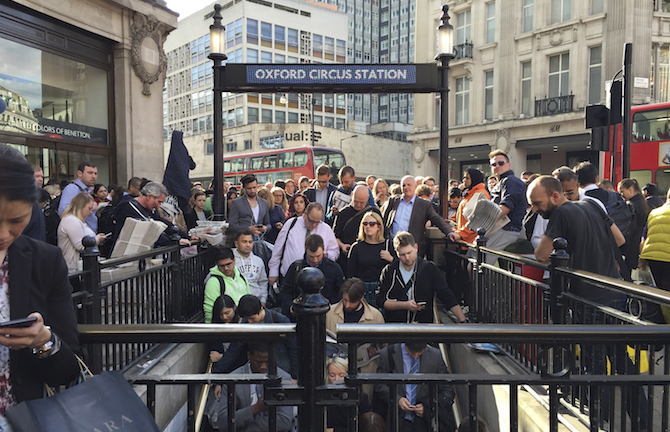 Sonia Leber and David Chesworth, Time Mirror, 2016. Still image courtesy the artists.
Sonia Leber and David Chesworth are two artists who have been collaborating since 1996 in the creation of a series of large-scale installation artworks, using sound, video, architecture and public participation. These works often utilise the human voice as a principal element along with real world situations as a starting point. These situations include the old The Age newspaper building on Spencer Street in pre-demolition days in We Are Printers Too, and commuters stuck at an underground station entrance in Time Mirror.
Join us at MPavilion for this MTalks presented by Melbourne Festival and CCP, featuring Sonia Leber and David Chesworth in conversation with Naomi Cass as they sit down for a chat that explores their working methods. Naomi is from from the Centre for Contemporary Photography and curator of The Documentary Take, a new exhibition featuring Sonia and David's works.
Revisit this talk via MPavilion's library page.