MTalks Walter Burley Griffin and Marion Mahony Griffin in Australia and India
Thu 20 Oct 2016, 6.15pm–7.15pm
Free!
2016-10-20
2016-10-20
Australia/Melbourne
Walter Burley Griffin and Marion Mahony Griffin in Australia and India
MPavilion
MPAVILION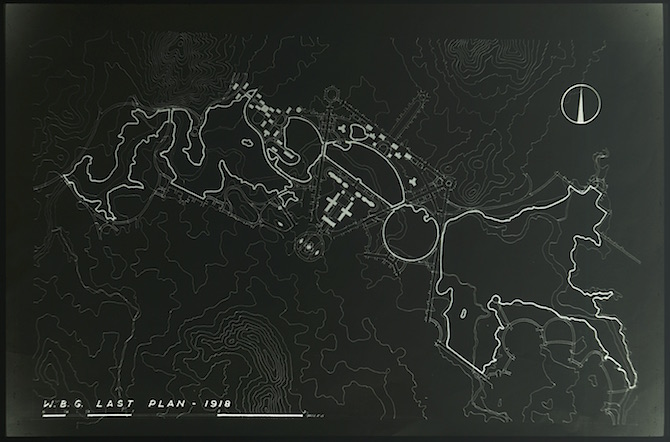 Walter Burley Griffin, Last Plan 1918, Canberra. Richard Clough, National Library of Australia, nla.obj – 14369087
In 1914 the Griffins, minted from the firmament of the Prairie School, were newly arrived in Australia and ready to test their ideas in that rarest of all architectural laboratories, a grand urban design scheme for a new and entirely planned city. But their lofty ideals were to dissipate rapidly: their design for Canberra, which won the 1911 international competition, would meet vicious opposition and never be fully realised.
Instead they conjured up Newman College and the Capitol Theatre, estates at Castlecrag and Eaglemont, the towns of Leeton and Griffith, and a construction system known as Knitlock, eventually following their aesthetic and spiritual sensibilities to Lucknow, India.
Join Sir Jonathan Mills and Philip Goad for this conversation, one that promises to cover the legacy of the Griffins, a name etched in our capital and national consciousness.
Revisit this insightful chat over at MPavilion's library page.
Attending this talk or listening to the recording attracts one informal continuing professional development (CPD) point for practicing architects.