MTalks Ramesh Mario Nithiyendran in conversation with Santilla Chingaipe
Mon 6 Feb 2017, 6.15pm–7.15pm
Free!
2017-02-06
2017-02-06
Australia/Melbourne
Ramesh Mario Nithiyendran in conversation with Santilla Chingaipe
MPavilion
MPAVILION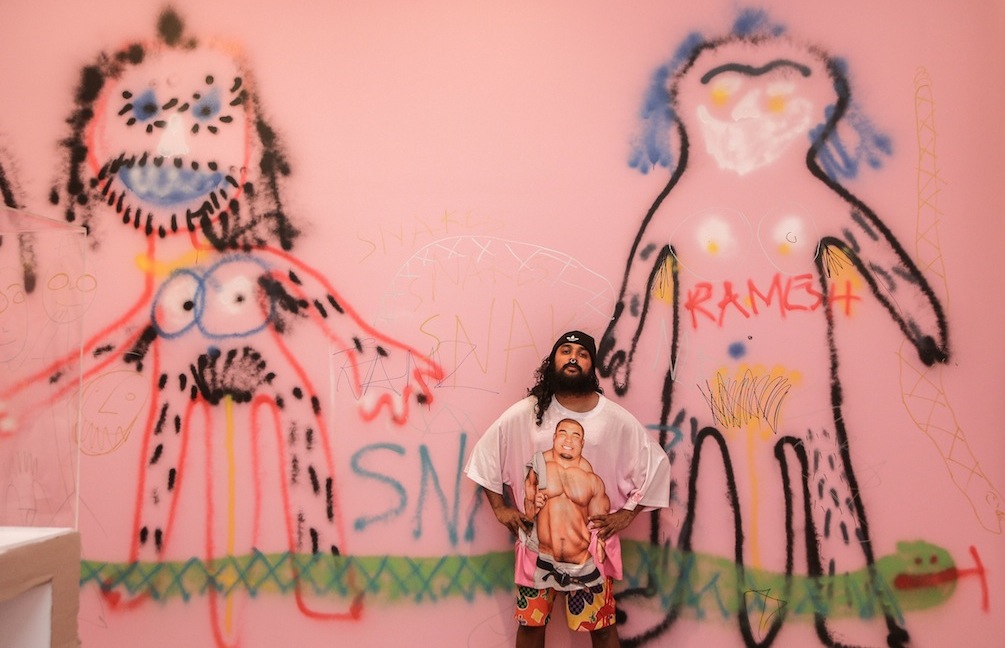 Sri Lankan-born, Sydney-based artist Ramesh Mario Nithiyendran creates rough-edged, vibrant, new-age idols that are at once enticing and disquieting. His figurative sculptures experiment with form and scale and explore the politics of sex, the monument, gender and organised religion.
While proceeding from a confident atheist perspective, Ramesh draws upon his Hindu and Christian heritage as reference points, also looking to popular culture including the internet, pornography, fashion and art history. In his latest solo exhibition at The University of Melbourne's Ian Potter Museum of Art, self-portraits make frequent appearances and the dual presence of male and female organs suggest gender fluid realms of new possibilities.
Join Ramesh and award winning journalist Santilla Chingaipe in conversation as they explore the possibilities of his latest body of work on show at The University of Melbourne's Ian Potter Museum of Art, In the Beginning.
You can now revisit this talk over at MPavilion's library page.