MMusic The Spike F*ck Band plays with RVG for the very first time
Fri 25 Nov 2016, 7.30pm–10.00pm
Free!
2016-11-25
2016-11-25
Australia/Melbourne
The Spike F*ck Band plays with RVG for the very first time
MPavilion
MPAVILION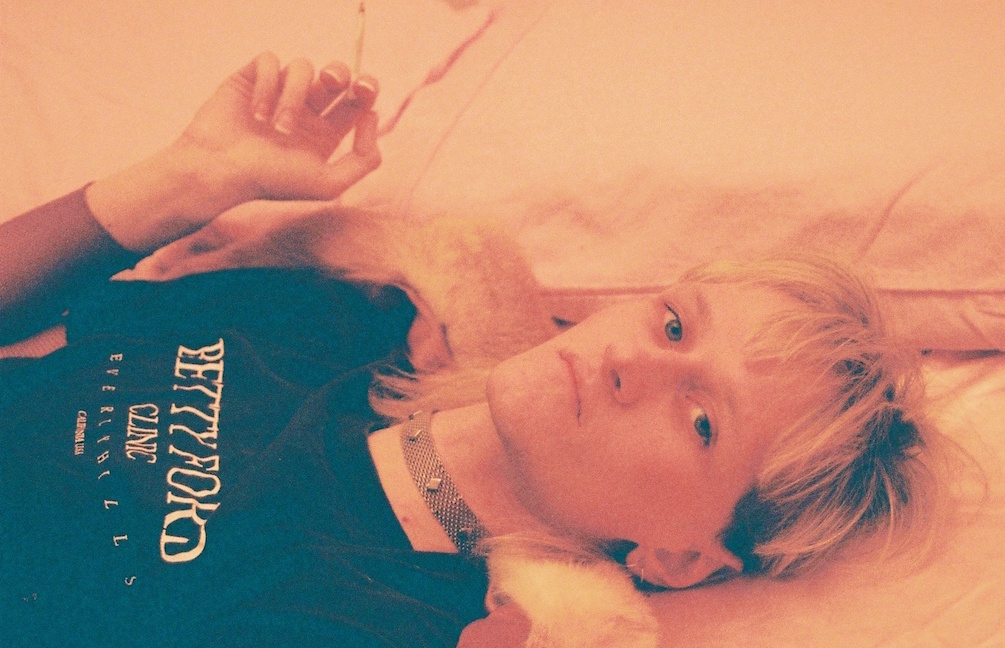 After the untimely and tumultuous dissolution of her former band, a nervous breakdown and a subsequent three year hiatus, Spike F*ck has risen from the ashes with her solo EP titled Smackwave. Produced by Elliot Munn, Smackwave is a raw and brutally honest exploration of loss, loneliness, transness and addiction. One that also relishes the lighter sides of life (love, of course) and is all-the-while told with her tongue firmly-in-cheek to remind listeners (and herself) not to take life too seriously.
Sp*ke Fuck will perform three rare shows in the gardens of MPavilion this season. On Friday 25 November and Friday 10 February, Spike F*ck will be performing songs from Smackwave with the aid of her backing band, The Spike F*ck Band along with RVG and Dead Girls DJs. The group is an eclectic mix of exciting musicians and artists practicing and performing in Melbourne currently, including producer and recording artist Elliot Munn on keys; artist Grace Anderson, of noise duo PERFUME with Lisa Lerkenfeldt, on bass; pop-song visionary Romy Vager of RVG fame on lead-guitar; and rising star Elyse Beer lending her dulcet tones to Spike on backing vocals. On Saturday 7 January Ms F*ck will also perform solo with a never-before-seen look at the making of Smackwave, as well as telling the stories that contributed to both the record and the woman she is today.
This show is one of three Spike F*ck performances across MPavilion's 2016/17 season. You are invited to witness Spike F*ck perform Smackwave solo on Saturday 7 January, and with the aid of her backing band, The Spike F*ck Band, on Friday 10 February.
Join us for an evening (or all three!) with Spike at MPavilion. Joining The Spike F*ck Band tonight is RVG and Dead Girls DJs!


Artist riders at MPavilion are generously supported by the lovely crew at Sample Brew.