MTalks Inside the collaborative architecture studio
Fri 7 Oct 2016, 6.00pm–8.00pm
Free!
2016-10-07
2016-10-07
Australia/Melbourne
Inside the collaborative architecture studio
MPavilion
MPAVILION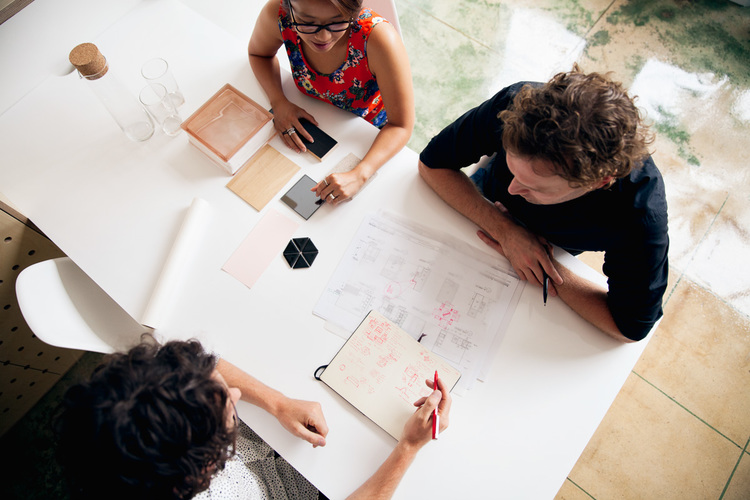 What processes take place within the studio to realise works of architecture? Gain an insight into the collaborative nature of architectural design, and the studio culture of some of Melbourne's most exciting emerging practices. Join the emerging architects and graduates of Melbourne for a networking-night and panel-discussion on collaboration and studio culture within architectural practice. Panellists will include Monique Woodward and Izzy from WOWOWA; Michael Roper of Architecture Architecture; Claire Scorpo of Clare Scorpo Architects; Thomas Mckenzie of Thomas Winwood Architecture; all hosted by EmAGN (Emerging Architecture and Graduate Network).
You can now listen to this talk's recording on our MPavilion library page.
Attending this talk or listening to the recording attracts one informal continuing professional development (CPD) point for practicing architects.