MMeets 'The Design Plot'
Sat 28 Jan 2017, 10.00am–12.00pm
Free!
2017-01-28
2017-01-28
Australia/Melbourne
'The Design Plot'
MPavilion
MPAVILION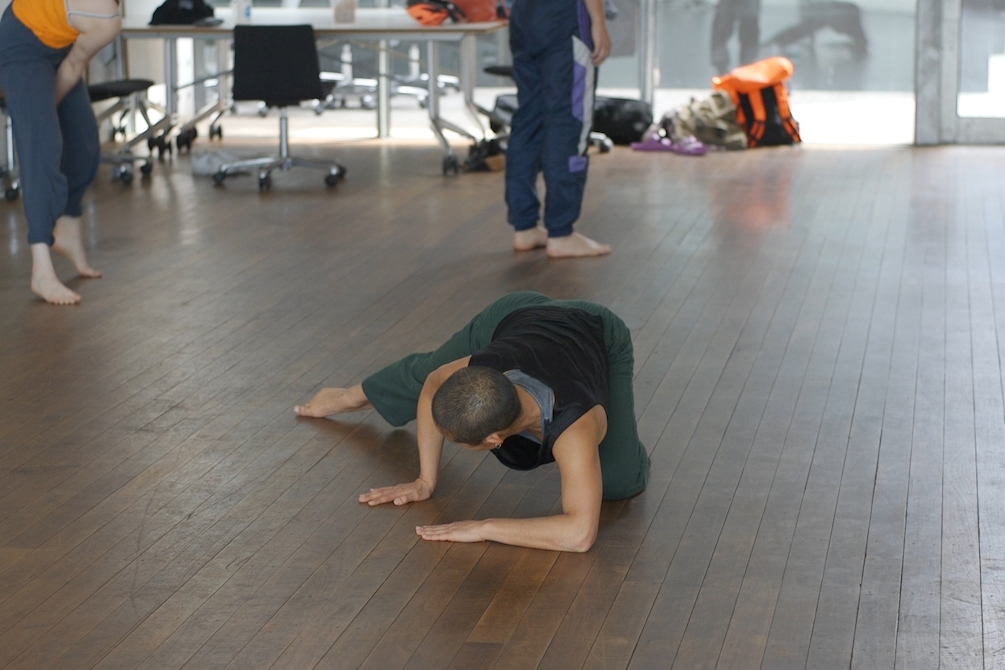 Photo by James Wright
The Design Plot is a dance performance project brought together by Shelley Lasica and features artists Timothy Harvey, Jo White, Louella Hogan, Daniel Newell and Ellen Davies. The work combines choreography that explores the various ways in which spaces are occupied, aims to understand systems of sensory awareness, explores the idea of construction as scenography, and delves into the problematic nature of decision making.
The performance unfolds as an event that combines research, performance and play, using both choreographic and physical practice, aiming to explore the themes of: how we are 'together' in relation to each other in the spaces that we inhabit; how we understand these shifting circumstances physically; how we understand where we are sensorially and metaphorically, and how these types of perception function for the performers and audience in their understanding and enjoyment of choreography.
This project was developed with support of RMIT Design Hub.