MMeets Unplugged for White Night
Sat 18 Feb – Sun 19 Feb 2017, 7.00pm–7.00am
Free!
2017-02-18 19:00
2017-02-19 07:00
Australia/Melbourne
Unplugged for White Night
MPavilion
MPAVILION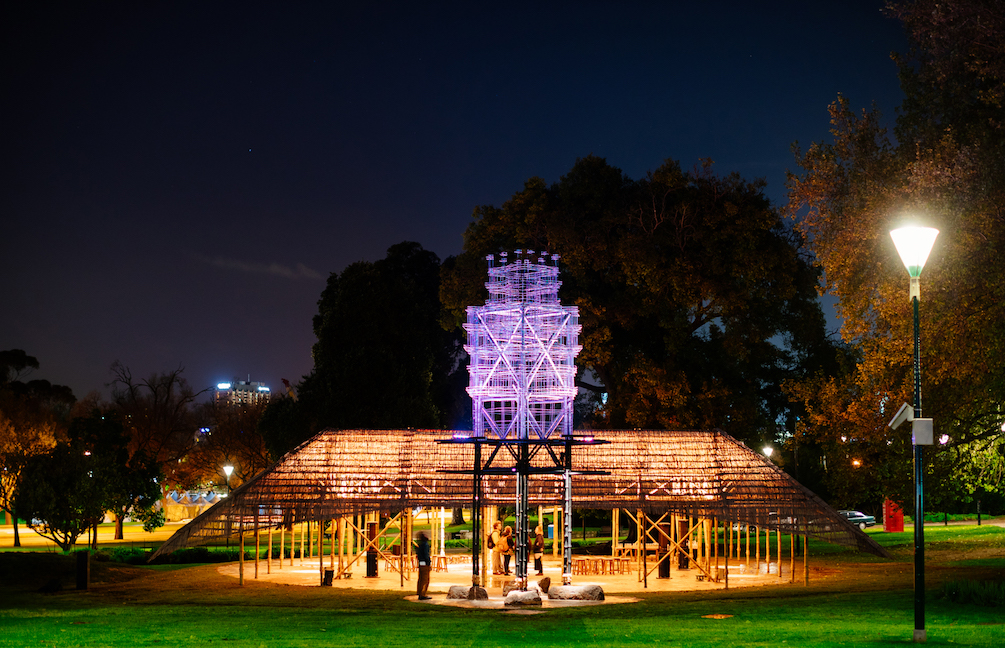 Photo by Timothy Burgess
Under the ephemeral cloak of White Night's all-night art transformation of Melbourne, visit us in the Queen Victoria Gardens to indulge in the sounds of some of Melbourne's most intimate performers—live and unplugged. We play host to a 12-hour live set featuring musicians, singer/songwriters and an eclectic collection of creative performances. Thought provoking, evocative and rich in the sounds of substance, Unplugged will challenge your perceptions and invoke contemplation.
Set times:
Matt Katsis—7pm–7.50pm
Freya Hollick—8.10pm–9pm
Katherine Hymer—9.20pm–10.20pm
The New Savages—10.40pm–11.40pm
Lost in the Looping Glass—12am–1am
Zól Bálint—1.15am–2am
Lily and King—2.15am–3am
Mana Moto—3.15am–4am
Rachel Caddy—4.15am–4.50am
Yellow Ectoplasm—5am–5.50am
Refraction—6.10am–7am
Our Kiosk will be open on White Night but it won't be serving alcohol. Come grab a Three Thousand Thieves coffee to keep you going all night.