Vote Sean Godsell's MPavilion 2014 for the DETAIL 2016 reader's choice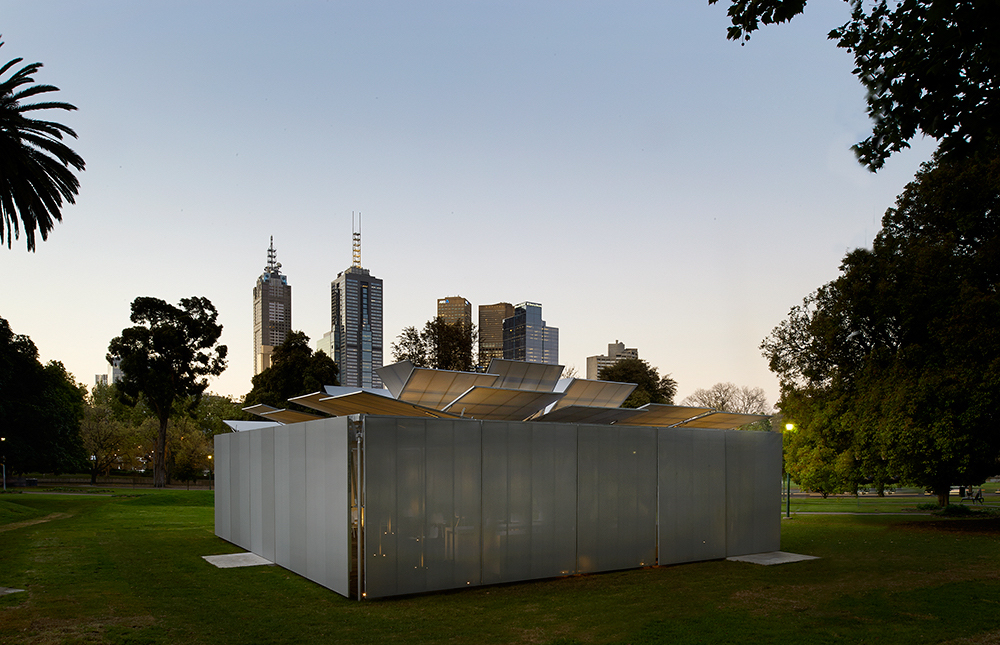 We are chuffed to announce that—in addition to scooping-up the jury-selected DETAIL Prize 2016—Sean Godsell's MPavilion 2014 is also nominated for the DETAIL 2016 reader's choice award. This one comes down to popular vote, so we humbly invite you to head on over to DETAIL's website to vote for MPavilion 2014!
DETAIL is an influential, cutting-edge, German architecture magazine publishing across print and digital in both English and German. In addition to its magazine, DETAIL's website also features an online store packed-full of reference books for both practicing architects and humble enthusiasts, created by DETAIL and a bunch of collaborators.
Between 1 September and 14 October 2016 you can vote online for your favourite out of 13 jury-nominated projects. For more information on all the nominees, and to register your all-important vote, visit DETAIL online here.
As a gift to the City of Melbourne, Sean Godsell's MPavilion 2014 has a permanent home at Melbourne's Hellenic Museum. Visit the Hellenic Museum's website for opening hours.