Work at MPavilion 2016!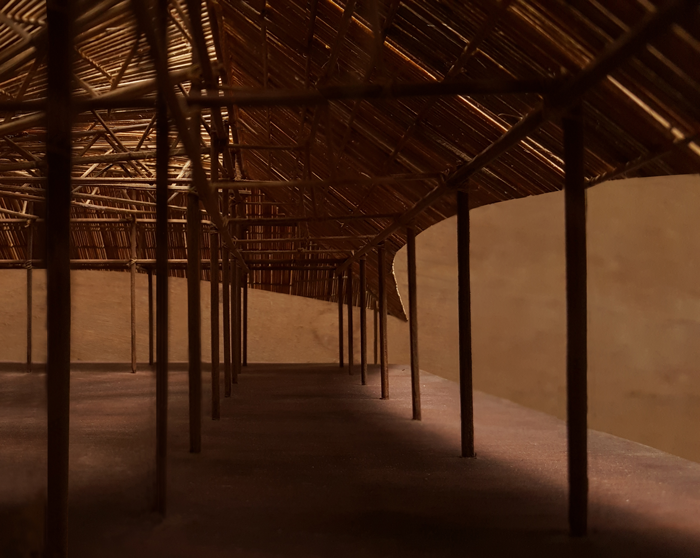 Be a part of MPavilion's internationally recognised four-month-long program of cultural events. Work in the green and leafy Queen Victoria Gardens in the heart of Melbourne's arts precinct. Spend time amongst the sights and sounds of Bijoy Jain's beautiful MPavilion.
We are looking for adaptable and enthusiastic front of house managers to work on-site at MPavilion 2016 in the Queen Victoria Gardens. It will be (at times) fast-paced, dynamic, exciting and in a temporary setting—so being adaptable will be key.
We are small team and we love what we do. So If you love the outdoors and creative events, and you have a nose for hospitality, we'd love to hear from you.
JOB OVERVIEW
The front of house manager is the face of MPavilion and the link between the rest of the team, the programmed events and the public. It is the job of the front of house manager to ensure that all day-to-day operational requirements are upheld during the season, as well as present an informative and friendly face to the visitors of MPavilion. The manager should be flexible, reliable, compatible, and solutions-focused. Depending on their skill set, they may need to jump between various roles, such as gardener, barista, audio-visual tech or photographer. The position of manager, on any given day, will be filled on a roster basis.
The front of house manager is inducted as the safety warden of the space, and is responsible for monitoring and reporting on all events during the season.
The front of house manager works closely, and should at times be interchangeable with the café operator—a friendly, welcoming and helpful face of the MPavilion.
THE GIG
Seasonal contract through Flot & Jet. Flot & Jet are the Production Managers of MPavilion.
Flexible and part-time role (depending on availability) from Oct–Feb. Flot & Jet will work with all FOH staff to book shifts around other commitments, such as university, other work commitments, or artistic endeavours.
Reporting to MPavilion production managers, Flot & Jet.
Available 21 September for full staff induction, and 4 October for onsite induction.
Specially designed MPavilion wardrobe worn during shifts.
Remain present and engaged with activity in the park at MPavilion.
Greet and communicate key messaging to all visitors to MPavilion.
Maintain daily operations and reporting.
DAILY TASKS MAY INCLUDE
Event management
Watering & garden maintenance
Assist the kiosk operator where needed
General house-keeping and maintenance
Management of stakeholder documentation (i.e. Assemble Papers, printed monthly programs, OH&S documentation, event documentation)
PREFERRED BUT NOT ESSENTIAL
Hospitality experience
Basic AV experience
Events experience
Photography
Customer service experience
Interest and knowledge in design, arts and architecture
APPLY NOW!
If you like the sound of all of this—we'd love to hear from you! Please email your cover letter and CV (or provide a link to it) to info@flotjet.com.au by 29 August 2016. Feel free to include any additional background information you think may be helpful.