A dog day with ACMI, Dog Photog and Tom + Captain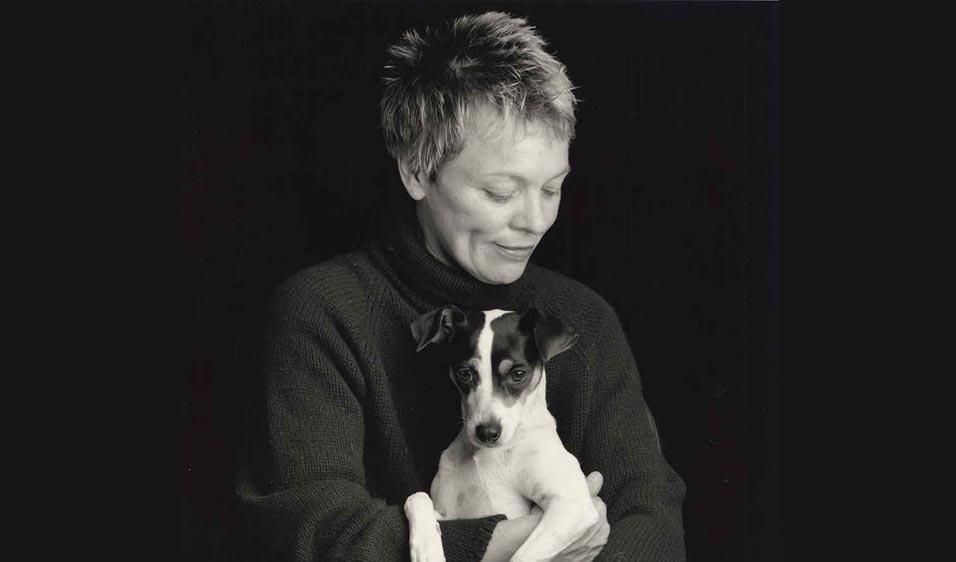 The proverbial 'dog days'—the hot, and sultry days of summer—are still awaiting us over the spring horizon but, in fact, every day is a kind of dog day at MPavilion. Our place in the park is a kid and pooch friendly space for all, and, while you're sure to meet a candid canine on any given day or night, on Sunday 23 October we have a dedicated dog day to celebrate Laurie Anderson's beautiful documentary, Heart of a Dog, showing at ACMI.
Screening across multiple sessions from Thursday 20 October, Heart of a Dog is a funny, moving, thoughtful and challenging meditation on life by the acclaimed avant-garde artist. In celebration of the screening (and because dogs are great), we have two doggone doggy activities with Dog Photog and  Tom + Captain.
Dog Photog take creative portraits of your fur kids—check out Dog Photog's Instagram. They will be all set-up at MPavilion to take 'cinematic' style shots of your best mate with special gel lighting. Yes, they will make your Dachsund look like De Niro or your Boxer look like Blanchett! For more details, click here.
Tom + Captain are a human and canine duo that are so much more than your average dog-walking business—and they too have a great Instagram. They take dogs and their owners on adventures, meaning off-lead, multi-terrain jaunts, and on this Sunday they will take you and your dog, or just your dog-loving self, on a tour of Melbourne. Click here for more details!