A Q & A with Claudia Martinez Mansell of Greening Bourj Al Shamali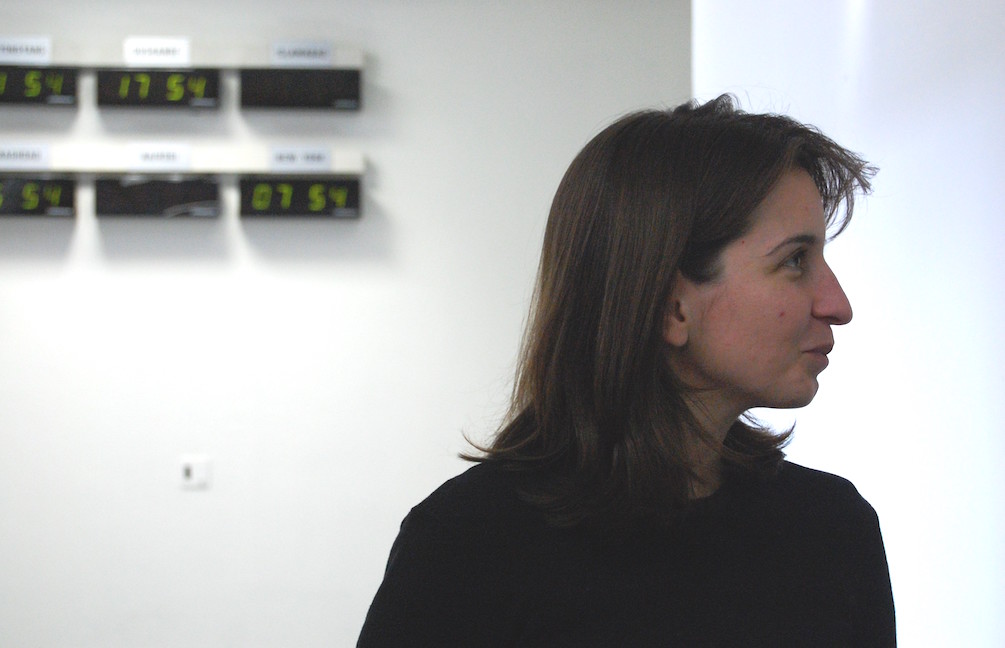 The Greening Bourj Al Shamali initiative aims to green and improve the living conditions in Bourj Al Shamali refugee camp in Lebanon, a theoretically temporary Palestinian refugee camp that is now a 60-year-old informal urban environment, densely built and without green spaces. The aim is to create a community garden in the camp, as well as launch an urban agriculture pilot, but before any of this could start, three students—Mustapha Daklhoul, Firas Ismail and Amal Al Said—and the local committee have been engaged in balloon mapping the camp.
In advance of Assemble Papers' live Skype call with Claudia Martinez Mansell at MPavilion to talk more about the project, Rachel Elliot-Jones took some time to have a quick Q & A with the humanitarian worker, independent researcher and co-founder of Greening Bourj Al Shamali.
---
Rachel Elliot-Jones: Tell us about the Greening Bourj Al Shamali project.
Claudia Martinez Mansell: Greening Bourj Al Shamali is an initiative with the local committee of Bourj Al Shamali refugee camp in south Lebanon that aims to green and improve the living conditions in a refugee camp that has been in existence for over 50 years and has become a dense informal city.
Rachel: Why is citizen science important? What role does it play in the Bourj al Shamali context?
Claudia: Refugees have very often been disenfranchised from their environment. I think citizen science is an incredible tool to involve the local community in the collection and analysis of data that relates to their living environment – and that allows them to advocate for improvements.
Rachel: What is one of greatest hurdles you've had to overcome in the project so far?
Claudia: Participatory work is time-consuming and there are no short cuts – at times we have wondered if we were going to be able to take all the aerial images of the camp we require to be able to construct a map.
Rachel: And one of your fondest memories?
Claudia: At one of the low points, Mahmoud Al Joumma, the head of the local committee told us that whether or not we were able to achieve making a map, what he was happiest about was inspiring the community to be resourceful and not passive to future challenges.
To hear more about how citizen science assists with this important human initiative, come along to MTalks—Balloon's eye view: Greening Bourj Al Shamali on Thursday 19 January, 6.15pm.