Jonnine Standish
Jonnine Standish is an acclaimed art director and musician, perhaps best known as one-half of the lauded minimal electronic duo, HTRK. Thematically her lyrics explore the body's reaction to work and loss using sex drive and humour as themes and devices. 
With over a decade of work as the singer and co-producer of the band HTRK, alongside Nigel Yang, she has produced three critically acclaimed studio albums, toured the world over and collaborated with Chunky Move choreographer Anouk van Dijk, fashion designers Pageant (winners of Tiffany & Co National Design Award 2015), and film directors such as Andrew Dominik, Nathan Corbin and Laure Prouvost (winner of the 2014 Turner Prize). Amongst her multiple collaborations is the work with the iconic Rowland S. Howard, including the single 'I Know A Girl Called Jonny' and most recently new work with UK producer Powell for XL Recordings.
Jonnine also conceptualises and curates unique events, including the full-moon community sync titled M*Sync, for Melbourne's MPavilion. In collaboration with MPavilion's Jessie French and Unconscious Collective (Motel Dreaming/Dark Mofo), M*Sync presents an engaging portable live multimedia artwork space, animated by the synchronised heartbeats of resting audience members.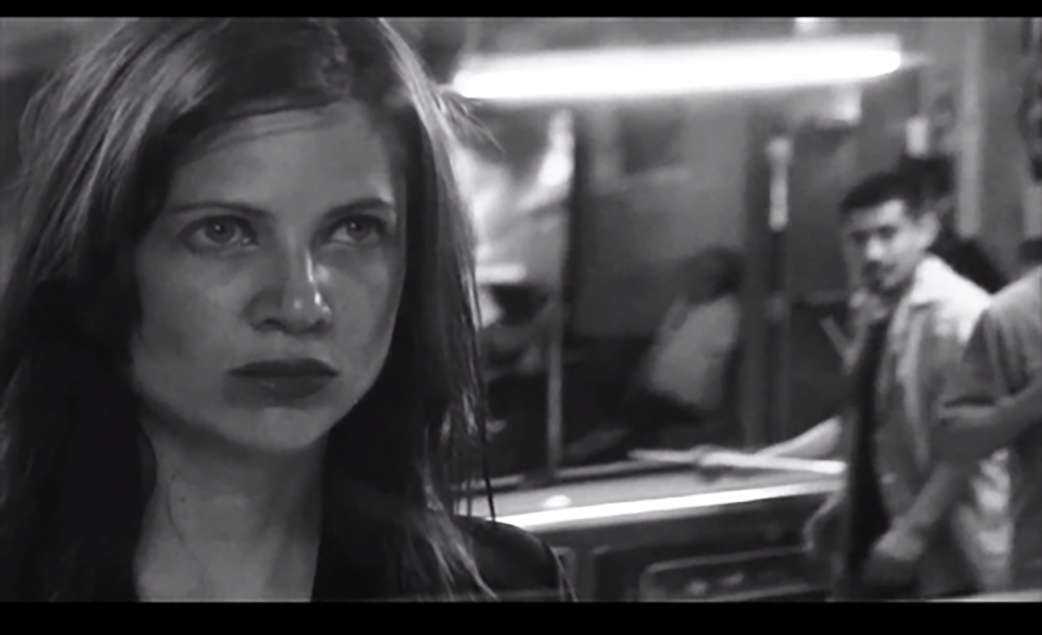 Still from 'Bendin', music video for HTRK. Directed by Nathan Corbin, 2011.