November's Greatest Hits
Summer is here. It's time to enjoy the gradual, upward climb of the thermometer as warmth seeps back into our weary bones. The change of month also means it's time for our monthly wrap. Yes! It's time for November's greatest hits. Scroll-on down for the best of November.
---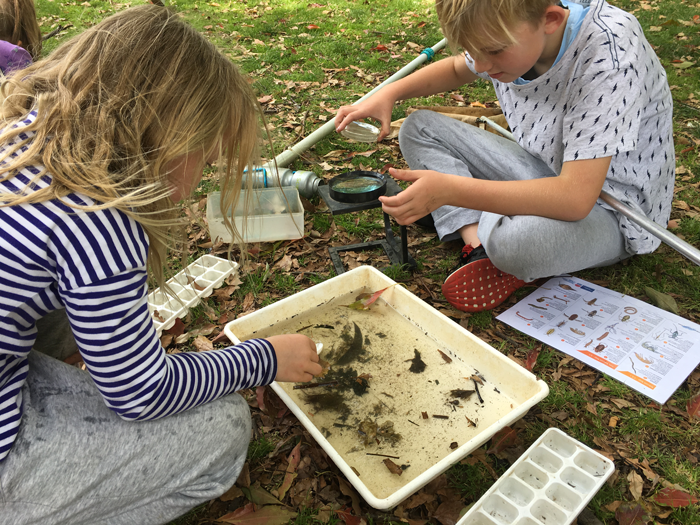 Bug Blitz, like in October, captured the imaginations and the wonder of kids and kids at heart.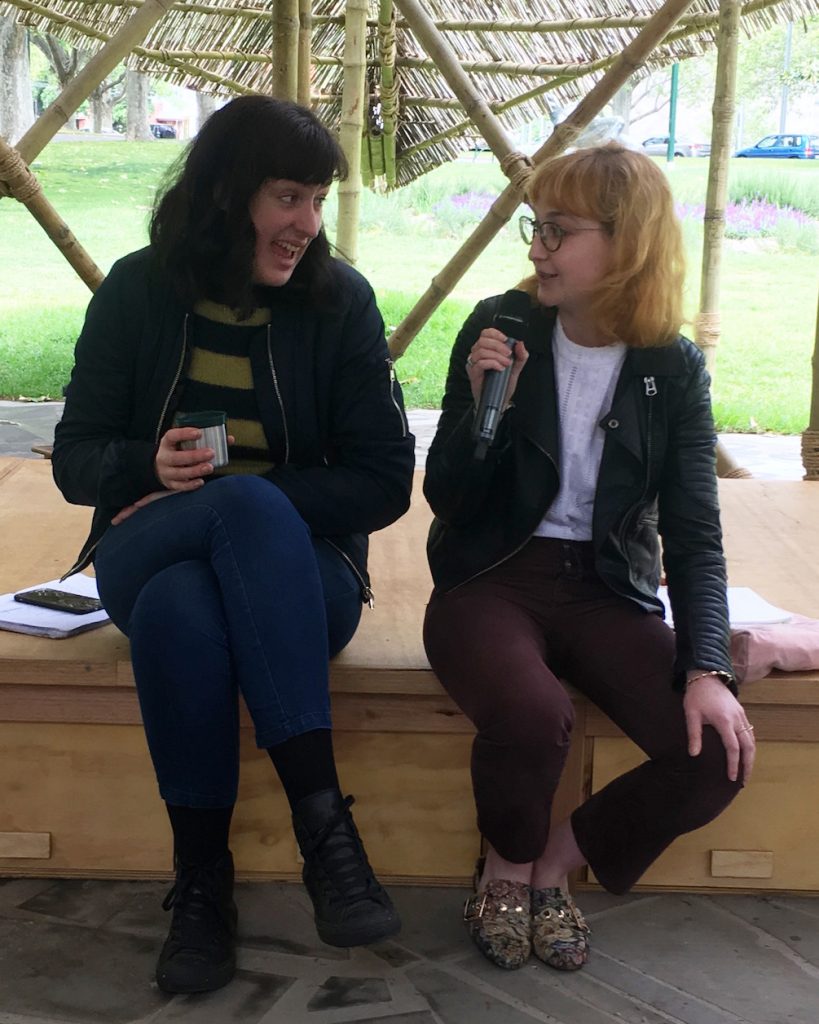 Penny Modra of The Good Copy met with Wendy Syfret of i-D Australia for a pop culture dissection of Charles Manson's Hollywood, using the You Must Remember This podcast as its framework. There are two more of these chats chaired by Wendy Syfret coming up, with the timely pop culture topics to be announced. Stay tuned!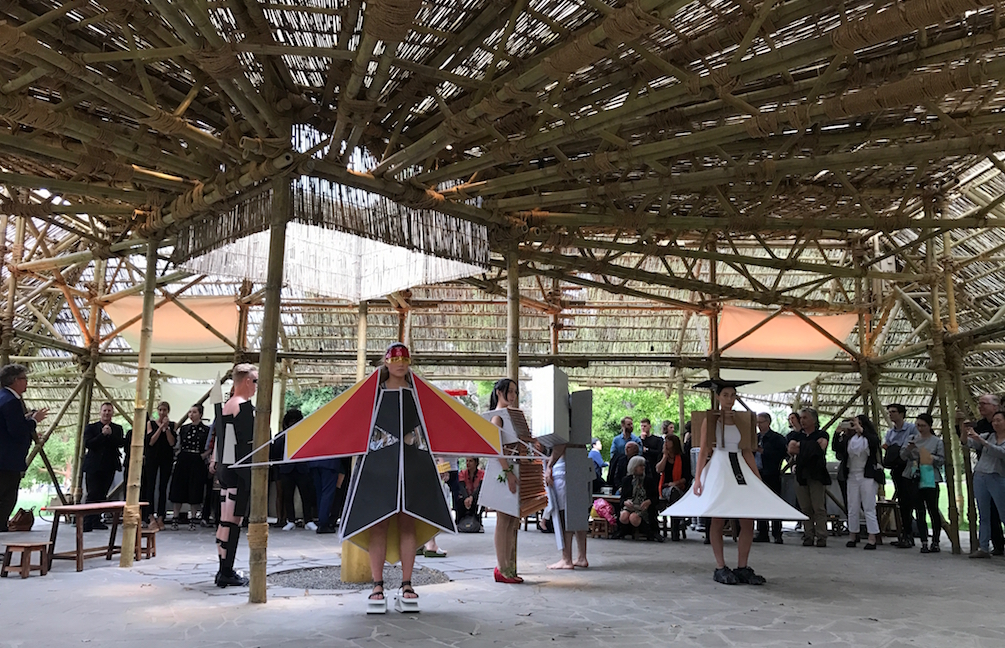 For the second year running, Monash Art Design & Architecture brought us a cohort of students transforming architecture and design into wearable form. This year's theme was 'Wearing the Private City' and featured the student's recreations of select, architecturally significant Melbourne homes.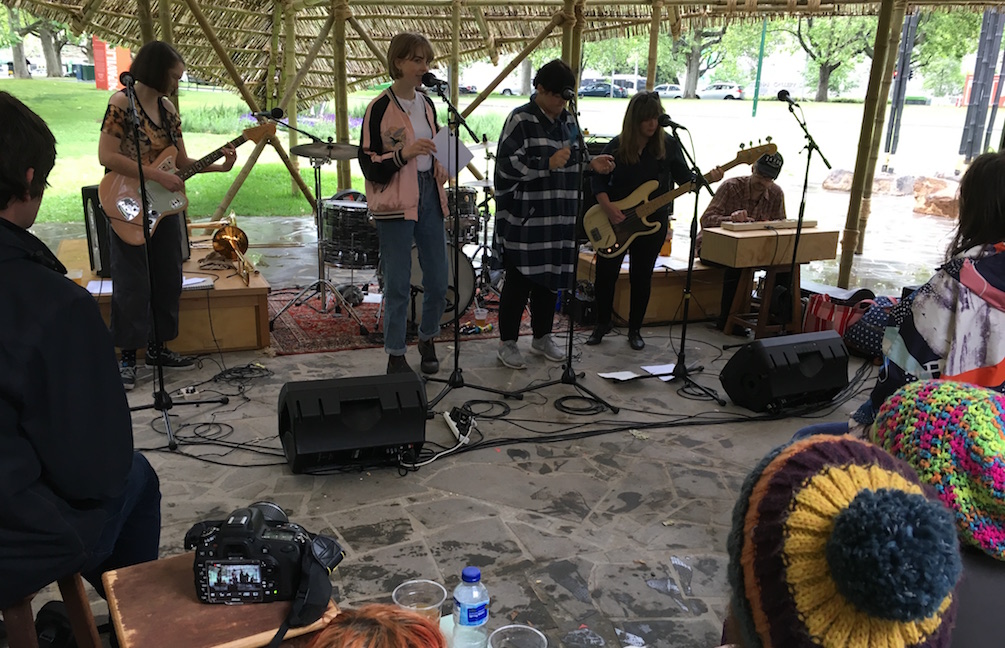 This MMusic on a Sunday afternoon saw the members of Clag re-unite to perform songs with special guests—here Riley Jones of The Goon Sax sings—in tribute to Clag's lead singer Bek Moore.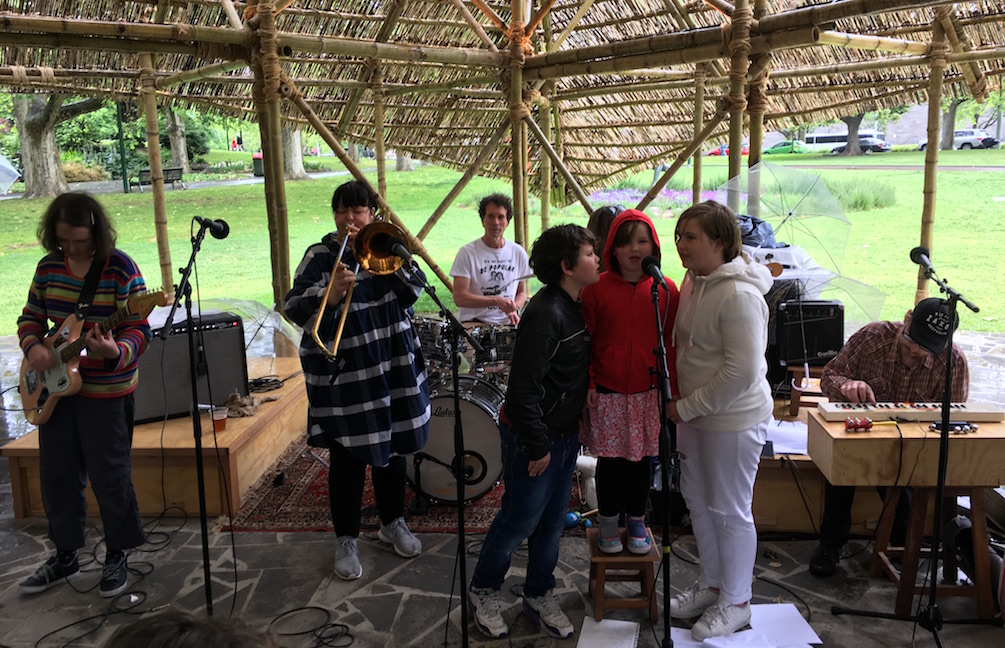 Everyone was welcome to join in and sing a Clag tune in honour of Bek Moore.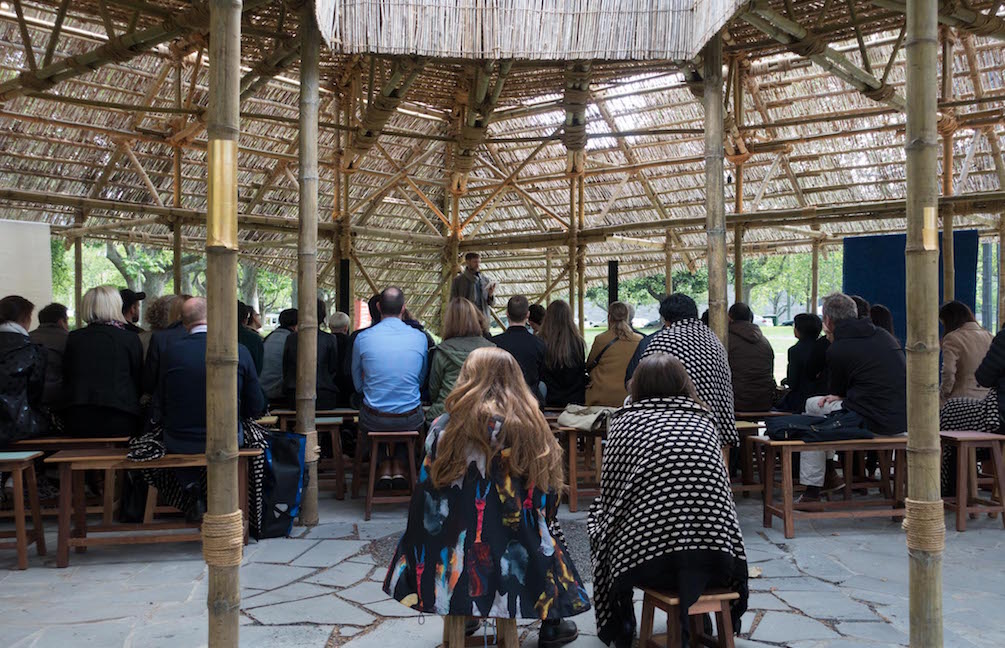 November brought some unseasonably chilly temperatures but our blankets did the trick. Chris Sanderson from The Future Laboratory similarly warmed us up with an MTalks about digital disruption and how it mediates our experience of the city.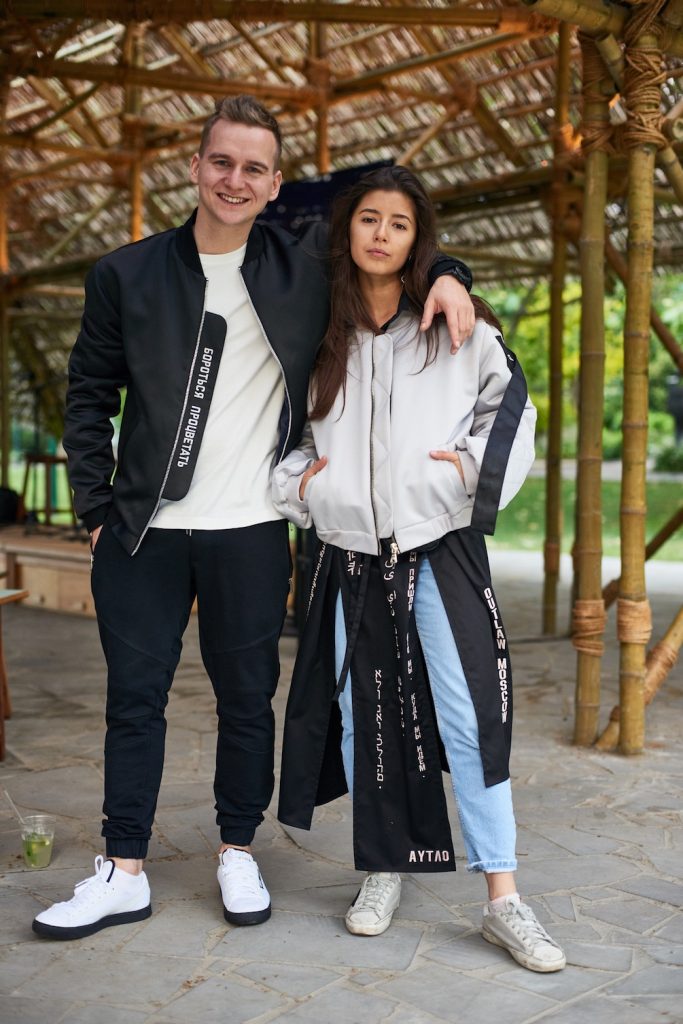 Maksim Bashkaev and Dilyara Minrakhmanova are the co-founders of Russian fashion label Outlaw. They visited us to talk about, and to screen the premiere, of their film Outlaw Film 2 which won the inaugural SHOWstudio Fashion Film Award.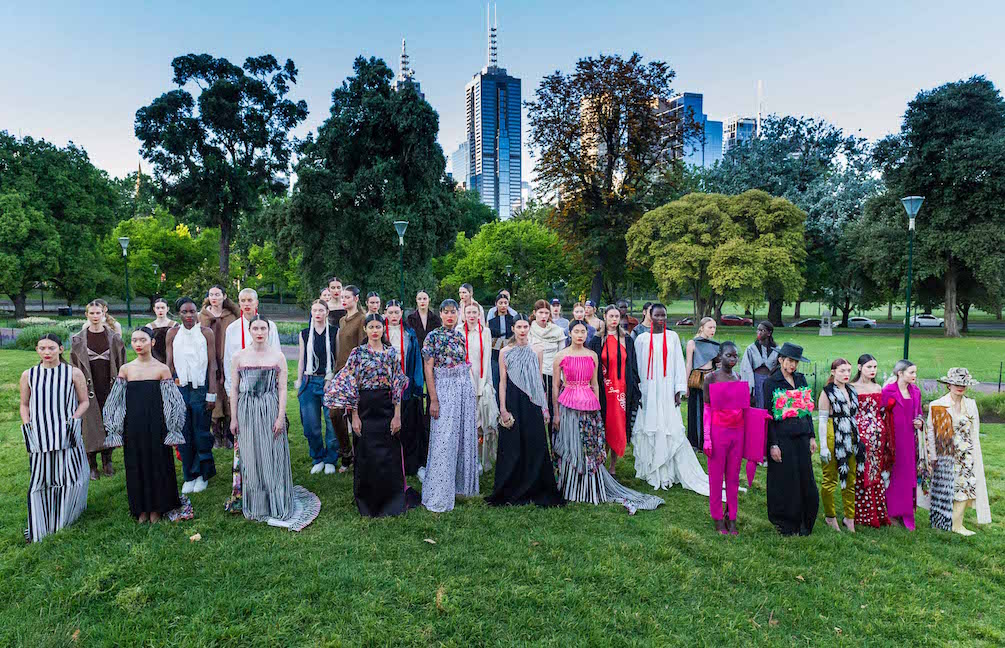 RMIT Master of Fashion Design graduates brought their creations to MPavilion for a site-specific catwalk show amongst the bamboo and bluestone.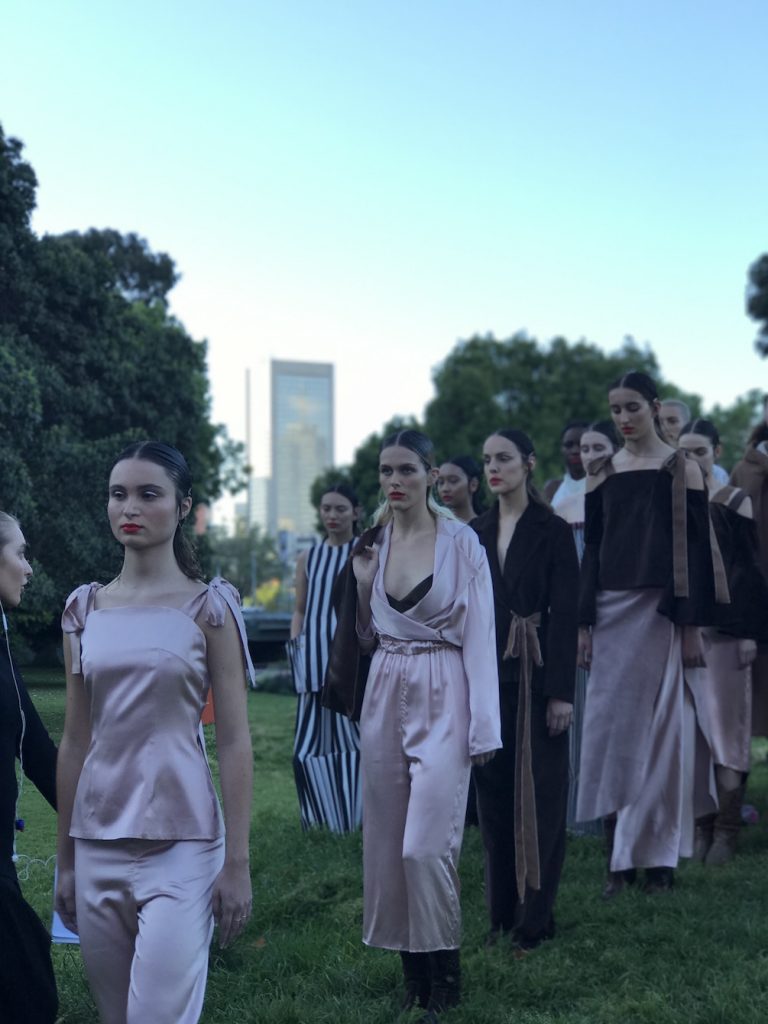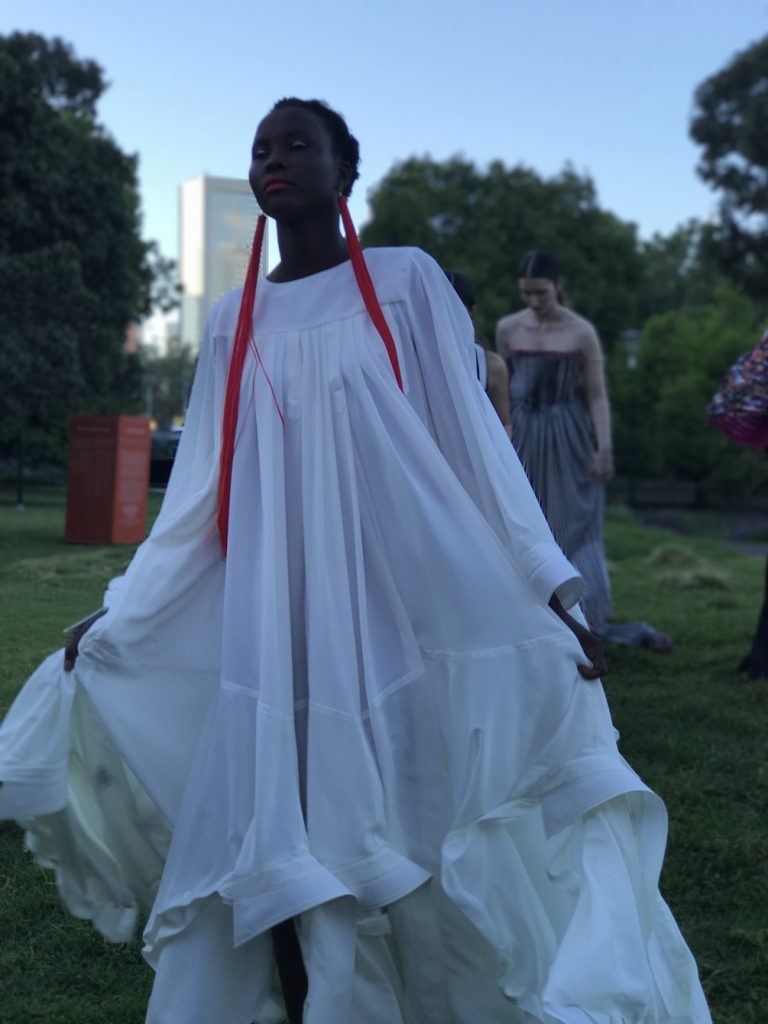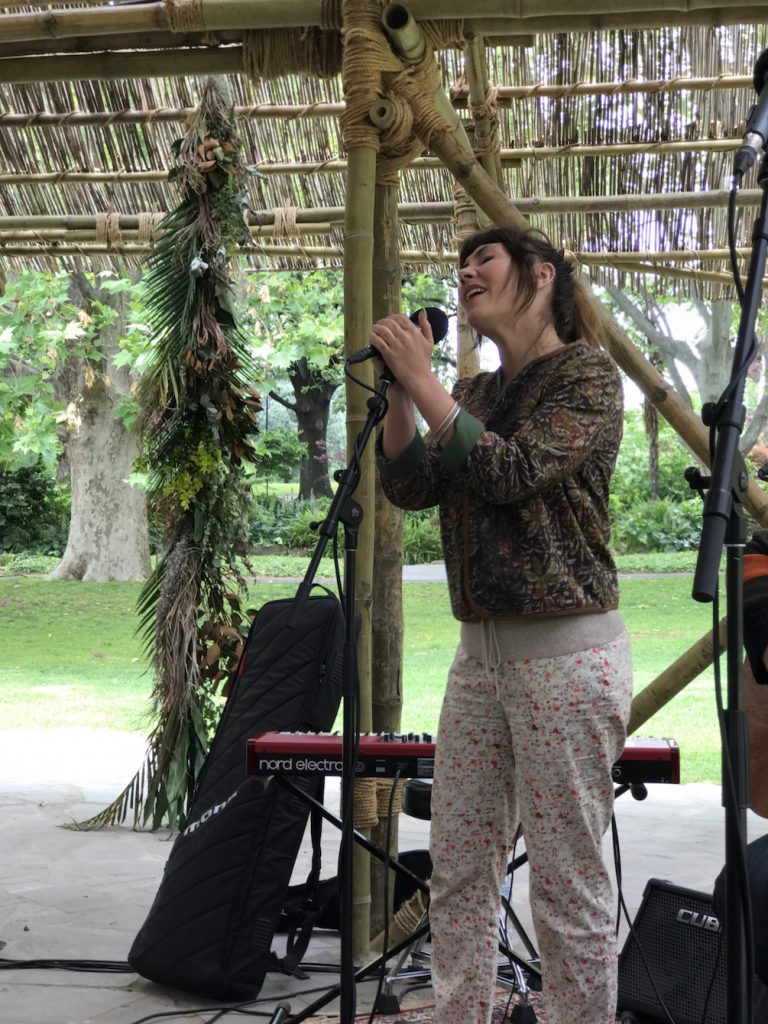 For Ausmusic Month 774 ABC Melbourne's The Friday Revue brought us live performances from Ben Lee, Robert Forster, Ilana Atkinson, David Hobson and a newly reformed Killing Heidi (pictured).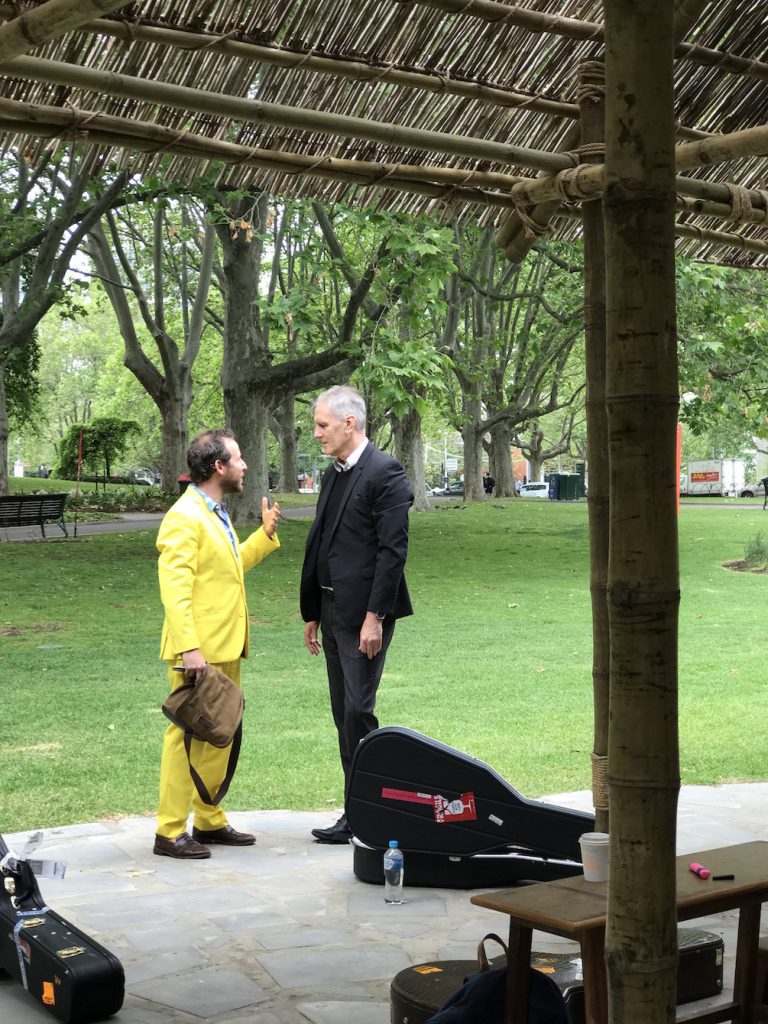 Ben Lee and Robert Forster. Two Australian musical icons.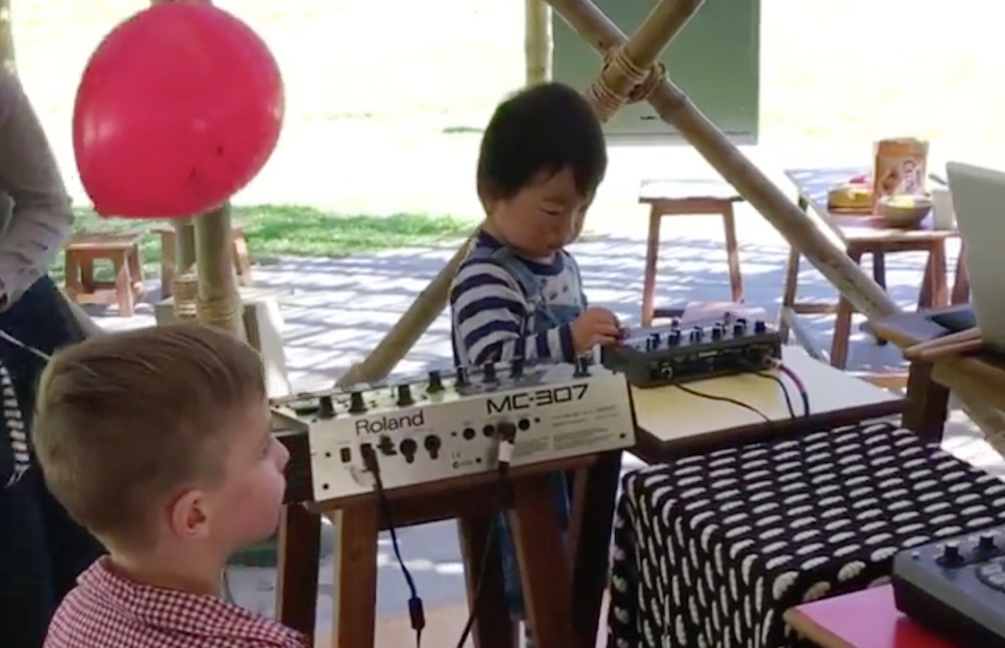 Club Kids Music Academy gives the kids the opportunity to learn, play, tinker and share in the joy of electronic music. These kids were diggin' it, twiddling knobs.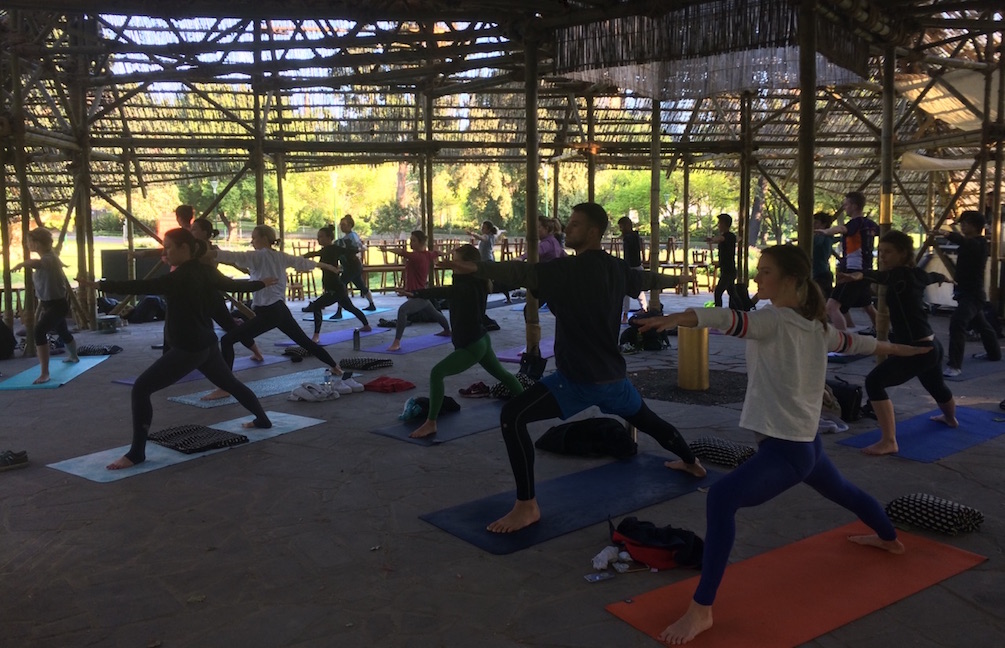 Getting into the flow of things with a regular vinyasa yoga session.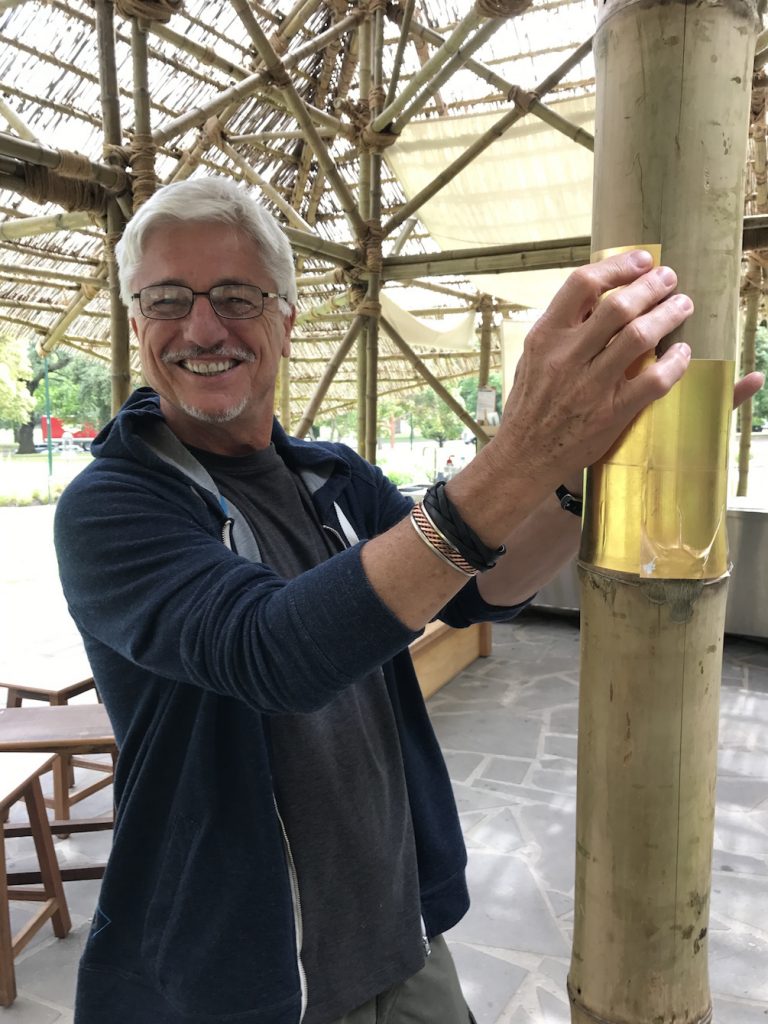 In India, it is a custom for visitors to special sites to make an offer of gold as an omen of good luck and prosperity. Come along and take part in our morning ritual daily at 10.30am and make your own mark on MPavilion 2016.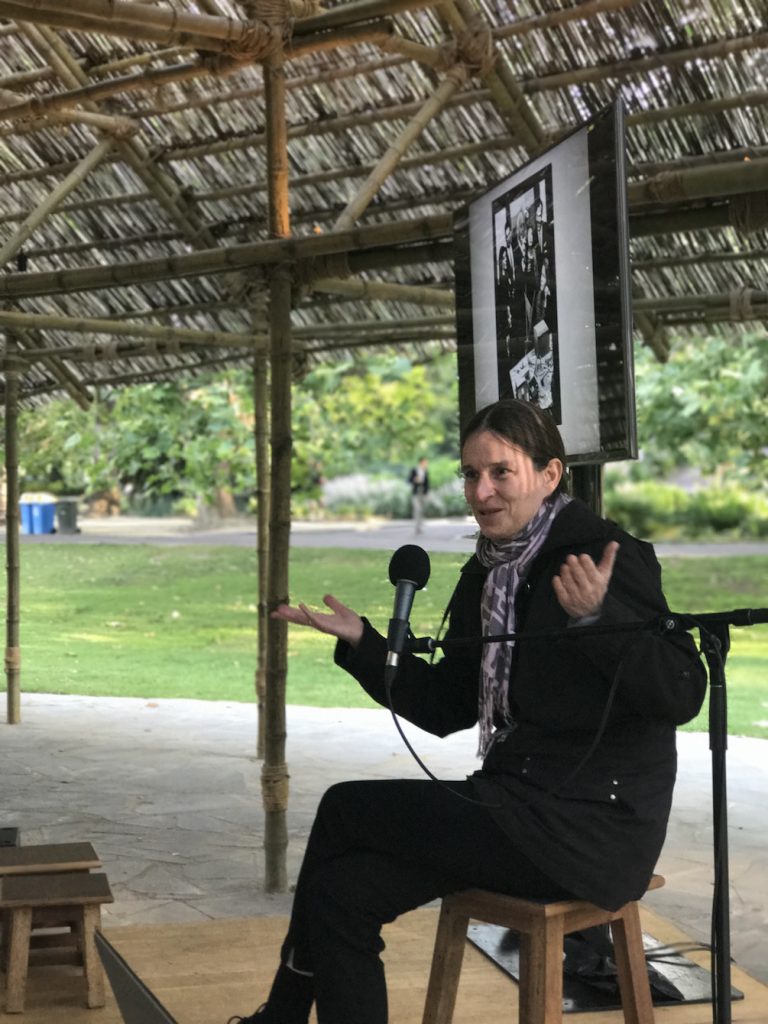 Isabel Wünsche, Professor of art and art history at Jacobs University Bremen, Germany, led us through a talk on the influential modernist Bauhaus movement to launch a study into its influence on Australian design, art and architecture.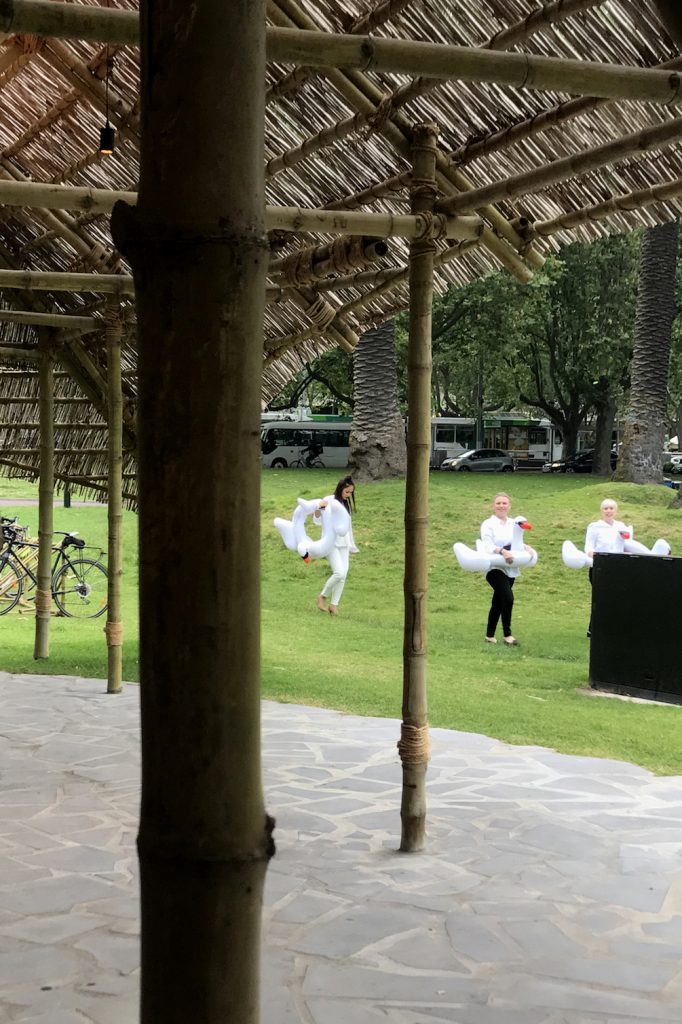 The Queen Victoria Gardens is known for its varied and exotic wildlife.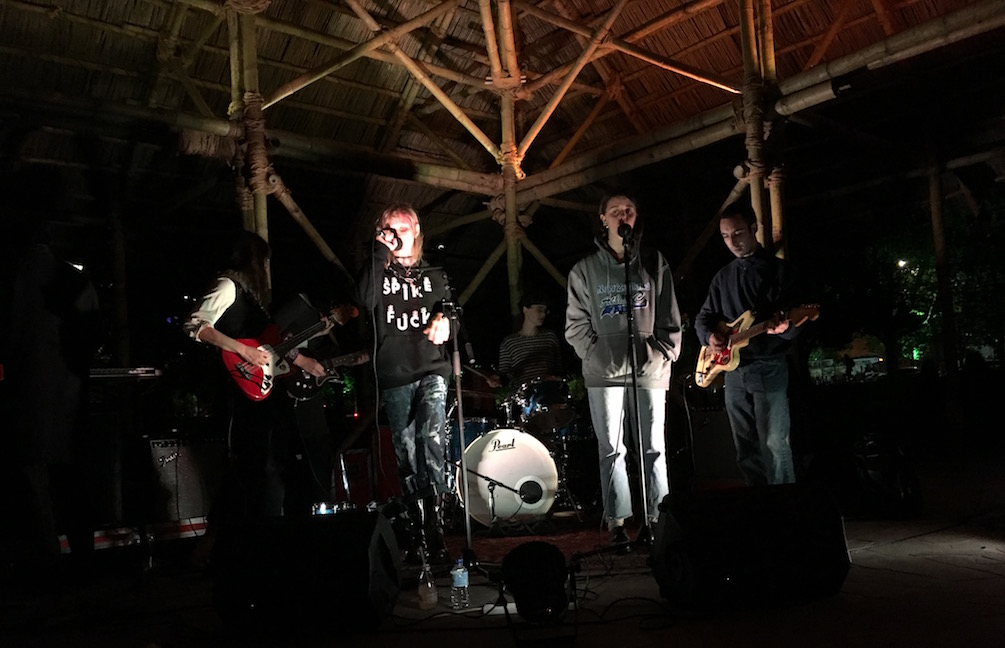 Spike F*ck performed her first of three gigs for this season. Here she was joined by Melbourne band RVG to play songs from the incredibly great album Smackwave.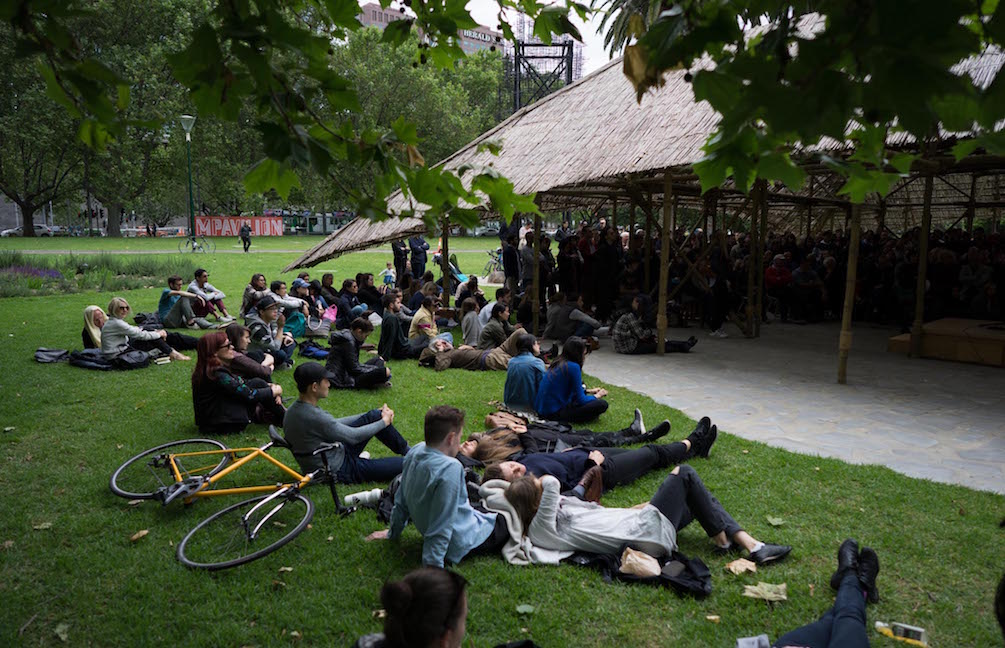 It was a packed house for the MTalks between Australian architectural luminaries Glenn Murcutt and Sean Godsell. Revisit the conversation, recorded in full, at our library page here.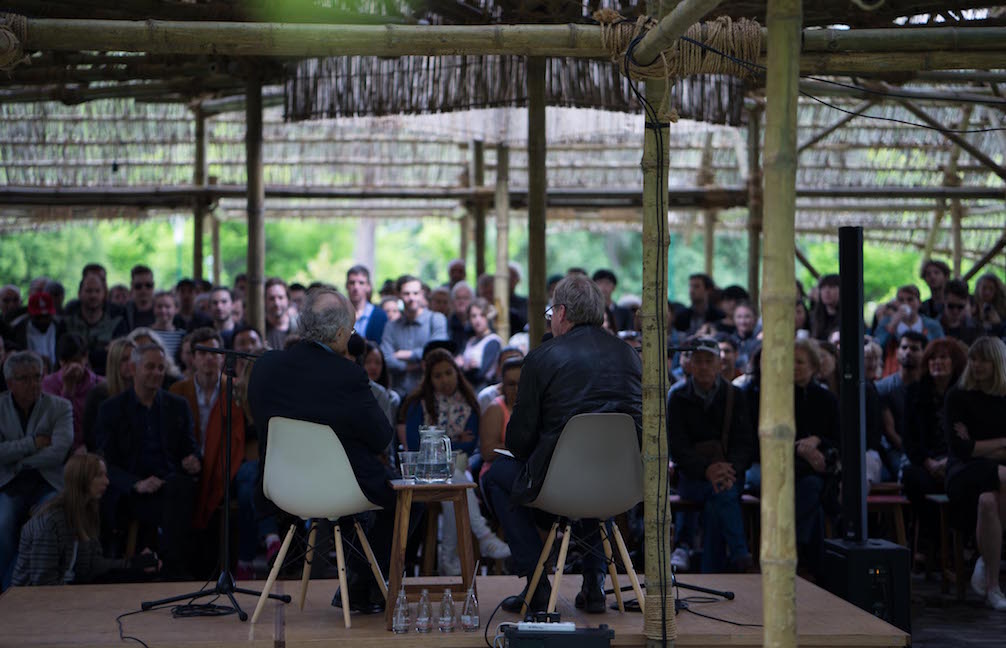 "I don't put a line on a drawing I don't understand. Every line represents some space, material, finish, proportion… every line has a meaning" — Glenn Murcutt in conversation with MPavilion 2014 architect Sean Godsell.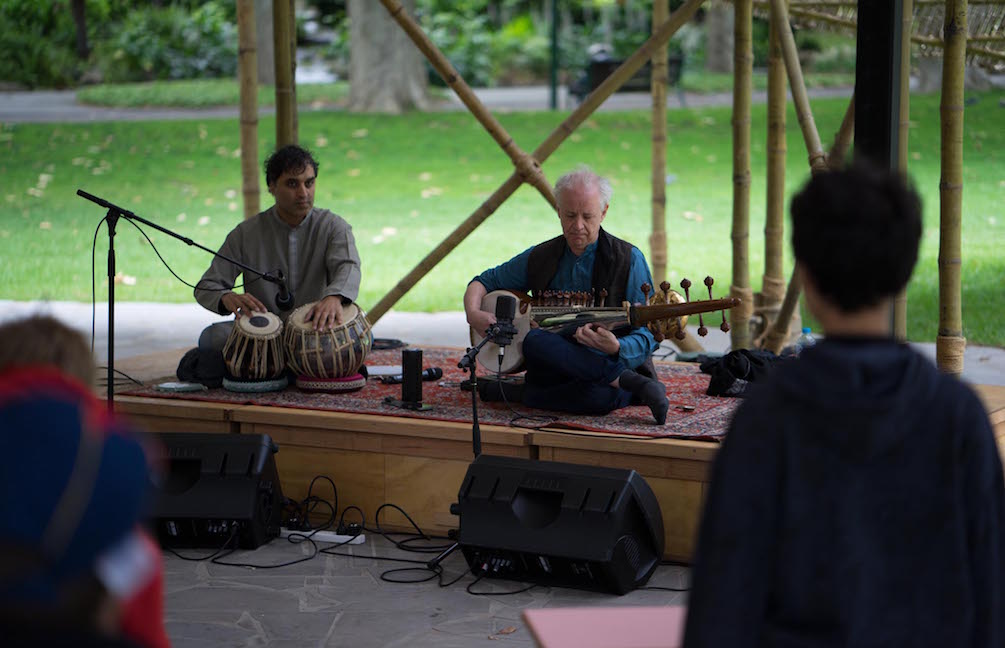 Dr Adrian McNeil and Bobby Singh bathed MPavilion in the best of Hindustani music—Bobby with the tabla and Adrian with the Sarod.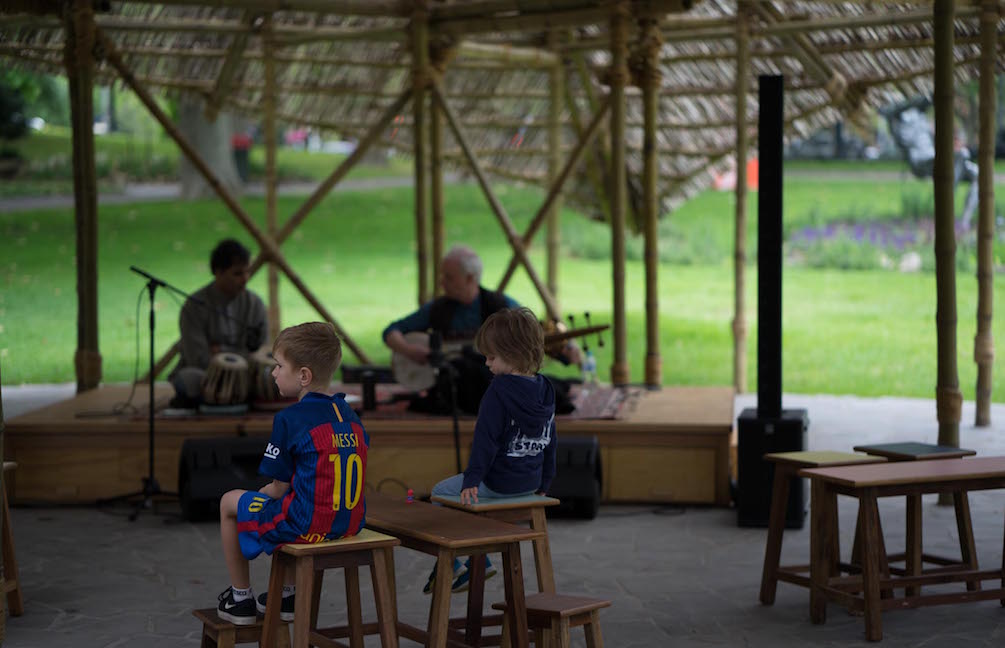 Even young football fans like a little classical Hindustani music.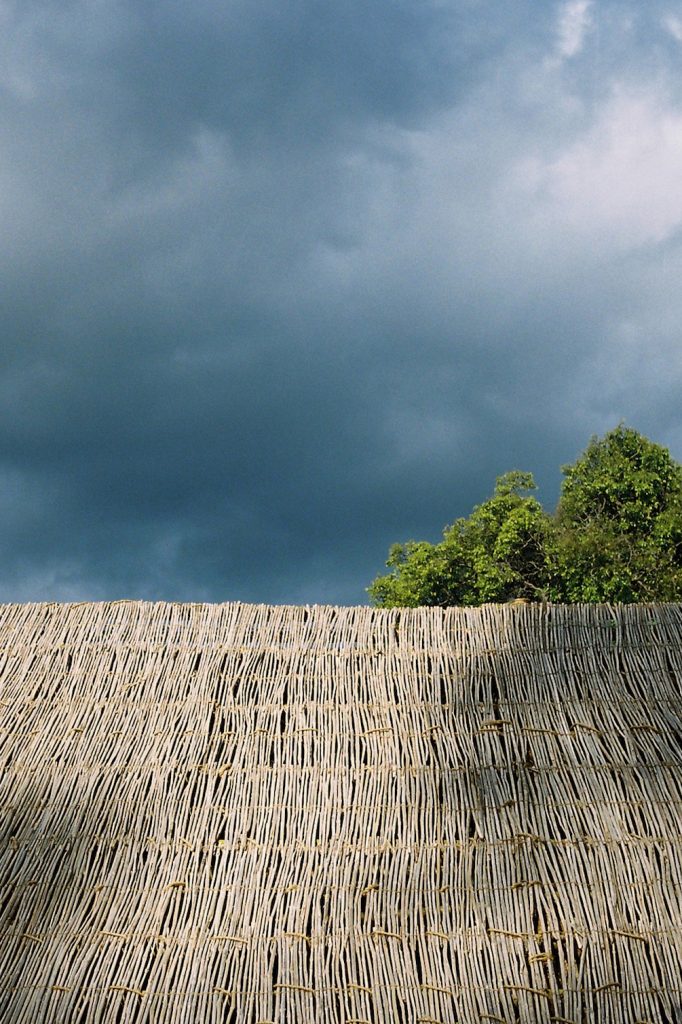 The sun versus some darkening clouds—classic Melbourne spring weather. MPavilion's Karvi roof pictured in front of an imminent storm on approach to the Queen Victoria Gardens.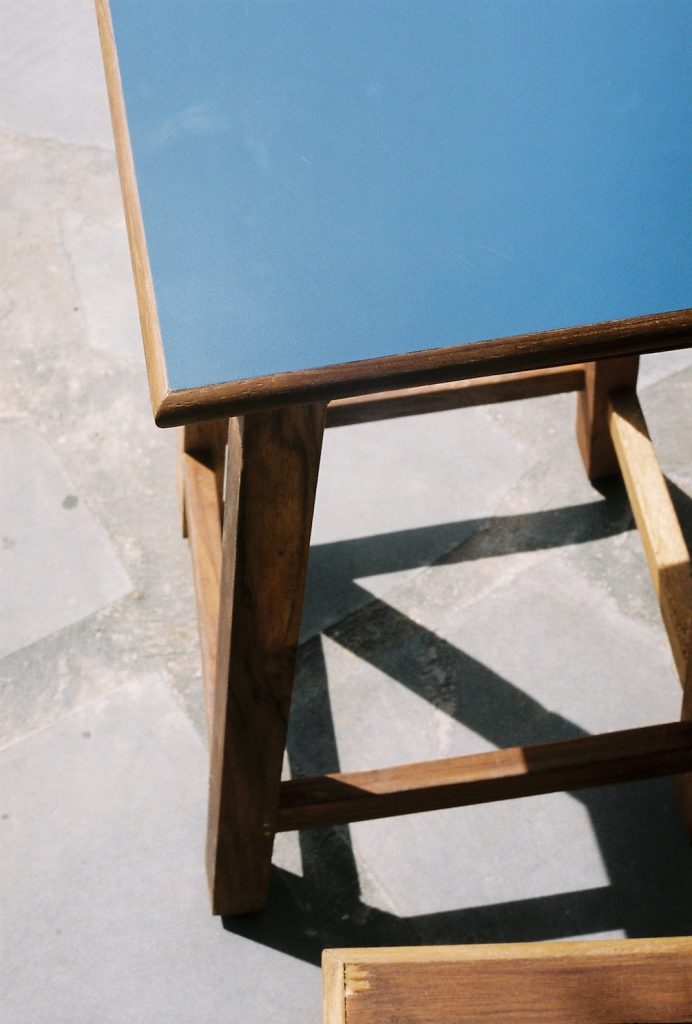 Time for a close-up. Pictured are Studio Mumbai's beautiful stools custom-made for MPavilion 2016.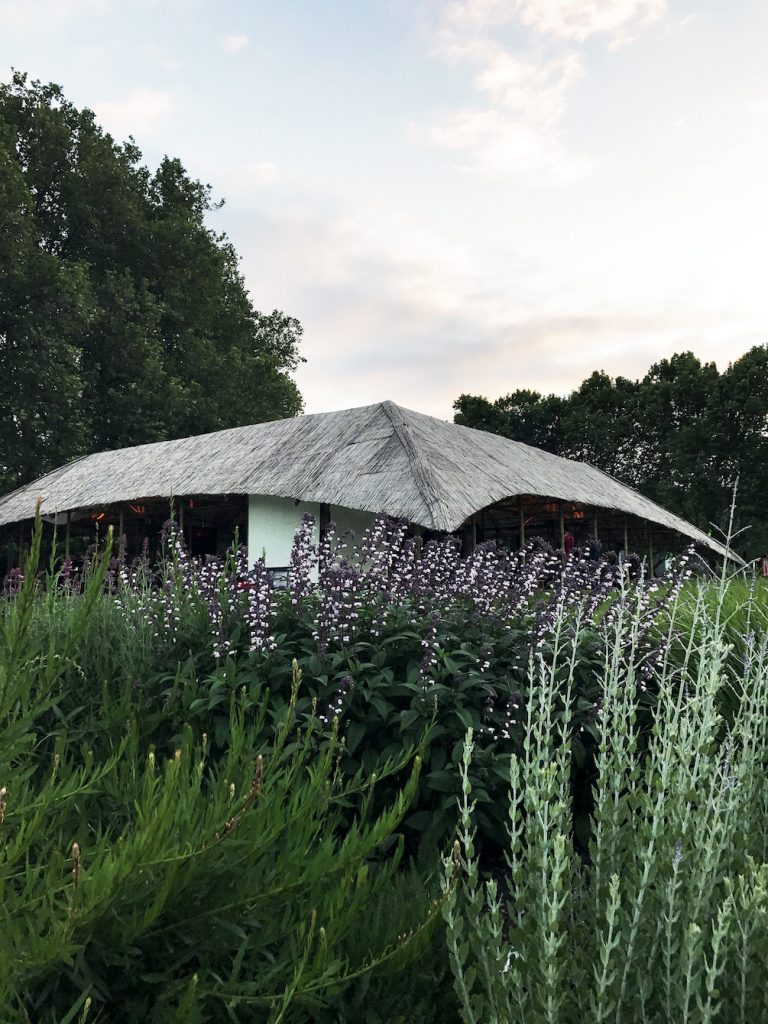 MPavilion with a view. Pictured is Studio Mumbai's MPavilion 2016 viewed from the adjacent Paul Bangay-designed garden beds.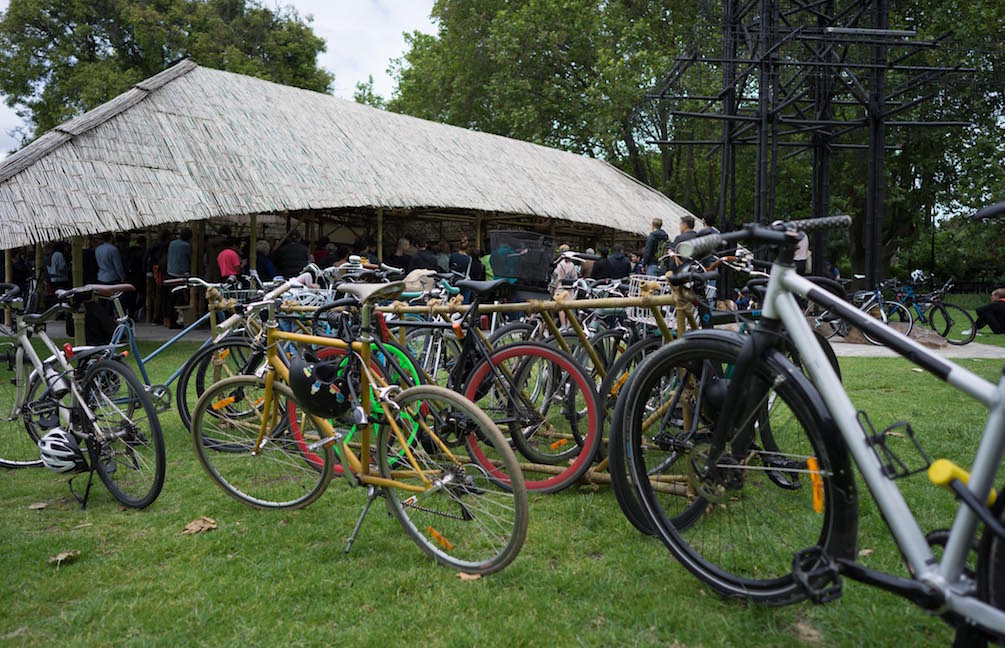 On your bike! Our bamboo bike racks are doing a great job—there's plenty of parking spots available for a casual ride down to us in the gardens.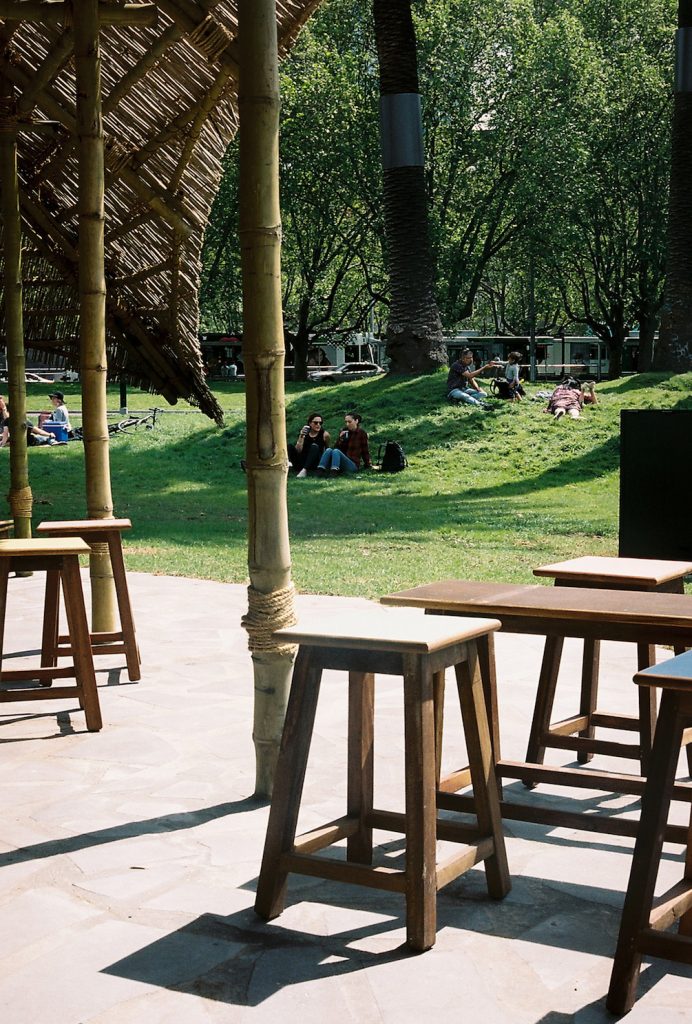 The grass of the Queen Victoria Gardens is a nice spot to sit, too.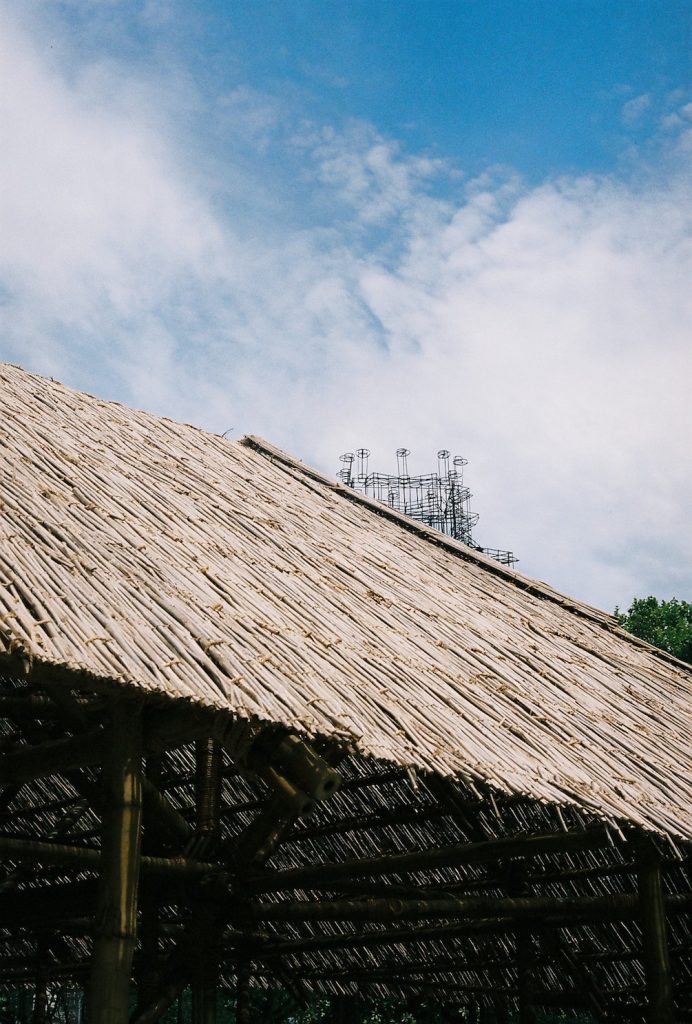 The tazia and a hint of blue sky peeks-out above the roof of MPavilion.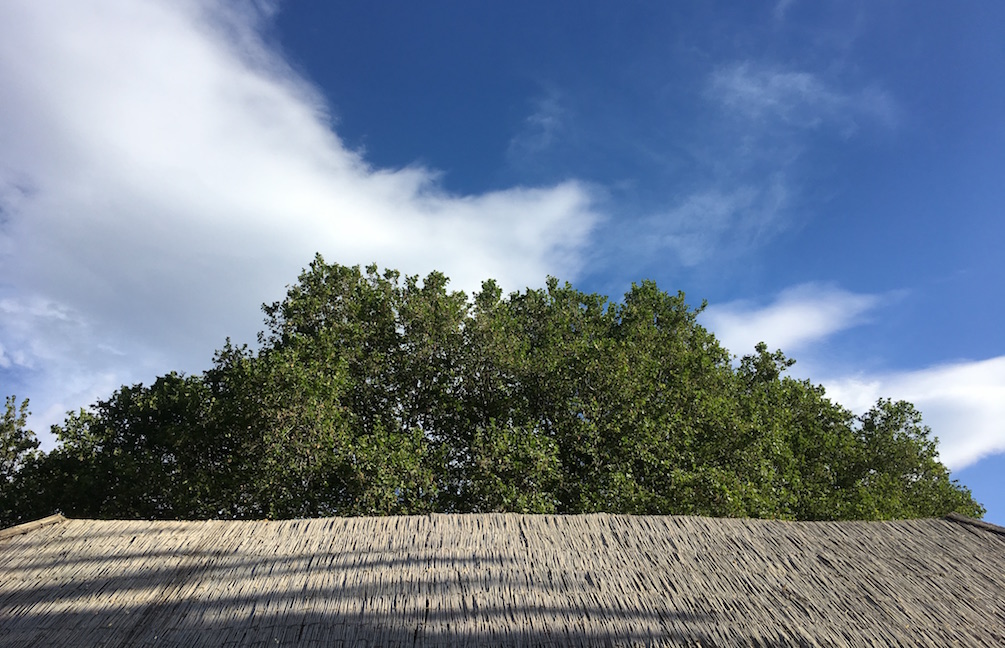 To December and beyond. See you in the gardens!