MMeets [cancelled] A triple MPavilion walking tour with Dale Campisi
2016-12-11
2016-12-11
Australia/Melbourne
[cancelled] A triple MPavilion walking tour with Dale Campisi
Meet at Hellenic Museum, 280 William Street, Melbourne
MPAVILION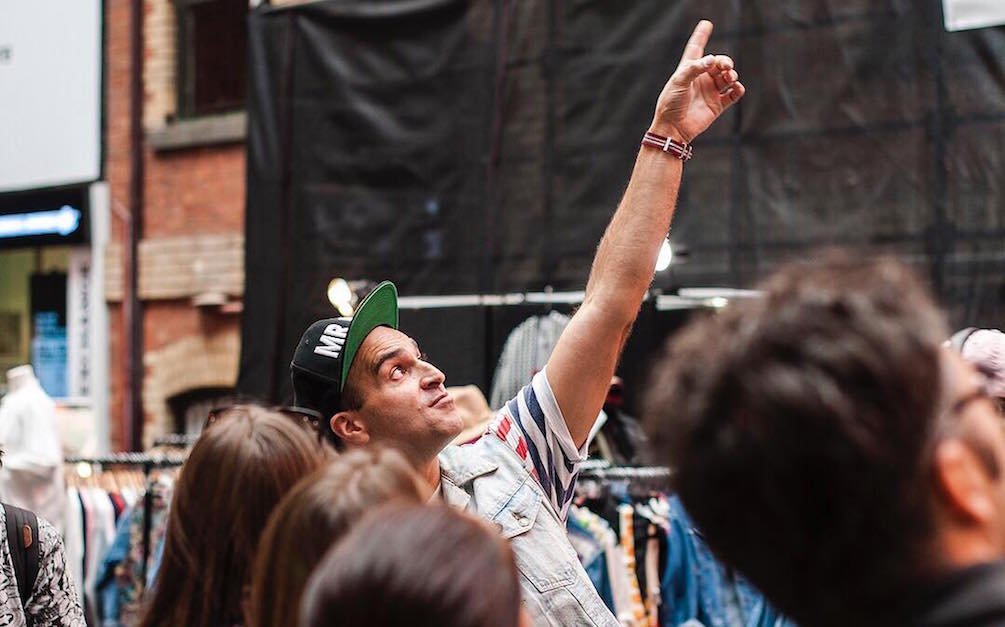 ** Due to illness, Dale is unable to lead us on the triple MPavilion walking tour. Get well soon, Dale! Never the less we invite you to head along to three special performances by the Melbourne Symphony Orchestra (MSO) at all three MPavilions on this same day—perhaps even grab a set of headphones and your smartphone and take our self-guided audio tour. The first MSO performance is at AL_A's MPavilion 2015, Docklands Park, at 2pm. For the second, head along to MPavilion 2014, Hellenic Musuem, at 3pm. And for the finale join us at MPavilion 2016 in the Queen Victoria Gardens as we host the MSO performing chamber music for string quartet from 4pm.**
---
Did you know that at the end of our events season each MPavilion is donated to the City of Melbourne and relocated to a new, permanent home in the city? That's right, you'll find MPavilion 2014 at the Hellenic Museum and MPavilion 2015 at Docklands Park. Intrigued? This walking tour is for you.
Hit the pavement for a walking tour around Melbourne with travel writer and storyteller Dale Campisi. Dale is best known for his most recent books: the travel history Melbourne: A City of Villages and the city guide Melbourne Precincts. On this summer's day, Dale will transfer his written knowledge of the city into the ultimate walking tour—meet Dale at 12:30pm at Sean Godsell's MPavilion 2014 at the Hellenic Museum then trundle across to AL_A's MPavilion 2015 at Docklands Park before crossing the finish line at MPavilion 2016 in the Queen Victoria Gardens.
In between visits to the three MPavilion commissions, Dale will lead us through the historical evolution of the city exploring the role landscape has played in shaping Melbourne as we know it today—from the freshwater Yarra River that gave life to the city to the bluestone that paves our streets to the organic and sustainable architecture of the 21st century.
Comfy walking shoes recommended and all are welcome! Special guests at the conclusion of this tour will be complimentary pralines from Koko Black to replenish the energy used bounding along the streets of Melbourne.