MMusic Melbourne Symphony Orchestra performance at MPavilion 2015 [off-site]
2016-12-11
2016-12-11
Australia/Melbourne
Melbourne Symphony Orchestra performance at MPavilion 2015 [off-site]
MPavilion 2015, Docklands Park, Cnr Collins Street and Harbour Esplanade, Docklands
MPAVILION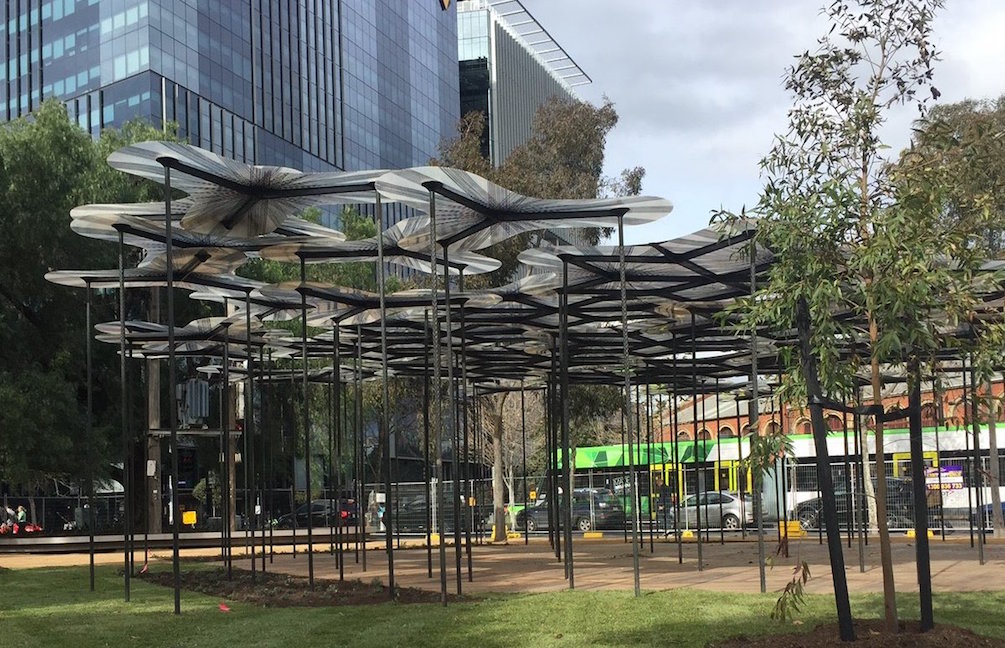 As part of our November-into-December theme 'Architecture in the City' and coinciding with Dale Campisi's triple MPavilion walking tour, and a soon to be released self-guided tour project designed by Open House Melbourne, the Melbourne Symphony Orchestra will perform a series of free concerts at each site of the three MPavilions on Sunday 11 December.
Presented by ANZ, musicians from the MSO will perform three stirring performances, the first will see MPavilion 2015 designed by Amanda Levete of AL_A in Docklands Park play host to the MSO's Wind Quintet performing the fine works by Farkas, Vivaldi and Medaglia.
2pm performance
MSO Wind Quintet
Repertoire:
Farkas, Five antique Hungarian danses
Vivaldi, Concerto for Oboe, Flute and Bassoon
Medaglia, Belle Epoque en Sud-America
Performers:
Andrew Macleod, flute
Michael Pisani, oboe
Philip Arkinstall, clarinet
Brock Imison, bassoon
Saul Lewis, horn
Members of the Melbourne Symphony Orchestra perform chamber music for wind quintet. Vivaldi's concerto for oboe flute and bassoon will be complemented by Hungarian and South American inspired music, your toes will be tapping! Bring yourself or the whole family and revisit (or visit for the first time).
Other performances on this day will take place at MPavilion 2014 designed by Sean Godsell Architects at the Hellenic Museum and a finale at MPavilion 2016 designed by Bijoy Jain of Studio Mumbai in the Queen Victoria Gardens.
This event is presented by ANZ in partnership with Places Victoria and Hellenic Museum.

Main image by Rory Gardner.