MTalks 'Creative Citizens = Creative Cities' with Chris Sanderson
Mon 14 Nov 2016, 6.15pm–7.15pm
Free!
2016-11-14
2016-11-14
Australia/Melbourne
'Creative Citizens = Creative Cities' with Chris Sanderson
MPavilion
MPAVILION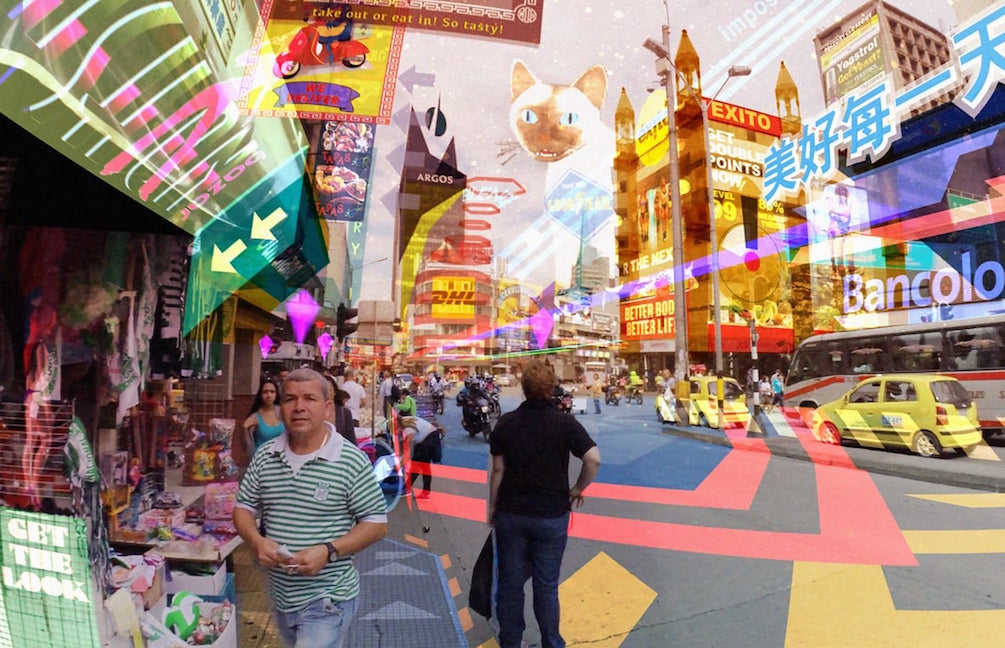 Still from still from 'Hyper-reality' by Keiichi Matsuda
Come down to MPavilion to meet with Chris Sanderson—co-founder of The Future Laboratory—for an MTalks that explores how a new cohort of creative citizens are redefining the intersection between space and culture. The talk will explore how digital tools increasingly re-write our understanding of experience, from Pokemon Go to walking tour apps like Detour to the continued use of augmented reality in traditional cultural settings and spaces like the museum and gallery.
As culture—both traditional and contemporary—is increasingly less confined to 3D environments, creativity inevitably spills out onto a city's streets, parks, laneways and public and commercial spaces, Chris joins us at MPavilion to guide us through this new, modern paradigm.