MMeets seven-ness (sub lunar) : A summer solstice installation
Wed 21 Dec – Thu 22 Dec 2016, 8.42pm–5.54am
Free!
2016-12-21 20:42
2016-12-22 05:54
Australia/Melbourne
seven-ness (sub lunar) : A summer solstice installation
MPavilion
MPAVILION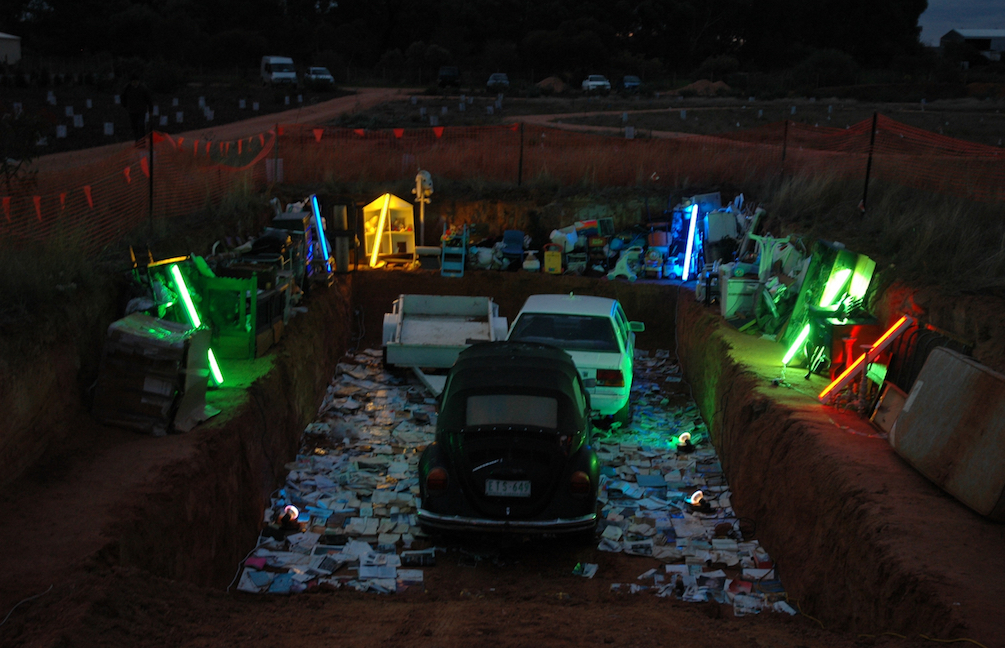 Visit MPavilion on the evening of the summer solstice for seven-ness (sub lunar), a live and improvised, collaborative sound and body performance and fluoro light installation aligned to sun-and-moon cycles and the colour spectrum. Brought together by artist Domenico de Clario and a veritable troupe of sound and body artists, this marathon, collective performance features seven sound artists and three body artists performing in the MPavilion space for an enduring 552 minutes from dusk until dawn. The performance is segmented into 77-minute-long collaborations, each lit a spectrum colour, combining the visuals of fluoro light with performance and sound art.
Come on by MPavilion any time just before sunset on Wednesday 21 December 2016 at 8.42pm until sunrise on Thursday 22 December 2016 at 5.54am, and be sure not to miss the solstice moment at 9.43pm on the Wednesday night.
Sound artists
Domenico de Clario (keyboard / voice)
Dur-e Dara (percussion / various)
Ren Walters (guitars / various)
Carmen Chan (percussion / various)
David Palliser (saxophone / various)
Gelareh Pour (strings / various)
Body artists
Tony Yap (body / voice)
Janette Hoe (body / voice)
Liu Chun-lian (body / voice)