MMusic Spike F–k III and V (Berlin)
Fri 10 Feb 2017, 8.00pm–10.00pm
Free!
2017-02-10
2017-02-10
Australia/Melbourne
Spike F–k III and V (Berlin)
MPavilion
MPAVILION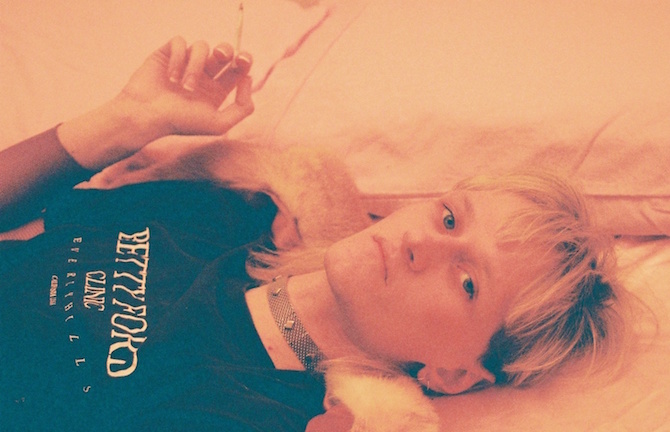 After Noisey dubbed her "devastating, illuminating, sweet, complicated" ballad "Guts" the #1 best song of 2016, you could say SPIKE F*CK is on a bit of a roll and is making somewhat of an impact on audiences both onstage and off.
This summer, Spike (sometimes with, sometimes without her backing band) has taken to the stage under the magically intrinsic and just as atmospheric MPavilion and has often dazzled audiences more than the stars above it.
On February the 10th, she will be returning to the stage for one last time with the full seven-piece band and support from former-Berlin based artist, V.
V plays hypnotising reverb-drenched darkwave, influenced by goth, punk and wave. V has toured extensively throughout Europe and the UK as V as well as touring with projects Transylvania, Holysix, Batalj, and Friends. V will perform selected tracks from two upcoming releases, BLACK VOMIT BLACK BLOOD and SO PURE.
"…Soft Cellian rumbles in the fog, with the vocals emerging from a mystique constructed out of eroded body parts from the fertile ground of early 80s year zero times." – Rough Trade London
Join us for one more magical evening of music, art and light refreshments; free and accessible to everyone 🙂
This show is one of three Spike F*ck performances across MPavilion's 2016/17 season. You are invited to join Spike F*ck perform Smackwave with the aid of her backing band, The Spike F*ck Band, on Friday 25 November and Saturday 7 January.

Artist riders at MPavilion are generously supported by the lovely crew at Sample Brew.