A Q & A with Jonnine Standish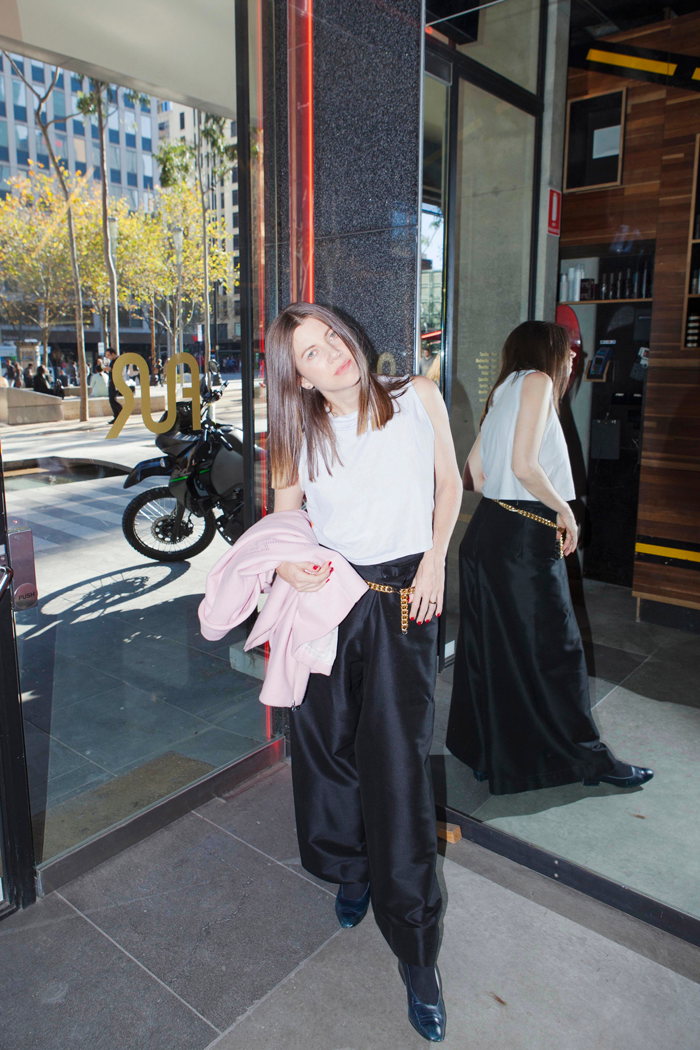 Jonnine Standish is an acclaimed art director and musician, perhaps best known as one-half of the lauded minimal electronic duo, HTRK. Thematically her lyrics explore the body's reaction to work and loss using sex drive and humour as themes and devices. She is also the co-curator of M*Sync, a celebration of collective consciousness that includes experimental art, dance, sound and live music.
__________
MPavilion: Along with Jessie French, you are the co-curator for M*Sync, now in its second year at MPavilion. Do you have any highlights/fondest memories of the project?
Yes I work closely with Jessie French who is my partner in crime. Jessie knows so much about so many different topics and is always sending me down wormholes of architecture, science and psychology. My reading list is never ending! We were on a real high from the last M*Sync. The crowd participation was huge and I felt an overwhelming sense of community. There's been many highs, but the initial early morning power breakfasts in Carlton with Jessie were so super fun. And now M*Sync 2 is about to about to hit. Unconscious Collective have put great passion into pushing the heartbeat syncing concept along for M*Sync 2. I have a fond memory of swinging in the first test hypnapod looking up at the sky under the MPavilion roof. It was so relaxing to be suspended in such a way. Also the thrill of Tropic of Cancer confirming, that was something special.
Can you tell us about your new project Queens of the Circulating Library and how it came into being?
Queens is a side project with my good friend Ying-Li Hooi. I first met Ying nearly ten years ago when she was a teenager and sobbing over a boy in my kitchen in Bethnal Green. She's always had such good taste in music and had recently started making her own electronic music. My husband Conrad recommended we should jam and booked us a show before our first rehearsal. I've never really wanted to do a side project but we have so much fun together and it's incomparable to HTRK. In fact it's everything in HTRK we never wanted to do! We are mostly on laptops at the moment but that may change, it's a little more humorous and freeform as we don't have specific roles.
What does the future hold for Jonnine / HTRK / Queens?
My future is all about music. Now my home studio in the hills is functioning I feel liberated to make sounds whenever I can. I'm really blessed to still be making music with Nigel, I think we have several albums ahead of us. We will finish a new one this year. I'm writing some solo material and spoken word and I have a very free relationship with Ying-Li. I can't get this kind of pleasure hit from any other creative medium. I've never been so excited to make music as now.
M*Sync is on Saturday 11 February from 5pm to 9pm. It is free to attend and there are no bookings required.