First fortnight wrap: Indian culture! A spectacular poodle! A spontaneous art-sport performance!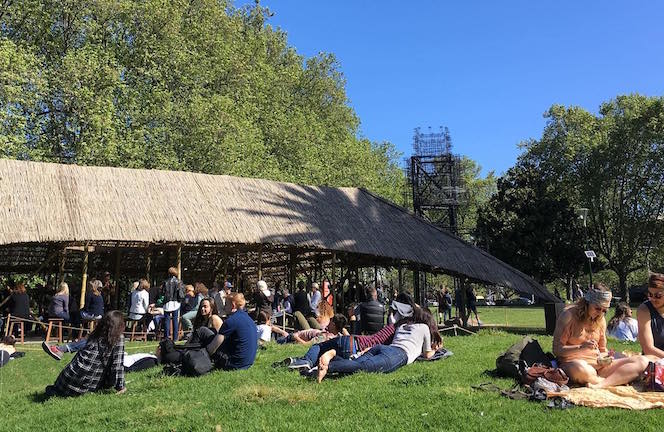 Our first two weeks had it all: some rain, plenty of shine and great happenings at MPavilion. First things first: MPavilion is a dog friendly, kid friendly all-weather space. When it rains, as Melbourne weather (sometimes) likes to, the water running through the oculus and into the well is a wonderful sight.
We are loving your #mpavilion images. Remember to tag #mpavilion on Instagram and follow us here. Here are some choice shots from around the 'gram: our Kiosk cups by @sandor_earl; @studiomizi took a beauty of the occulus; and hudsonabrown captures MPavilion 2016 resplendent at twilight.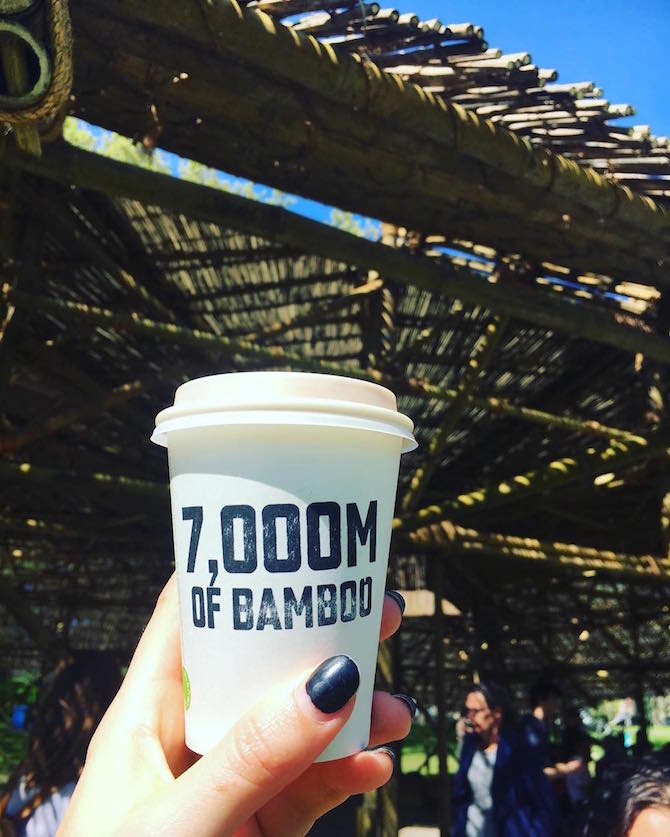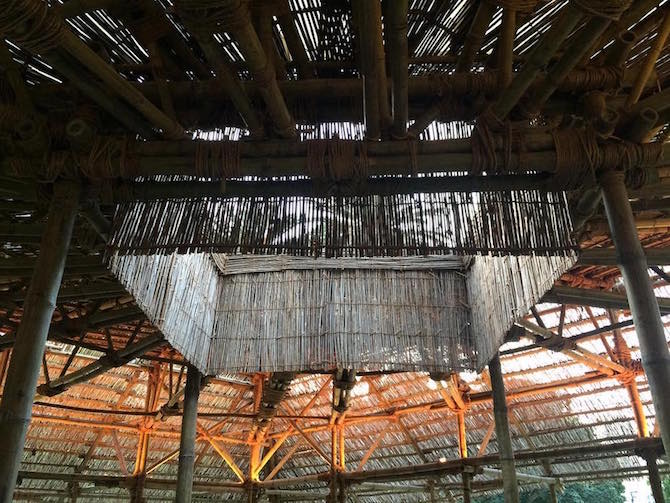 This poodle didn't get to see the oculus flowing with water, instead this poodle enjoyed the springtime breeze, a smattering of sun and taking in the sights and sounds of MPavilion. Speaking of dogs, this Sunday 23 October we host a dog day with friends ACMI, Dog Photog and Tom + Captain.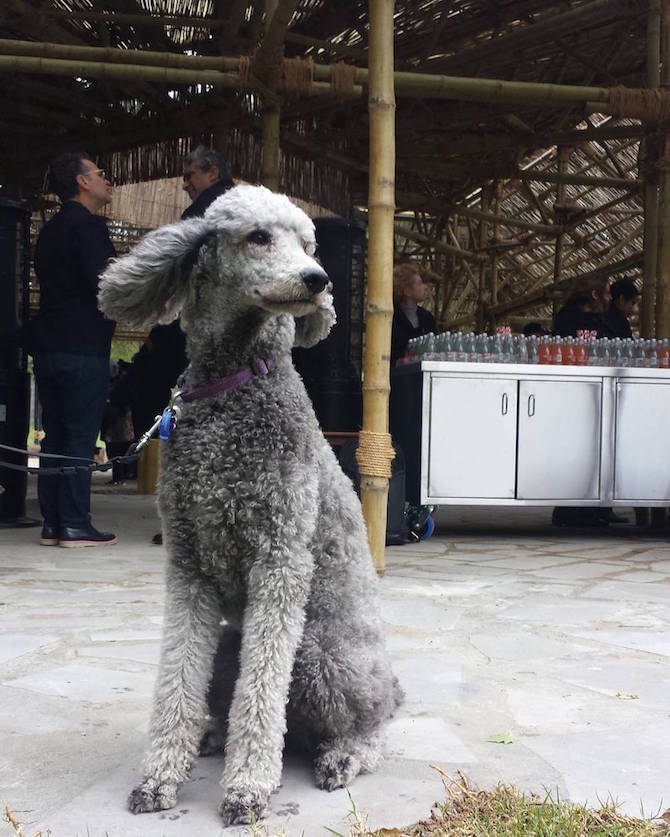 Our season kicked-off with a distinctly Indian series of events. Waleed Aly was joined by MPavilion 2016 architect Bijoy Jain along with Mitu Bhowmick Lange, director of the Indian Film Festival of Melbourne; High Commissioner of India in Australia, Navdeep Suri; and human rights activist Shen Narayanasamy. The program features live music from maestros Aneesh Pradhan and Adrian McNeil.
Listen to Waleed Aly and guests on ABC 774's live broadcast of The Conversation Hour below, or click through to our online library where you will find a digital archive of MPavilion recordings with new additions regularly throughout our season.
On our first Saturday, MPavilion was filled with the beautiful, classical Indian sounds from Aneesh Pradhan (pictured), Sudhir Nayak and Adrian McNeil.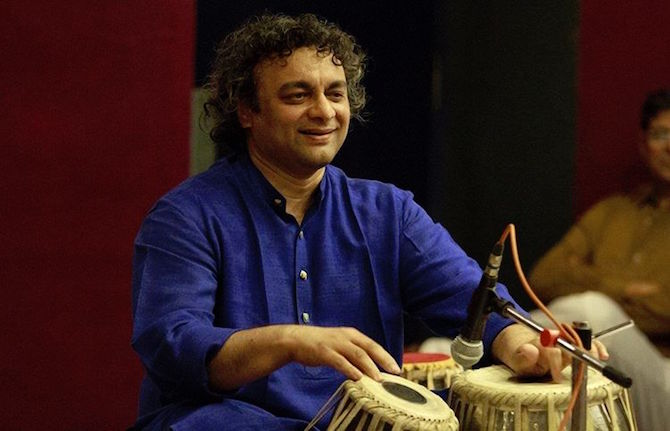 Not all symposiums are created equal. Below is the moment Butoh dancer and choreographer Yumi Umiumare turned the 'Art of Sport' symposium into a spontaneous performance. You never know what'll happen next at MPavilion…
Photographer Timothy Burgess was on hand to capture some photos of our opening night function. We had the pleasure of hosting the Premier of Victoria Daniel Andrews, Minister for Foreign Affairs Julie Bishop and our MPavilion 2014 architect, Sean Godsell, met the MPavilion 2016 architect, Bijoy Jain.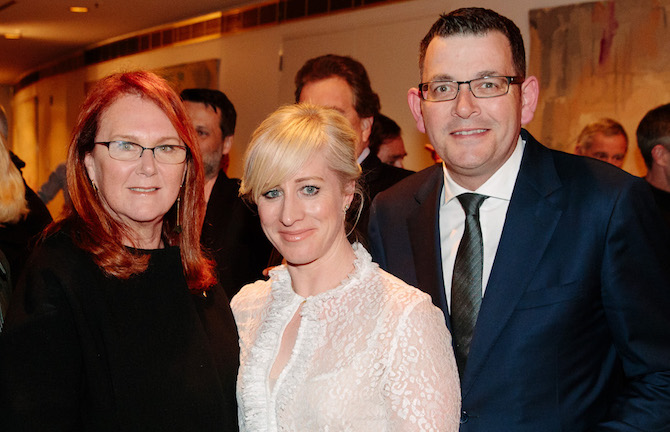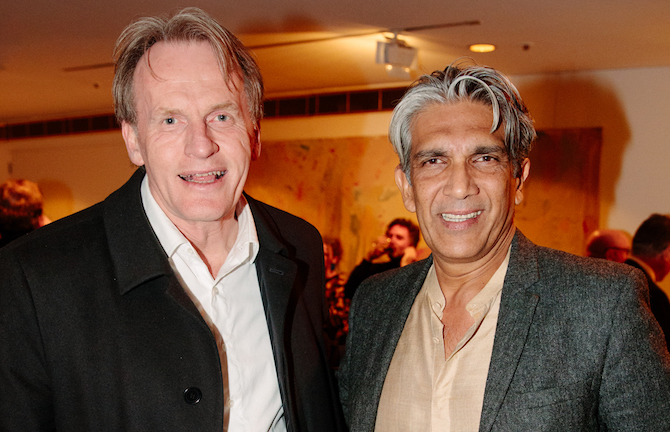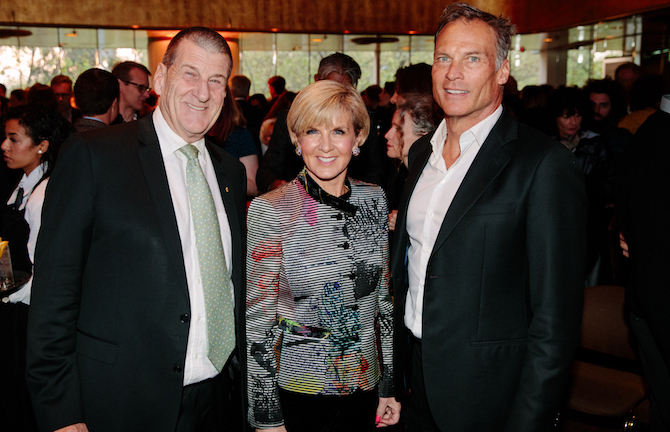 As part of our public program we were visited by a Warrior Princess from Natya Sudha Dance Company.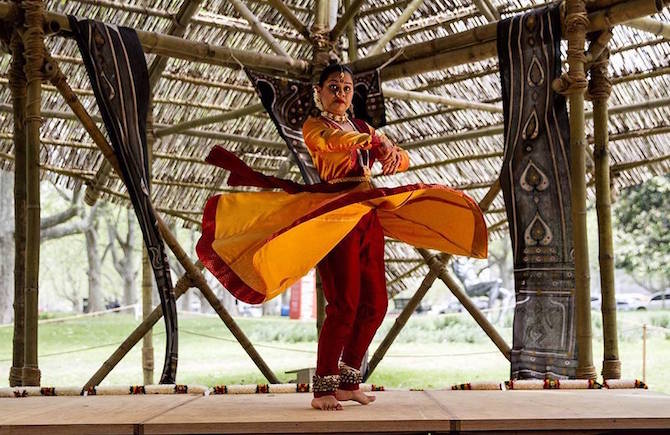 While the fantastic Indian puppets of Transposition, encircled MPavilion in colour, drama, and heaps of fun for the kids!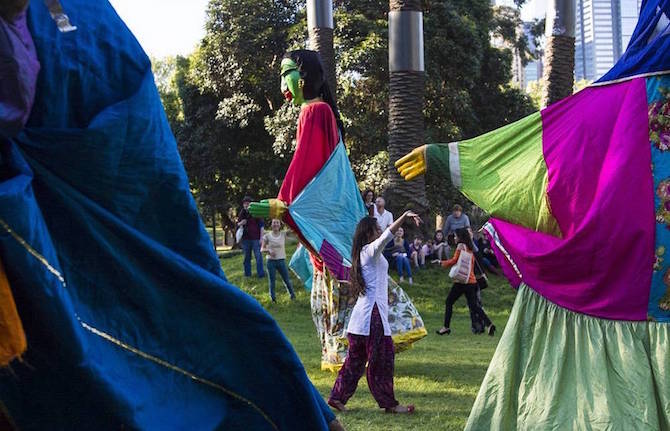 Dancer and choreographer Atlanta Eke's performance of her work Wetware was a Sunday afternoon highlight.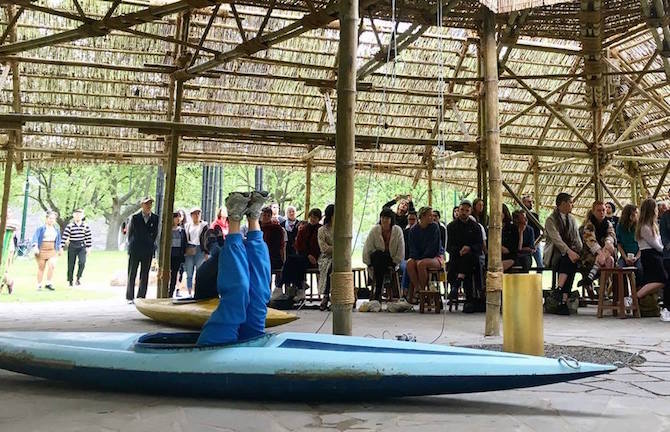 As part of our MMusic series, Assemble Papers joined with Jennifer Loveless to bring us a live EARS mixtape. Our MMusic series runs all the way through our 2016/17 season.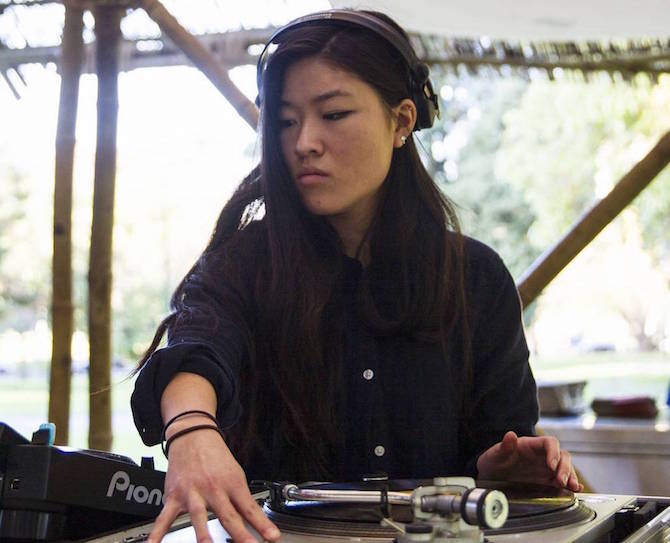 Bug Blitz: A biodiversity workshop for kids, was all about creatures great and small and how they are vital for our ecosystems. We, and a whole bunch of kids, interacted with stick insects, explored the local ponds, learned how to paint a native bird, and met with an Aboriginal elder for a campfire story, and a didgeridoo performance and meditation. Click here for the next Bug Blitz.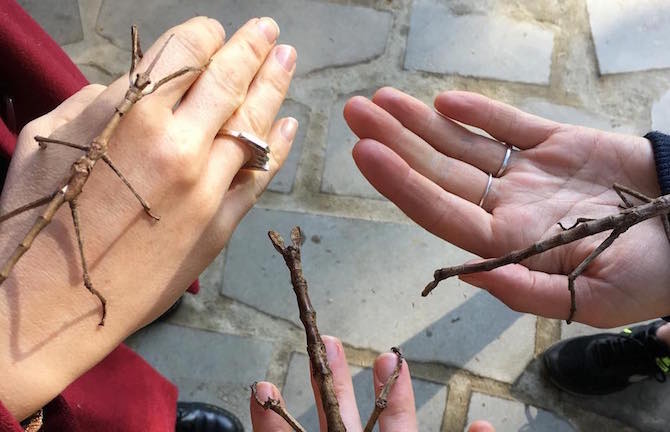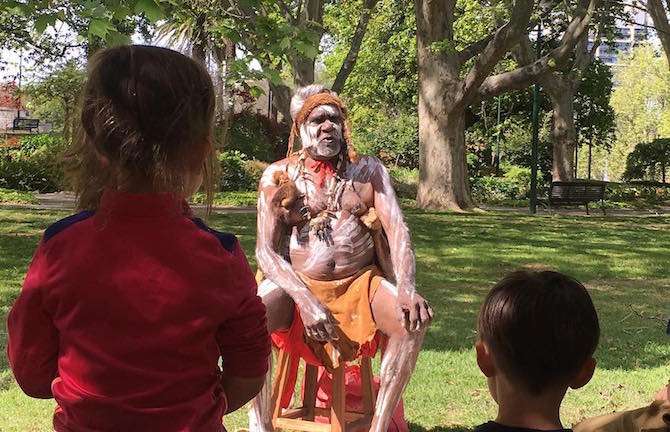 That's—quite literally—a wrap! Stay tuned for the next one.