MProjects HYPNAPOD by Unconscious Collective: Valentine's Day sessions
Tue 14 Feb 2017, 5.00pm–7.00pm
Booked out
2017-02-14
2017-02-14
Australia/Melbourne
HYPNAPOD by Unconscious Collective: Valentine's Day sessions
MPavilion
MPAVILION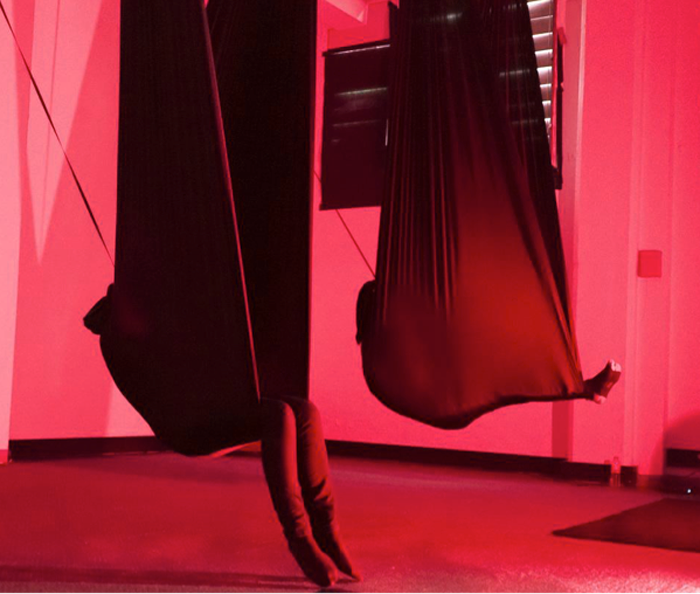 That was quick! These sessions are now full. It's not too late though, we have kept one HYPNAPOD aside for all daytime sessions to accomodate anyone who turns up without a booking. NB: drop-ins not possible for these Valentine's evening sessions. These are extra-special and will be fully pre-booked. Drop by for a spontaneous sync to any of the regular sessions.
In case you've missed-out on your preferred booking time for MProjects—Hypnapod: Suspended cardiophonic snooze pods by the Unconscious Collective, or maybe Valentine's Day has snuck-up on you a little too quickly, we have a special two-hour block of HYPNAPOD sessions available this Valentine's Day. Bring your and your lover's heartbeat together as one.
There are a couple of extras for these sessions, too. If you participate in these sessions you will have your photo taken and receive a digital version of you and yours unique heartbeat-sync recording. And, if all this heart fluttering makes you peckish, there will be a special Valentine's Day menu available from the kiosk—perfect for a picnic.
HYPNAPOD is a live, experimental artwork generated by biofeedback from the heartbeats of relaxing – or snoozing – participants. It investigates the somatic connections between people through the phenomenon of entrainment.
You are invited to come to MPavilion and relax into a hanging HYPNAPOD – a suspended, knitted cocoon designed by Unconscious Collective in collaboration with Jenny Underwood at RMIT University's School of Fashion & Textiles. The soft, hanging pods are equipped with sensors and speakers which amplify your heartbeat in real-time. Together the pods produce a unique soundscape, specific to you and the other pod-occupants at that moment, which evolves as your heartbeats go in and out of sync.
To attend this Valentine's Day, book in a session for a maximum of four people at a time (in four pods) or drop by to check it out.
This event is made possible by the Hugh D T Williamson Foundation through funding for MPavilion's series of events looking at design & science.
This project has been assisted by the Australian Government through the Australia Council, its arts funding and advisory body.